Our open sourced running challenges.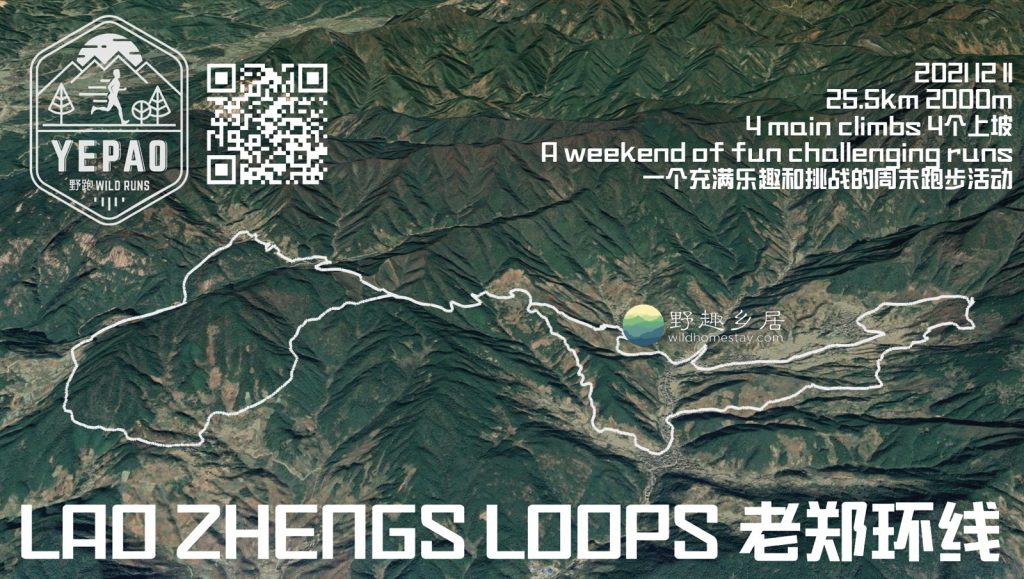 | | |
| --- | --- |
| YEPAO SanYang 10+ 10km, 950m Elevation Gain, Max Altitude 980m. Sanyang > XiTian > Yinchang. | Yeopao SanTang East10+ 10km, 600m Ascent, 900m Max Altitude, Loop. |
| | |
| Yepao West20 20km, 1050m Ascent, Max Altitude 1100m, Loop. | Yepao 75 & 100 75km+, 4600m Ascent, 1400m max altitude. |
What is Yepao?:
Yaopao are open sourced running challenges in and around wildhomestay in Sanyang, Anhui, China. Established by a group of people who enjoy their running and hiking and who get a kick out of helping and building community. It's open to anyone who is able to support. It's non profit and goal is to help develop responsible adventure running.
Who is behind it?: