20km, 1050m Ascent, Max Altitude 1100m, Loop. Tea plantations, pine forests, gorges, streams, villages. A perfect long loop. A hike or run in four main stages.
Stage 1: Up and Over: start at the cafe, a run down the hill warming you up for 2km to Jinshi village. Then take a sharp turn up up and up and then over at 6.20km in at a 880m high point. 
Stage 2: Cruise: down to Xitan (WP) at 8.6km and then basically a slight up to Yenke (WP) at 11km in.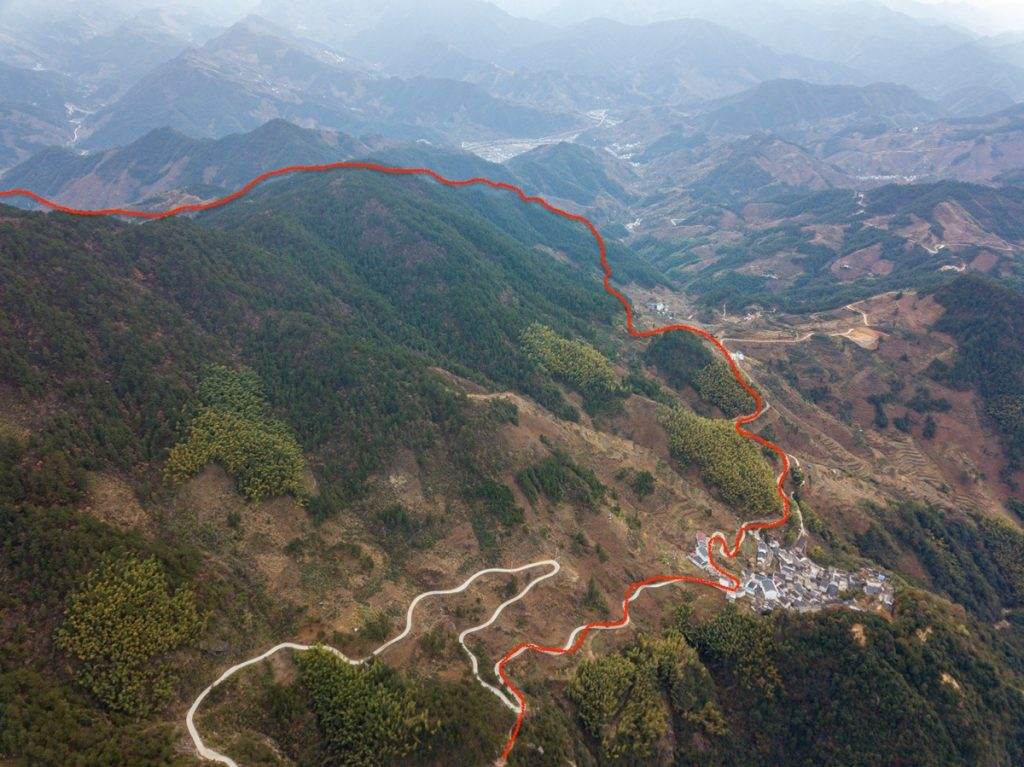 Stage 3: The Gorge: charge down the hill and then straight backup following the stream to Xujiawu Village (WP).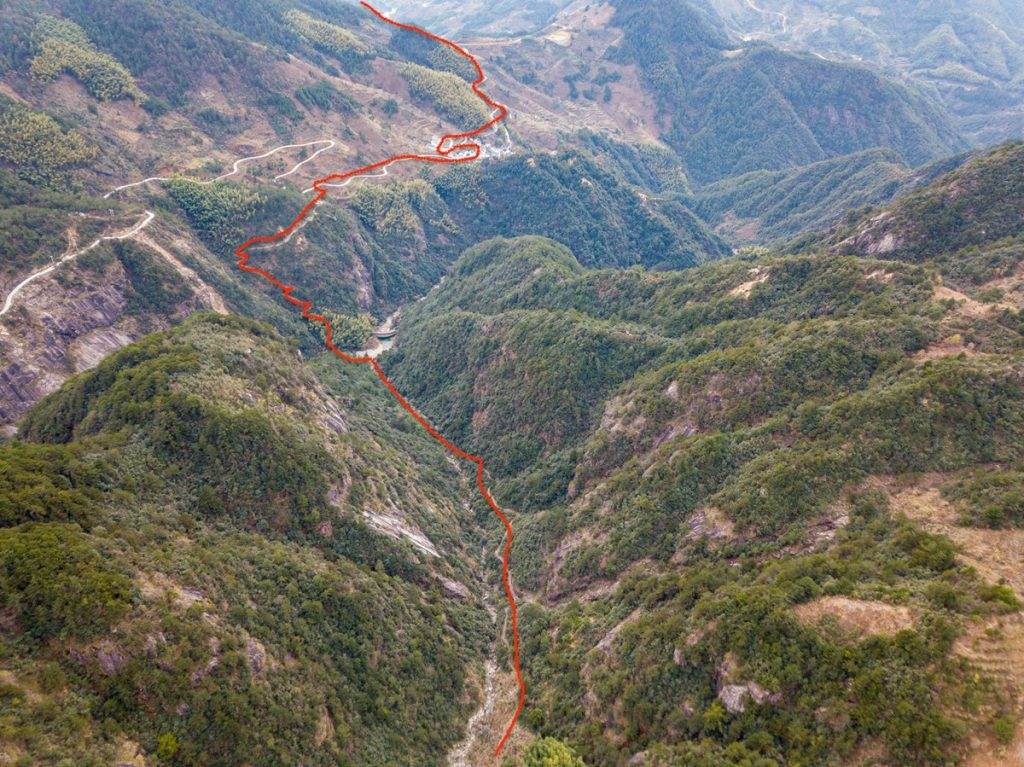 Stage 4: Loop Back: From Xujiawu go up and over the concrete road and then up and over and the mud road. Get backup around the mid point of Stage 1 and follow that for a bit, and tighten those shoelaces for a sharp decent to finish at the cafe.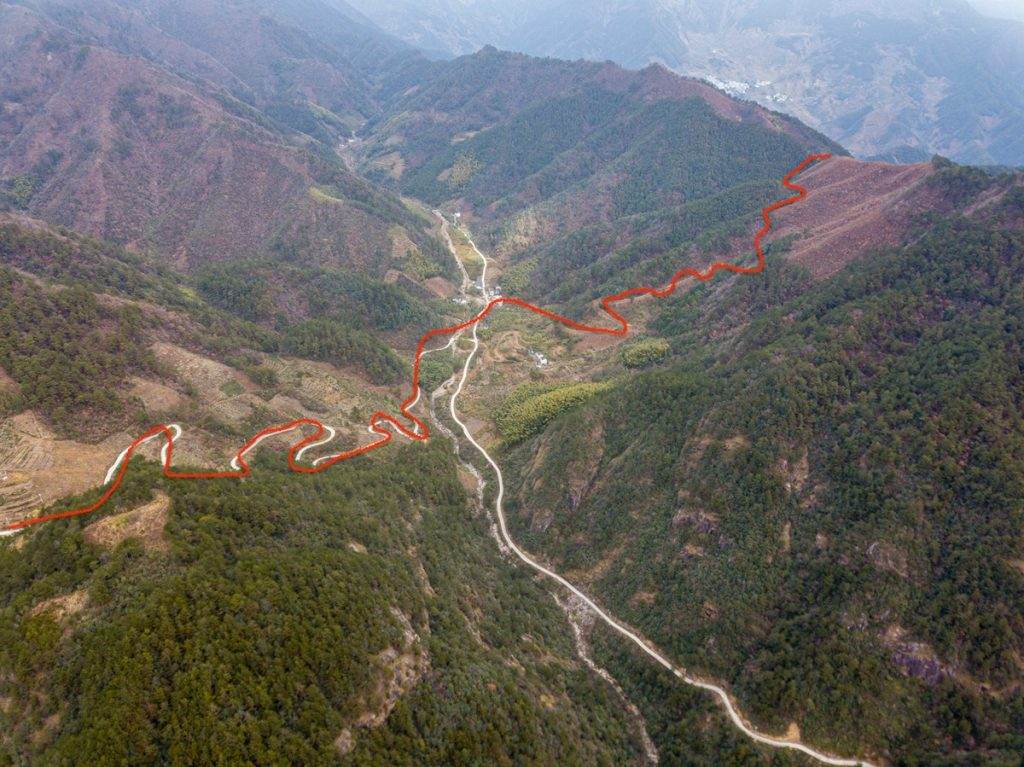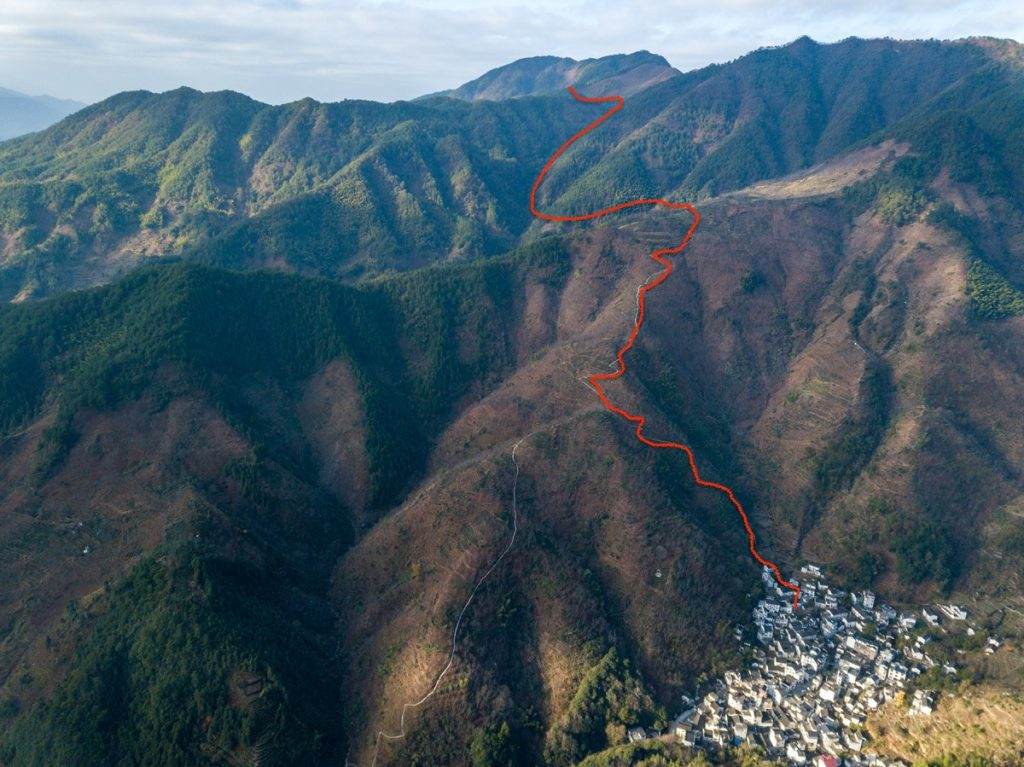 Sign up for the Early Spring Runs – Weekend March 20th 2020.