Two 1 day challenges to choose from: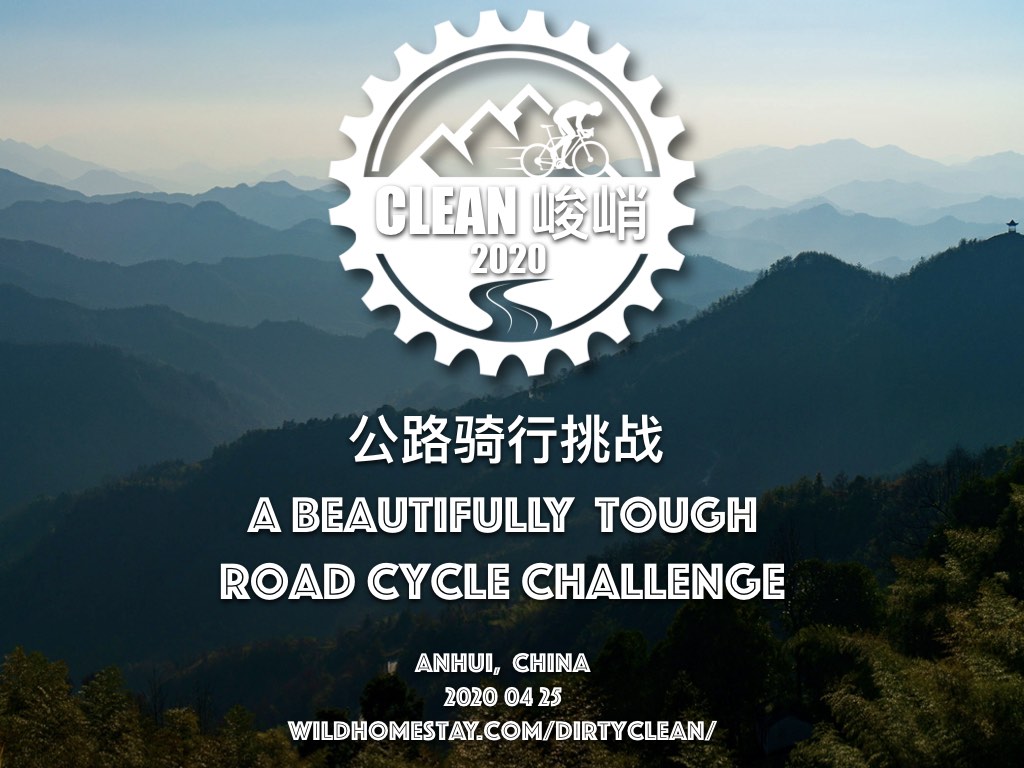 180km.
Concrete & Tarmac.
Road Bike.
A beautiful challenge!!!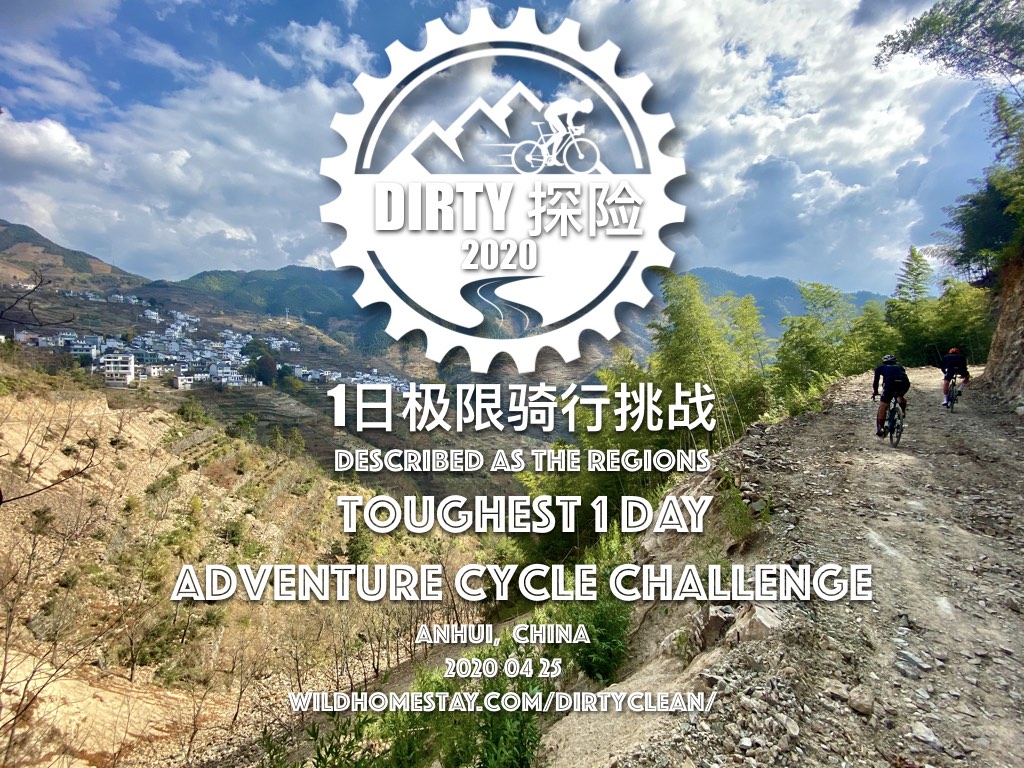 165km.
All Surfaces.
Gravel, MTB or wider tire bike.
The rough challenge!
25th April 2020 –
Due to the virus early spring events wills be delayed to later in the year. We will announce new dates soon. If you have paid for the event we will refund you the full money or switch you to the next event.

Described as China's toughest 1 day race!

---
Easy Bullet Train & Bus Ride!
Bullet trains 1h to Hangzhou and 2h20m to Shanghai. 4h bus to Shanghai / 2h from Hangzhou.
The events are held around wildhomestay in Sanyang, Anhui near the Zhejiang boarder. The bullet train station is 7km away, a motorway exit is 5km away connecting Shanghai, Hangzhou and Huangshan areas and Huangshan Airport (1h), Hangzhou Airport (2h) or Hongchao offers easy air connections.
---
Tough, Well Fueled & Supported!
These events are tough! A mid to advanced level of fitness and experience is required to finish them. More than 50% of 2019 participants DNF'd due to being too tired, mechanicals, getting lost or taking short cuts. Not finishing the entire route is fine and we have special prizes even for people that DNF! Detailed GPS tracks are given, the course this year will be marked, 2 drink and food stands provided, an ambulance and medical staff on hand, a bunch of support people to help out and some finishers prizes for all.

---
Some great prizes!
Wildhomestay is proud to organize these events with our partners. Please check out our partner page and special offers.

---
Not just for cycling!
Visiting us is a real eye-opener for first-time visitors to China and a real and immersive "China Experience". Get the "Urban" experience in Shanghai and/or Hangzhou and then come to us for an easily accessible and authentic "Rural & Outdoor" China experience.
We will also be arranging some children and family activities for those non-riders/ families that join us.

---
Book Now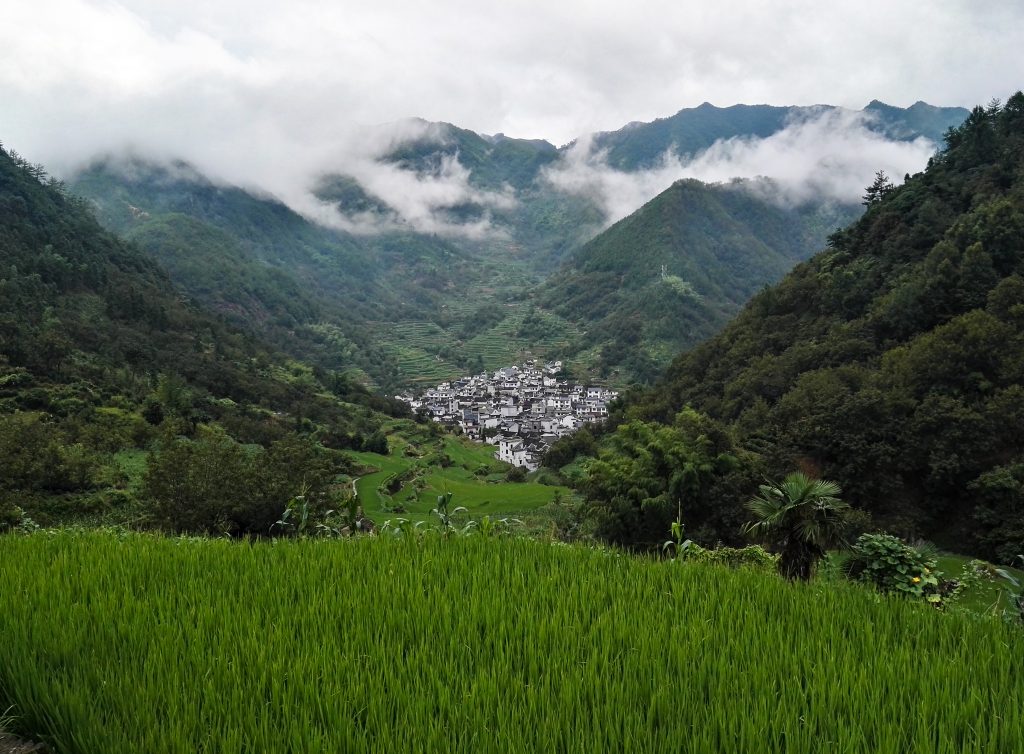 We will restrict sign up to less than 100 people per event. Please book event entry and/or room-food-bus packages. Assume between 298 RMB (50 USD) for event entry and 900 rmb (150 USD) for the weekend package. Therefore somewhere between 1100 and 1500 RMB a person for a great weekend. First come first serve basis. Our rooms will get booked quickly and we can help to arrange alternative accommodation.
---
2019 Race Recap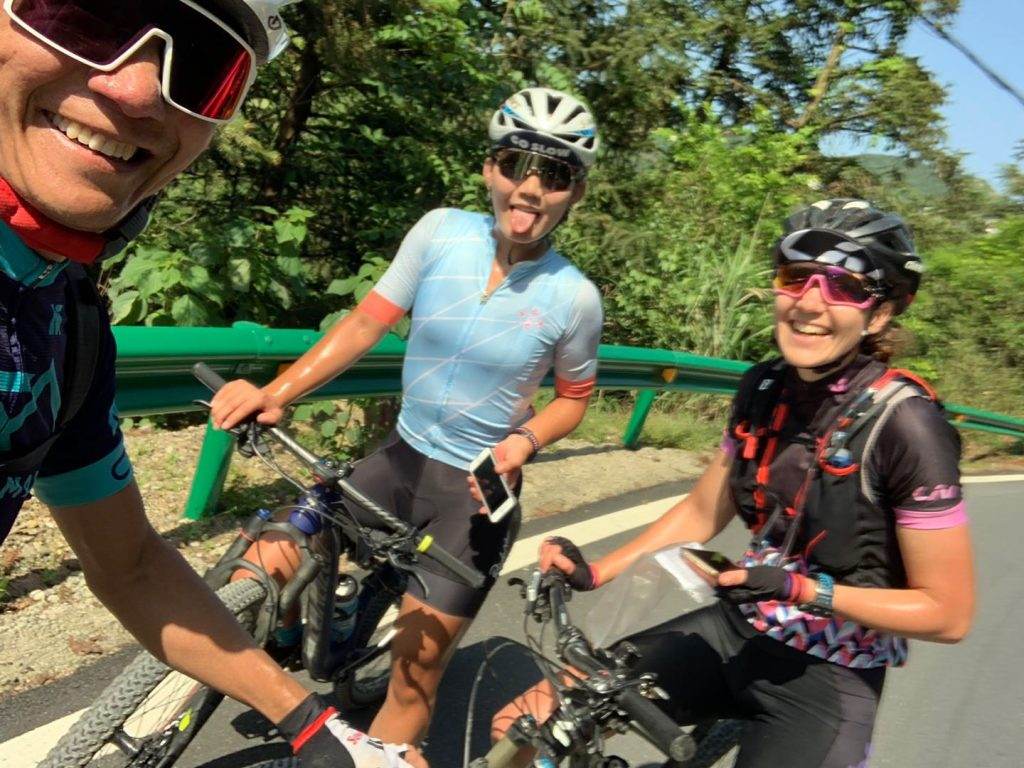 ---
All Surface Riding