Dirty #2 2021-06-05
Dirty #2 -June 5th
Entry Booking at the bottom of the page.
Description: Small scale adventure ride challenges. One shorter / easier Dirty and the normal hard Dirty on the same day. Please be realistic about what you can do and both are still real challenges. The courses are mostly located on small rough roads with some non paved sections. There will be timed stages which makes for a safer and more social but still highly competitive and fun day out. Support and stopping points provide enroute. Events will be delayed if terrible weather or changes to current covid situation making it unsafe to hold the event. 
Somewhat Dirty Pigs (the easier one)
Date: June 5th.
JR's Intro: A little bit of everything for the less experienced adventure "gravel" rider.  At the end it will leave you wanting to explore more on your bike.  The route takes in the broken concrete of the river out of Sanyang and segment #1, followed by perfect tarmac towards Poshan.  Crossing the river you head up through segment #2 to the first real off road section and segment #3.  Segment #4 takes you to the highest point of the day and the ability to get a great view.  The downhill is fun but be very careful.  When you hit the main road there is segment #5 which rolls back the way you came.  Then relax until segment #6 which is the final stretch back to the homestay.

 

Time: Depends on your level but assume 3h for fast rider and 6h to 8h for slow rider with some pushing.

 

Level: Basic with strong fitness. You need to be confident braking downhill. You need stamina to spin uphill for more than an hour! If you've

 

just starting out this is not for you. Come up another time for one of our Tanqi Adventure Riding weekends.
Equipment: Gravel, Mountain Bike, Hybrids, Road bike with 32 or wider tires. MTB or flat shoes. If you don't have a suitable bike we might be able to provide you one through our Tanqi Adventure Riding program with Specalized. Contact us for more info.
Segments: #1 Concrete River Out: https://www.strava.com/segments/20341812 . #2 I hope it is not all like this https://www.strava.com/segments/27644846 . #3 Rolling Gravel https://www.strava.com/segments/27644910. #4 To Pig's Peak https://www.strava.com/segments/27644964. #5 It's flat all the way now https://www.strava.com/segments/27644882. #6 Wildhomestay YC Finish: the standard one.
Route:
---
Sauna Slate (the harder one)
Date: June 5th 2021

 

Route: The Slates. One great hill with some smaller ones too. Possibly some flat.
Time: Depends on your fitness but assume 5h+ for fast rider.

 

Level: Experienced & Very Fit. A special prize will be awarded for anyone who is able to ride the entire route without pushing! Expect some small

 

walking sections if you're not so confident with the technical stuff.
Equipment: Gravel or Mountain Bikes only.

 

Segments: Being expanded.
Route: Exact route to be confirmed closer to the time.
Some small sharp climbs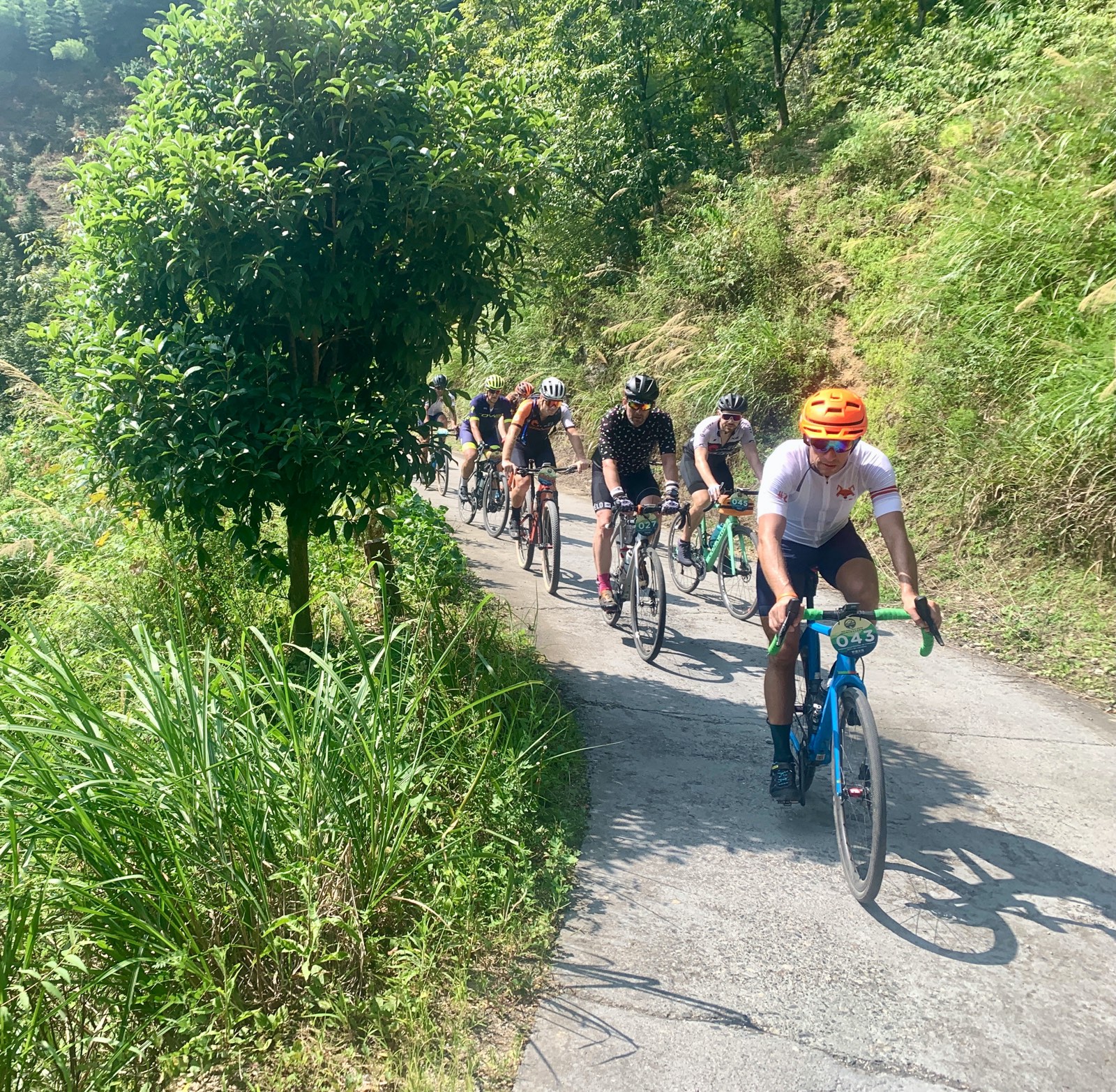 Sauna Section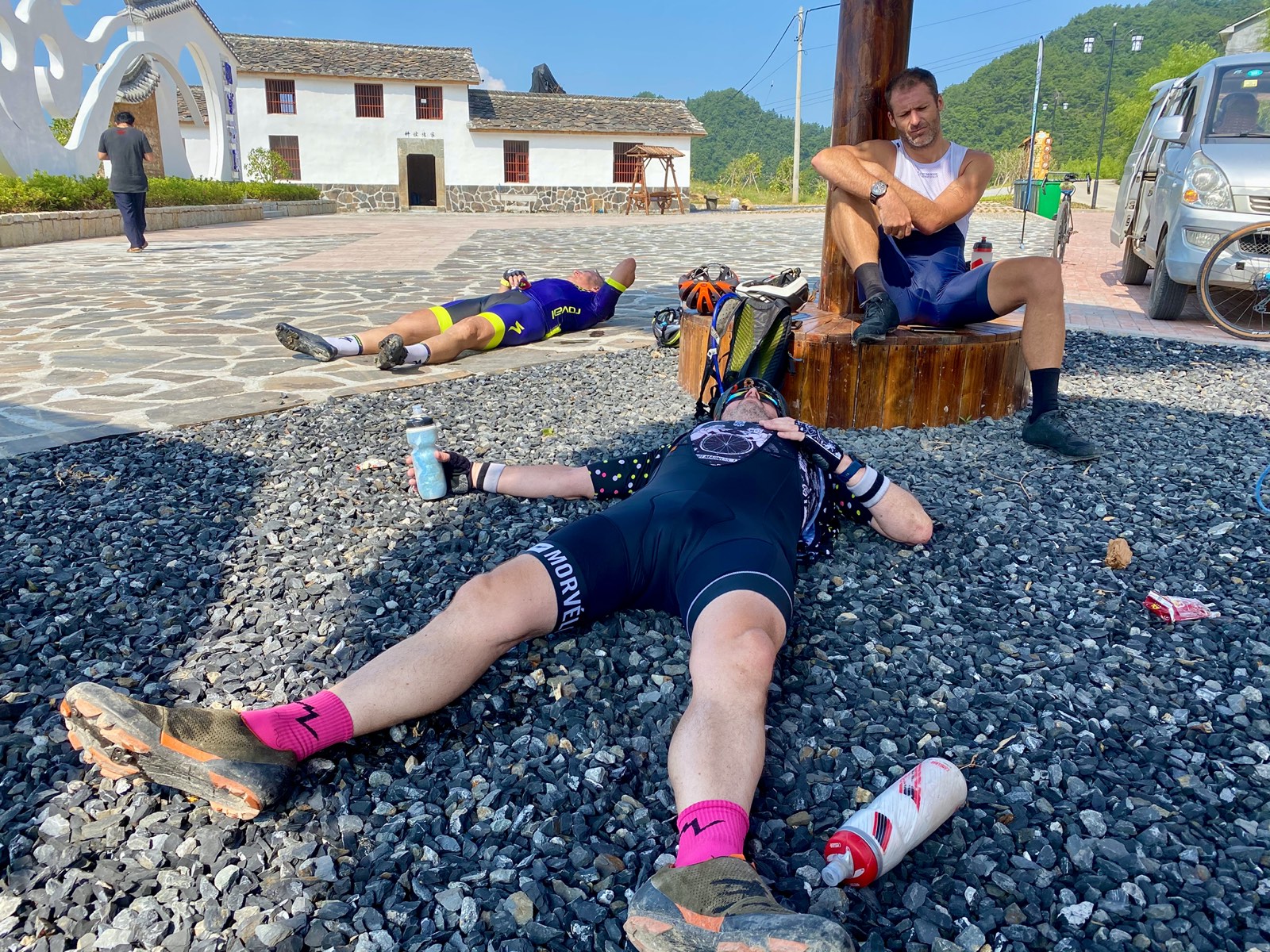 Various ups and downs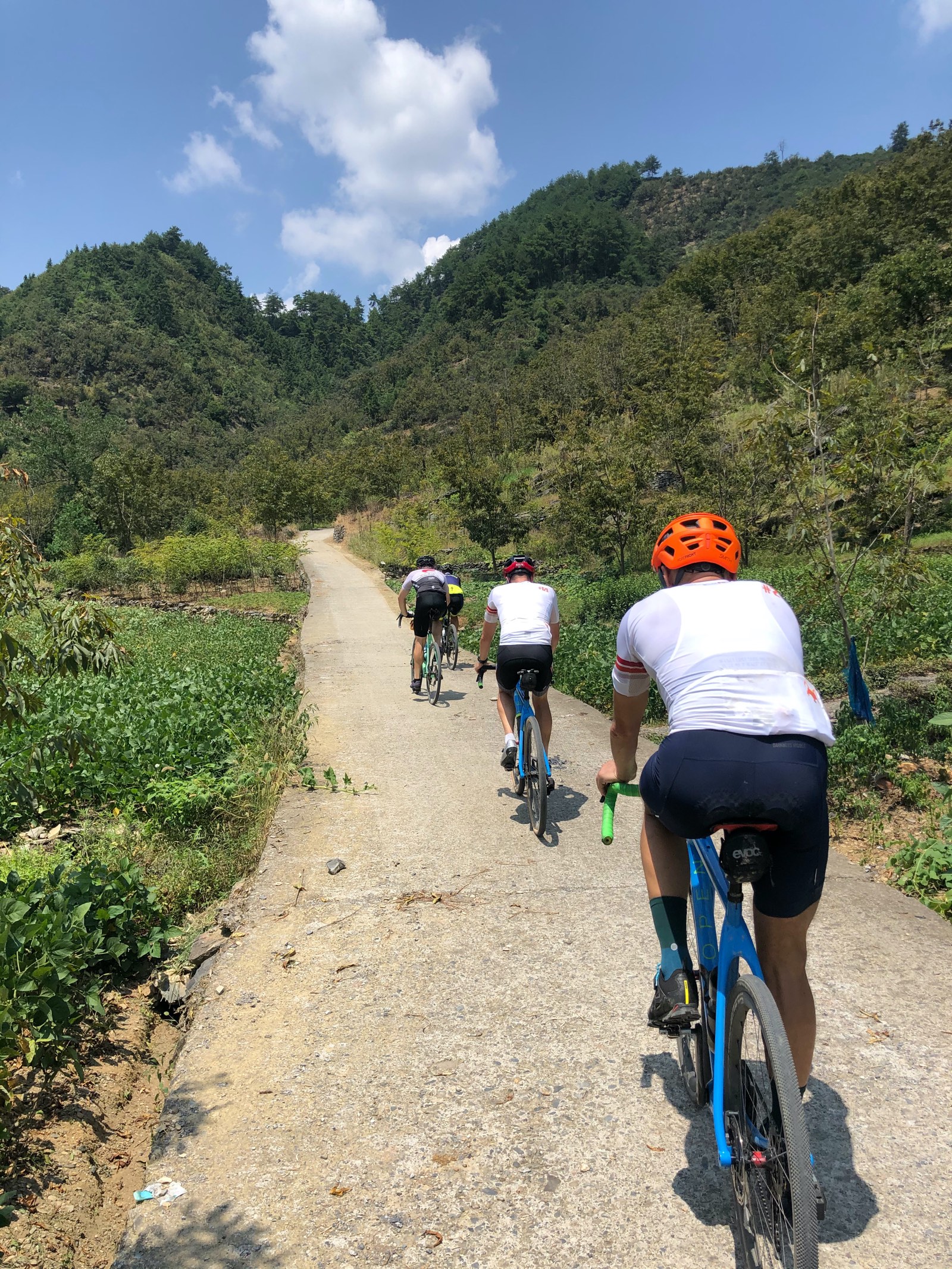 one rough up and down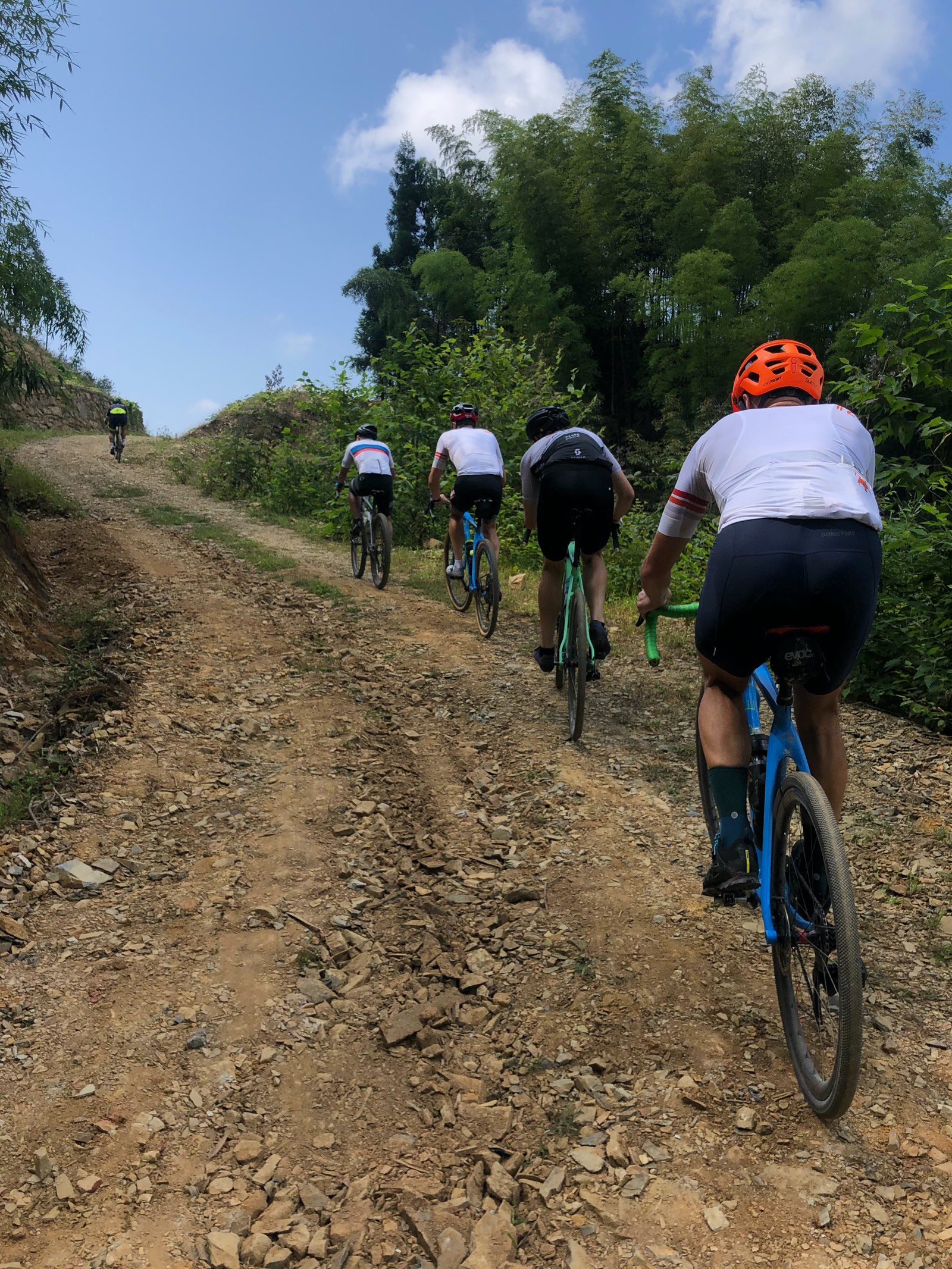 Generally you can use a semi slick or slick puncture proof 32 or larger tire. This make it rideable on Roubaix type bikes.
Further Info
Please understand these rides are not professional races but small scale amateur cycling challenges. To maximize social fun and minimize stupid behaviour points are given for various challenging segments. The rest of the day is meant to be spent riding and chatting in groups. Cool refreshments provided on-route along with a few fun awards. Please be realistic, these are not aimed at the beginner and are demanding, in amazing but challenging landscapes.
If we have serious weather or health warnings it will be delayed. Sunday will be a social ride.
Please read the below waiver and make sure anyone else you also are signing up for also reads it. You will be asked to sign a copy before the event.
---
What's included.
Entry to the challenge.
A bag and some stuff inside it.
Some non serious awards.
A support van with food and drink.
Local insurance.
What you need to bring.
A bike unless you get one from us.
Cycling clothes including a wind or light rain jacket.
Cycling shoes with suitable pedals.
Sun screen.
Water bottles
Tools / tubes and other stuff to self support yourself.
A Strava account!
Whats not included
We dont follow every rider on the challenges so you have to get yourself back if you have a mechanical or run out of energy etc. We can help arrange a local van pickup if you ping us your location on wechat. Cost based on km's back to the homestay.
Make sure your bike and especially your brakes are in good order. Don't bother otherwise.

 

Closed roads
---
Emergency & Hospital
Please contact our emergency number written your bike number!
Please see local hospitals.
---
Waiver Agreement 
Statement of 2021 DirtyClean Cycling event @sanyang
1. I myself voluntarily enter 2021 Dirty cycling event and all related activities (hereinafter referred to as "the Event"). I hereby confirm that I have the capacity for civil conduct and liability to participate in the Cycling Event, and have obtained consent from my guardian(s);
2. I hereby confirm that I have fully understood and agreed to abide by all regulations, rules, prescripts, requirements stipulated and measures assumed by the Organizing Committee 2021 Dirty Cycling Event(s) (here in after referred to as "the Organizers");
3. I hereby pledge that I have had a physical check-up conducted by a qualified medical institution and then self-evaluated based on its physical check-up report. I confirm that I am physically and mentally fit for the Cycling Event, and I am prepared for participation in the Cycling Event. I pledge that I will assume all possible risks arising from or in connection with participation in the Cycling Event (including but not limited to possible risk of casualty resulted from the Cycling Event);
4. I confirm that I will be solely liable for, and hereby exempt the Organizers from, any and all personal injury, partial or permanent disability, death, medical treatments or hospitalization expenses, property damage, theft or property loss of any form resulted from my participation in the Cycling Event or occurring in the entire duration of my participation in the Cycling Event. The Organizers shall assume no liability of compensation in any form;
5. I hereby grant permission to the Organizers and their designated media to utilize my appearance, name, voice and other personal information without charge for the publicity and promotion;
6. I will provide the Organizers with my ID card/passport and certificate to verify my personal identity and eligibility to participate. I guarantee the ID card/passport and certificate submitted is true and valid. I will be solely liable for any untrue information submitted. In such circumstances the Organizers may refuse to grant eligibility of participation, and the paid entry fee is not refunded;
7. I pledge to enter and compete in my own name. I will not transfer my eligibility of participation and the bib obtained after entry to any other person in any form. I shall be liable for any and all consequences resulted from such transfer;
8. I agree to not deliberately damage, change or mask my bib number before and during the Cycling Event. I will abide by the dressing code. The Organizers reserve the rights to cancel my eligibility of participation if I fail to do so;
9. I agree to obey requirements from Cycling Event staffs during the Cycling Event;
10. I will quit willingly the competition if I do not finish the Cycling Event before cut-off time, become physical discomfort or face any unexpected incident occurring on the track. I am solely liable for any and all consequences if I insist not to quit in such circumstances;
11. I agree to accept the on-site first aid provided by the Organizers during the Cycling Event, and I shall bear the expenses by myself for any medical treatment that occurs in hospital and so on;
12. I accept the personal accident insurance provided by the Organizers, and I confirm that I have understood and accepted the terms and conditions of the insurance policy.
13. The above information has been read attentively and understood fully by myself, my guardian(s), the custodian or the legal representative of the juvenile, and I/the legal representative confirm all the information and take relevant legal liability.
(This statement shall be signed by the legal representative for anyone under 18 years old.)
---
Supporters
Great thanks to all the community and supporters who have so kindly provided their time, prizes and other support. We work with brands who's products we use and which we recommend.
Specalized partner with us on "TanQi" supporting responsible adventure cycling in China. They also make a brilliant adventure gravel bike called the Diverge! A unique mixed surface bike with some great tech which is fantastic for riding around our area or frankly anywhere.
---
Entry Booking
Additional information
| | |
| --- | --- |
| Package | Somewhat Dirty Basic, Somewhat Dirty Full, Sauna Slate Basic, Sauna Slate Full |