描述
Summer Solstice – A weekend of adventure, activity and fun to remember.
All prices include Bus, there and back, food and a bed plus all the great F45 activities.
1 Person, we assign a shared room | 828 RMB Booking Price | 828 RMB Per Person Price
2 People Shared Twin | 1,698 RMB Booking Price | 848 RMB Per Person Price
2 People Shared Queen | 1,976 RMB Booking Price | 988 RMB Per Person Price
4 People Shared Family Room | 3,192 RMB Booking Price | 798 RMB Per Person Price
---
All  including bus, accommodation, food and activities.
When: Friday 7pm to Sunday 7pm – 21st to the 23rd June 2019
Where: Pickup / drop off point in Jing'an, Shanghai.
Costs: Starting from 798 RMB per person all inclusive for the weekend.
Notes: Price does not include insurance, bike on bus, bike rental, food / drink on bus.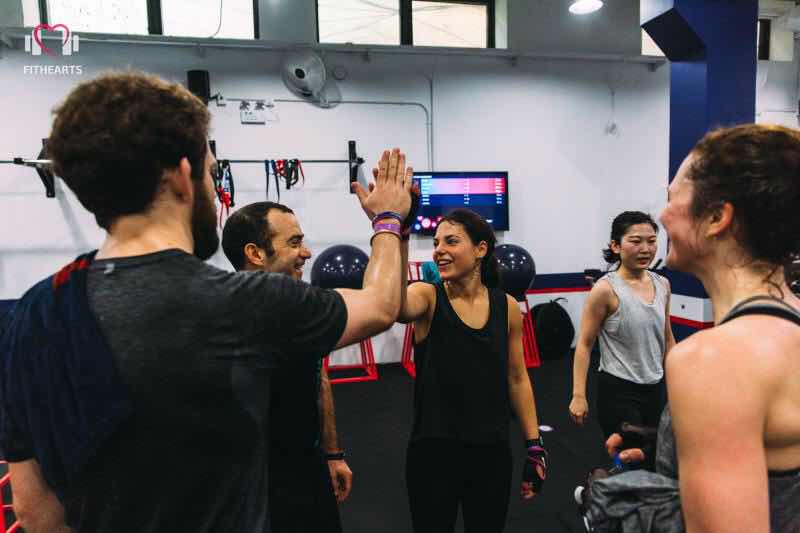 Detailed Itinerary:
Friday
On Friday, we'll depart from F45 Training Jing'an at 6.30pm. The four hour journey will have us arrive at Wild Homestay around 11pm. Bring food and snacks for the bus.
Saturday
7.15am – Rise and shine for a pre-breakfast morning stretch. Get your bodies ready for our activities for the day.
8am – Join your team for a relaxing nourishing breakfast, and of course, coffee. Then get ready for our day of activities.
9.30am – Teammate team building. A morning icebreaker to get to know your Jing'an and Xuhui members.
10.15am-12.15pm – After we get to know one other a little better, we'll spend the afternoon putting our functional training to the test with a group Fitness Activity which will benefit the local Sanyang community.
12.30-1.30pm – Lunch.
1.30-3.30pm – After our lunch break, we will have two hours of free time. This is an opportunity for you to explore the local area, or read and relax and just enjoy the day away from busy Shanghai.
3.30-5.30pm – Join your teammates for a second fitness community-based activity where we will work hard and work up a good appetite just in time for our evening BBQ.
6.45pm – Evening BBQ. Enjoy well-earned local food on the grill.
9pm – Spend the rest of the evening socializing, playing games or watching movies and relaxing.
Sunday
7am – Rise and shine for an early morning pre-breakfast F45 workout!
8.15am – After your sweat session, enjoy a big breakfast before our mid-morning activities.
9.30am – Hike and enjoy the surrounding area of Sanyang.
10.30-12.15pm – Enjoy free time to rest and relax before lunch.
12.30pm – Lunch
3pm- Departure back to Shanghai