Private Bus to Here & Away
We can organize private buses from 8 seats up to 33 seats from Shanghai. Please contact us for more details.
---
Public Bus
It's easy enough getting a public bus to our place. They leave approx 5 times a day from Shanghai Nan Zhan, South train station long-distance bus station,666 Shi Long Road. You will be dropped you off on the highway 15 minutes taxi ride to our place. Travel time is 4 hours with 1 pee stop.
Follow these instructions WeChat us your dates and travel times. You can buy the ticket at www.piao.962168.com . The price is about 130 RMB person one way. Bikes can go in the underneath baggage section and they might charge you an extra 20-40 RMB per bike.
1. Get yourself to bus station 20 minutes before departure. Go to this machine in the main waiting hall.

2. Press the mobile phone looking icon and type in number we give you and it will print your ticket.
3. Go through normally to counter 2 and get on your bus. There is a coffee cake shop in the waiting hall and place to buy drinks.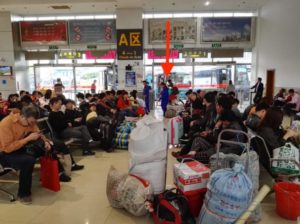 4. Get on the bus and show the driver this note.
司机先生你好,我要在三阳下车。请到站时提醒我下车,谢谢你的帮助。Dear Driver, please drop me off at She County, San Yang at the petrol station. I've never been there so please remember and please show get me when we arrive. Thanks for your help.
It's express way all the way. You go towards Hangzhou and then on G56 towards Huangshan.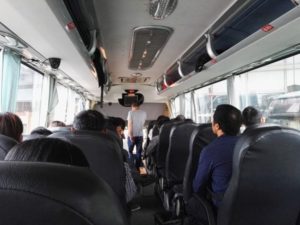 5. The driver will stop at the petrol station on the highway.

6. If you have gotten us to organize a driver (30-40 rmb one way to village) they will meet you there. You get off and walk down this little exit and stairs. Then turn left 30 m to you come to the bus, taxi stand and ask around for taxi to our place.
---
Bus Back
We can book tickets 24 hours before your departure. Gets busy on weekends or holidays.
Make sure you give yourself 30 minutes to get from the village to the bus station.
We can organize a taxi to take you there (35 RMB or so). The driver will show you how to collect your tickets and the bus dude will take you to the bus.
---
Flights
Easy flights to Huangshan (1h) & Hangzhou (2.5h)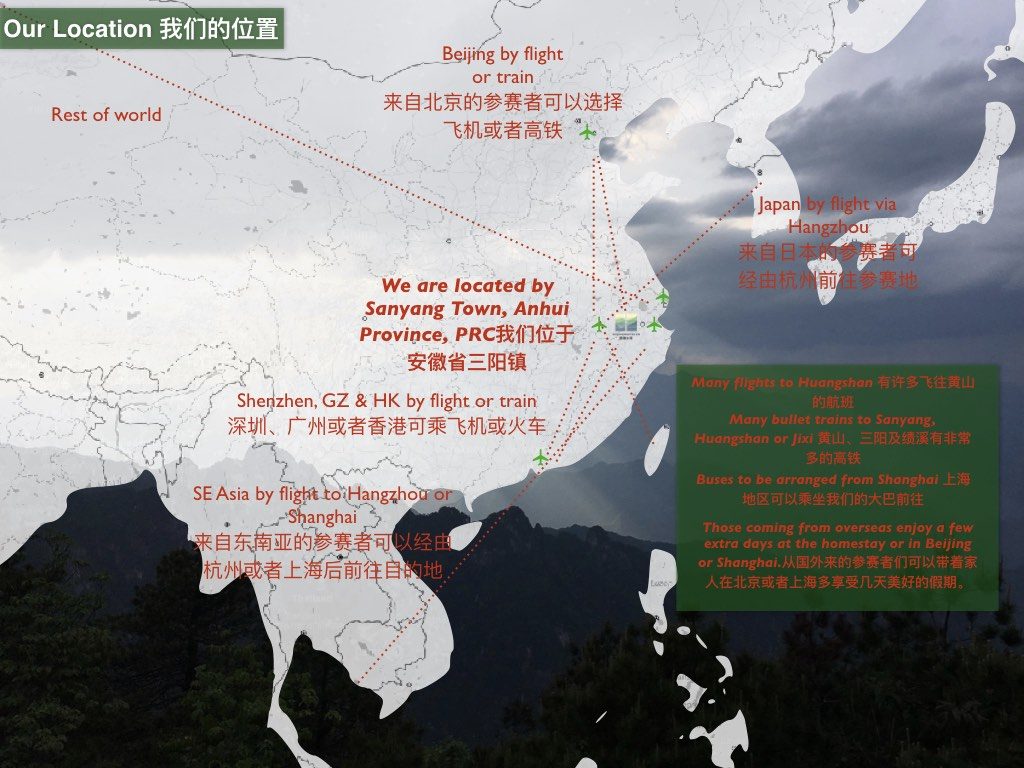 Cycling
Yes, some people have actually cycled from Shanghai and Hangzhou here in less than a day! We suggest you don't, but we do suggest you checkout the great routes around the area. Cycling from Huangshan or Qiandao Lake train stations to here is very nice.