We have 3 Specialized Vado SL bikes for rental. Perfect for newer riders, tired legs and recovery rides. You still have to peddle but the electric motors can do more than half your work!
These e-bikes are power assisted NOT motorbikes or scooters. The idea is you pedal and they help you on the hills or to go a bit fast. The Valdo bikes we offer are light weight commuter e-bikes perfect for the hills here and also urban environments.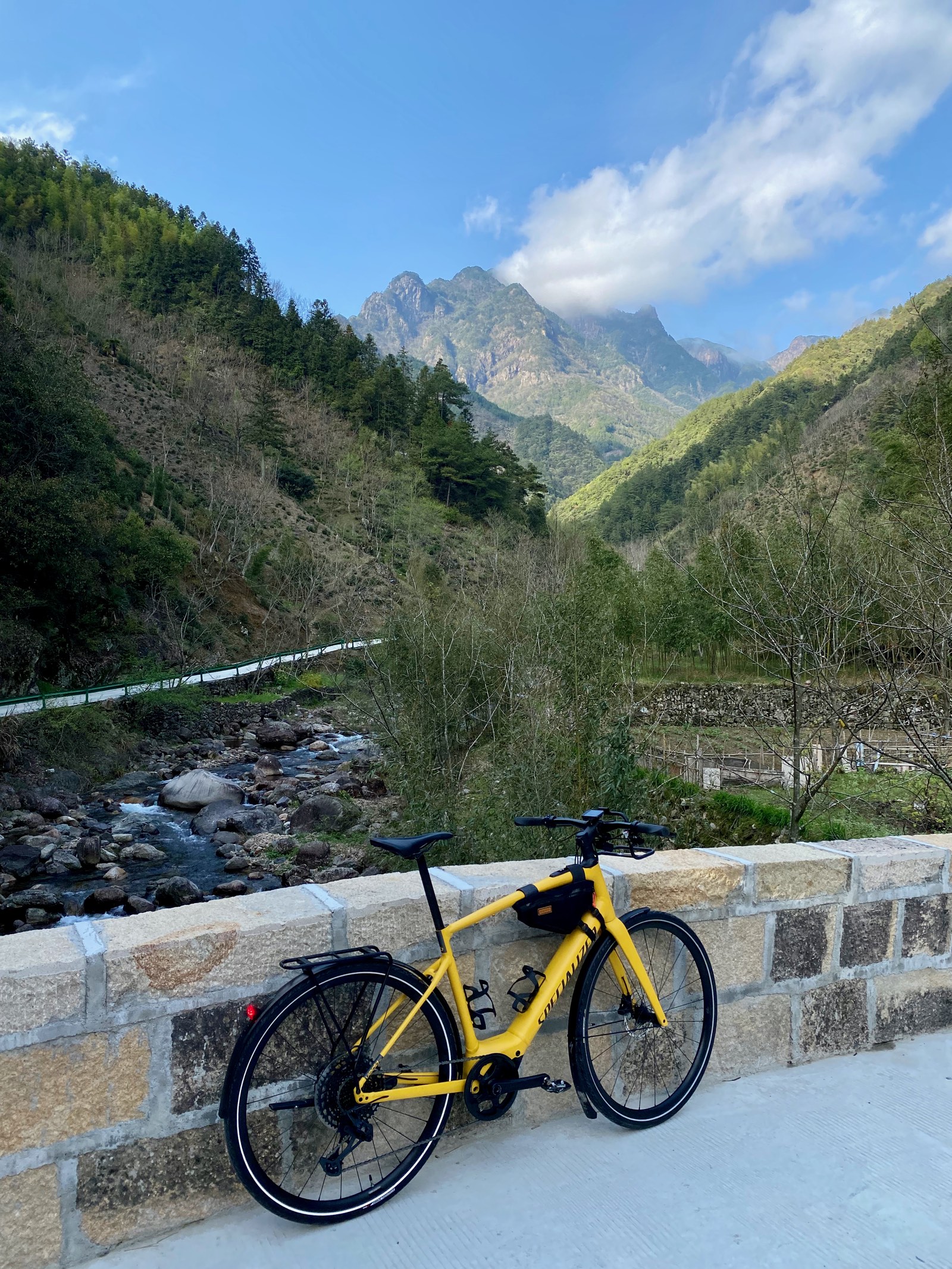 Autumn Rental Package
300 RMB for the weekend (2 full days) including picnic for one of the days.
80 RMB Morning or Afternoon Trial. Return by 12 noon or pickup after 2pm.
We have many routes suited for the ebikes including even longer ones where you can charge mid day while you have a hike and picnic. Please ask in cafe for more details.
Please see the below operational instructions. Also you can check out more about the bikes on the Specialized website and see the range calculator!
Turn On, Start & Off
Press on off button to turn on and off!
Peddle and you go! The motor will assist your peddling.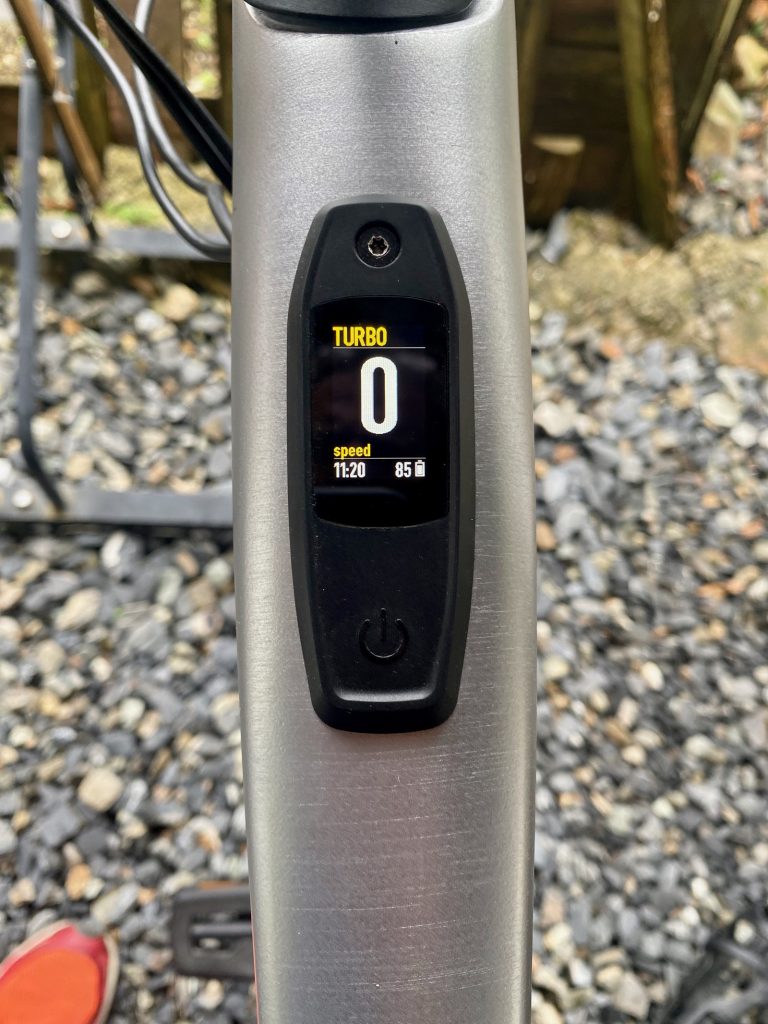 The first line displays the Mode: Eco | Sports | Turbo. Below that the speed and battery. The on / off button is below that.
Range & Modes
All depends on what mode you have, how many hills and your weight.
In Eco mode (40% power) you can get about 100km
In Sports mode. (60% power) you can get about 50km
In Turbo mode (100% power) you can get about 30km
Save turbo mode for the hard hills or last hill up to the homestay when you know you have enough battery left. Take a charger and charge half way over a 2h lunch stop with hike.
Peddle and the motor will engage. Stop peddling and it wont.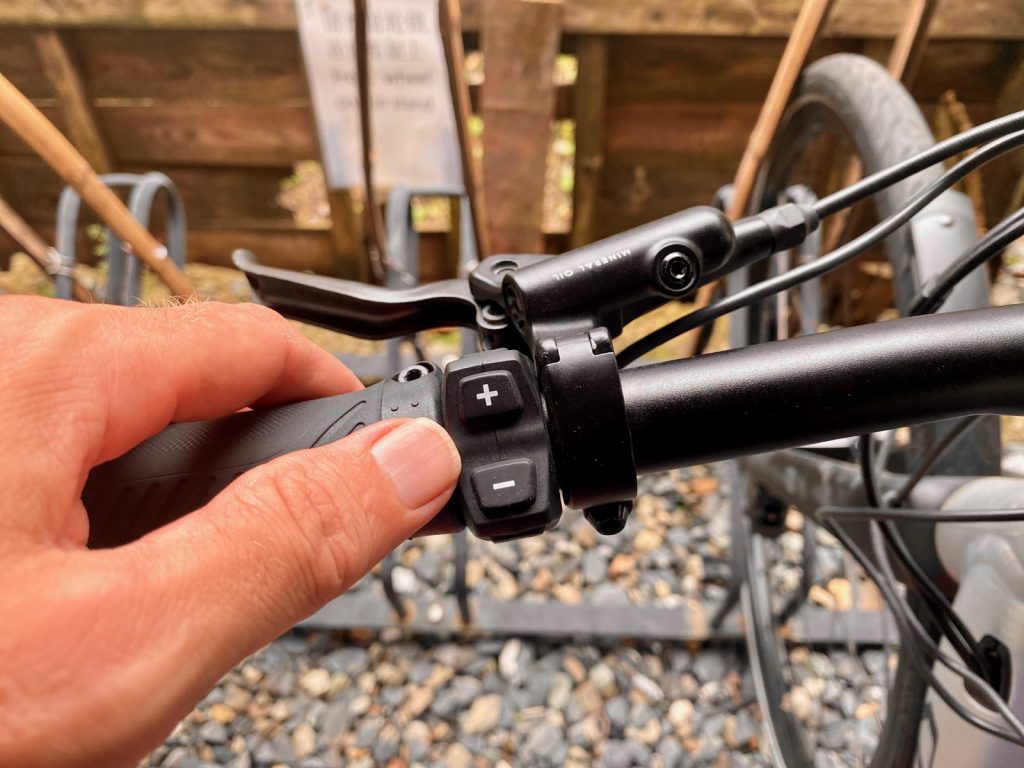 + will change mode up and – change mode down.
Push Power
There is a buttton to press to help you push the bike up a hill.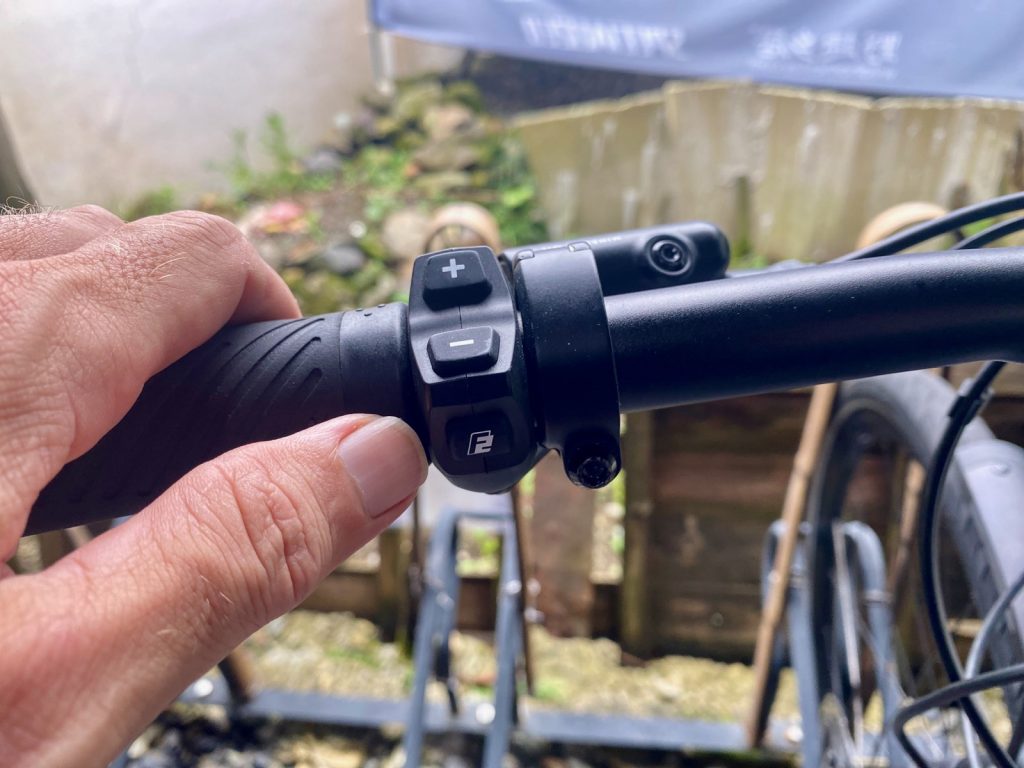 Below the – button you will find the Push power button!
Gears
There are lots of hills so use the gears.
Push the bottom gear lever to go in a easier gear
Push the top back one to go in a harder gear.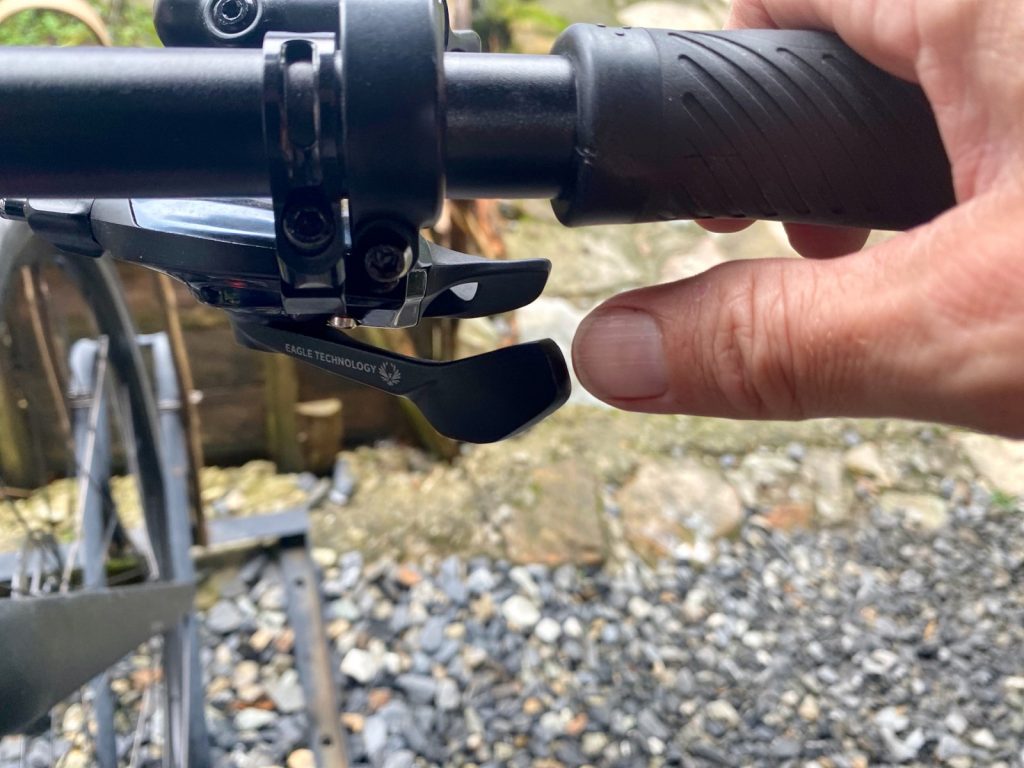 Charge
Plug in the charger. Charge to 90% for 2 hours. Have a lunch, nap or hike while the bike is charging.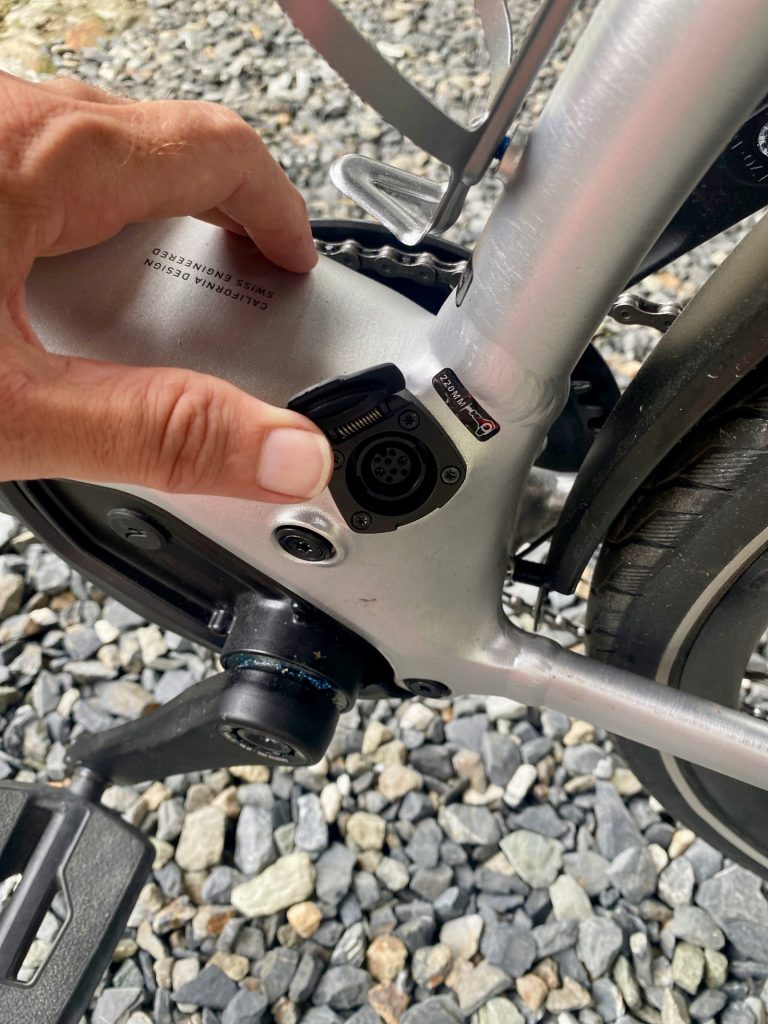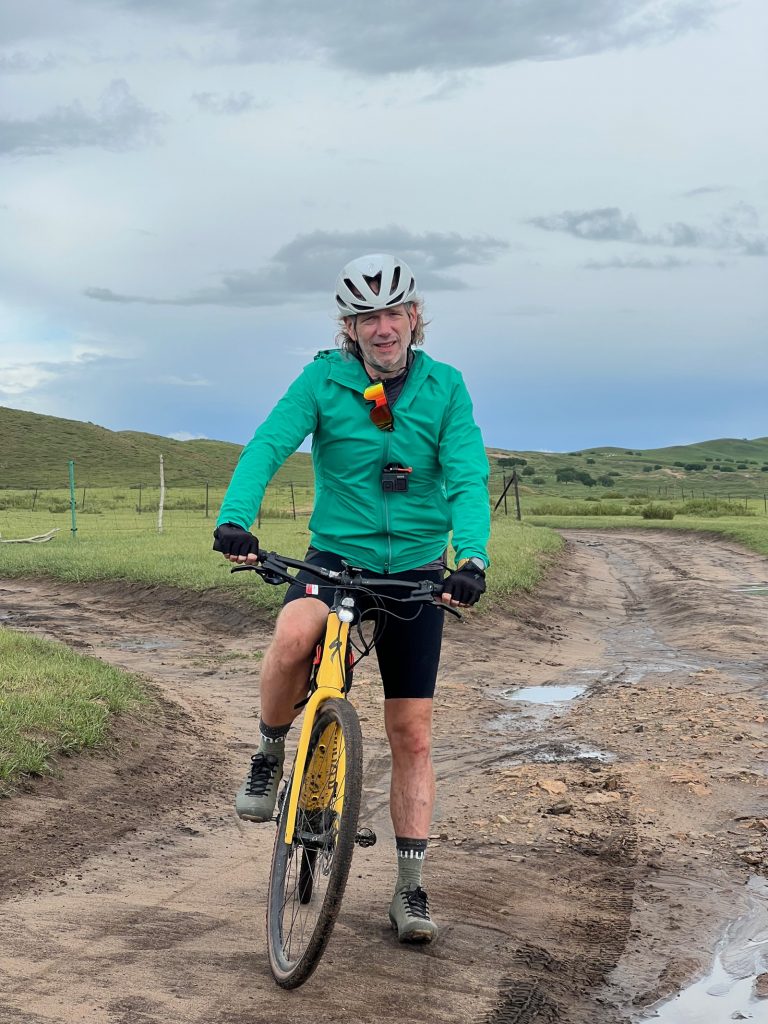 These ebikes basically will go anywhere your legs can take you!