You will meet Village, farmland, Tea field, Mountain peak, Pine forest, Hickory trees, Crossing streams, Climbing mountains, Going down steep slopes, Hike into the wild…
Great picnic in the natural wonderland 🏊‍♀️
Meet some new friends!!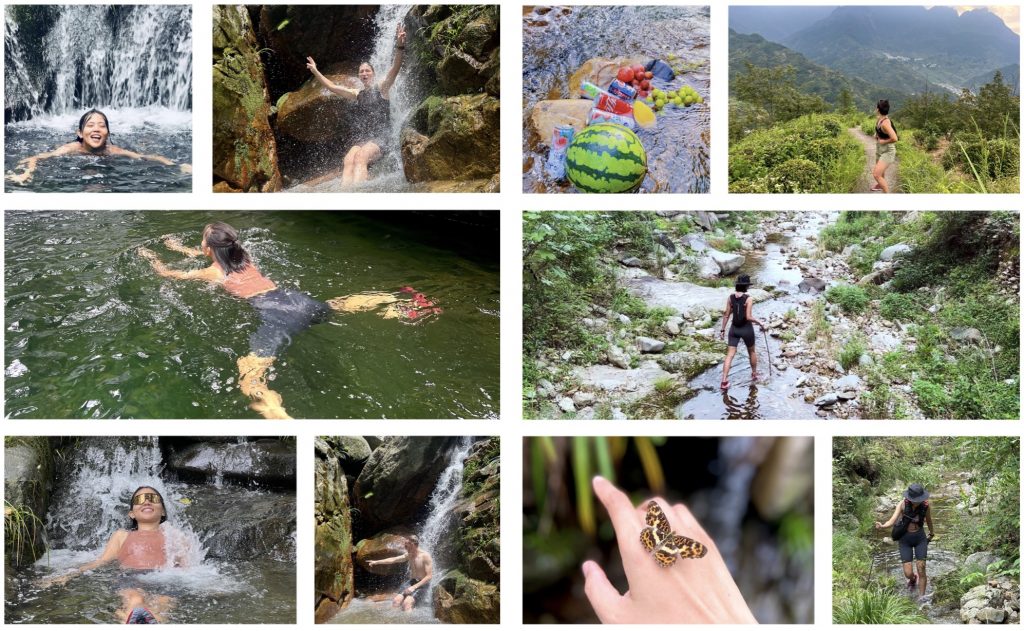 ✏️Activity Instructions
【Activity Theme】 Mountain River Picnic Hike in Anhui Sanyang village
【Fun Index】⭐️⭐️⭐️⭐️(Maximum 5 stars)
【Difficulty】Distance 10km. Elevation: 800m 5-6h
【Trail Condition】Off roads, steep slopes, gravel, rivers, streams, concrete
【Participants】10<ppl<20
【Requirements】Healthy and team spirit
【Hike Kits】Sneakers, Stream trekking shoes, Trekking pole, Quick-dry sports clothes, Big water bottle, Sunscreen cream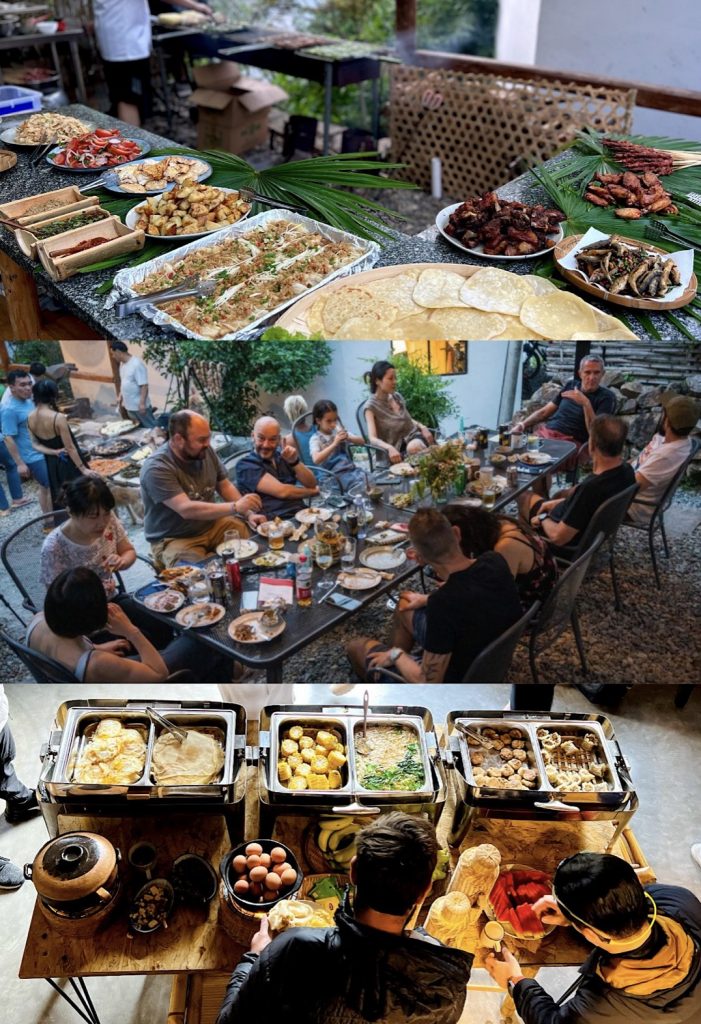 ⏰Itinerary
Friday 8/4 Arrive at WHS🏠
1⃣️Bus Option:
Depart by bus (>15ppl sign-up). Gather in Shanghai Gymnasium Subway Station, Exit 3
22:00 Arrival
2⃣️Train Option:
Train Station: Arrive at Sanyang Station, SH – Sanyang 2.5 hours, 10 minutes by Taxi to Wildhomestay
3⃣️Drive Options:地图导航搜索🔍:野趣乡居wildhomestay民宿(英川组)上海-民宿 4小时
4 hours driving from Shanghai
🏠Stay in wildhomestay
Saturday 8/5 Hiking Day 🚶‍♀️
06:00 Breakfast
06:30 Briefing and prepare for hiking
07:00 Start Hiking
11:00 Lunch picnic by the river, Have fun in the river
14:30 Hiking Back
17:00 Back to Wildhomestay
18:30 BBQ Dinner & Drinks
20:00 Watching movie, Relaxing
Sunday 8/6 Making Experience
08:00 Breakfast
09:00 Make Tofu
12:00 Lunch
14:00 Back to Shanghai
This event supports the customization of corporate and community group activities
Refund Rules
If the event is postponed or cancelled due to weather, the fee will be refunded.
If you withdraw within 7 days before departure, the full fee will not be refundable.

Registration Notes
1. Please read the itinerary information and fee information carefully before registration. Please register carefully according to your ability.
2, Outdoor activities have certain requirements for physical fitness, self-care ability and consciousness, please carefully read the difficulty and intensity of the activity, self-assessment is suitable for participation, please be responsible for yourself, we have the right to refuse to sign up.
3, Please arrive at the specified meeting time and do not be late.
4, Protect the environment. If you throw your garbage out on the trail we will throw you out!
5. Any additional expenses caused by force majeure such as natural disaster, plane and train failure will be borne by the participants themselves. If the event is cancelled due to the above reasons, the fees will be returned to the registration account, except for the fees already incurred.