Sign up for the 2nd 2023 Dirty Challenge is now open. We have two challenges on the 16th of September, an easier chilled 50km option and epic 135km option.
2023 DC2: Dirty Chill 2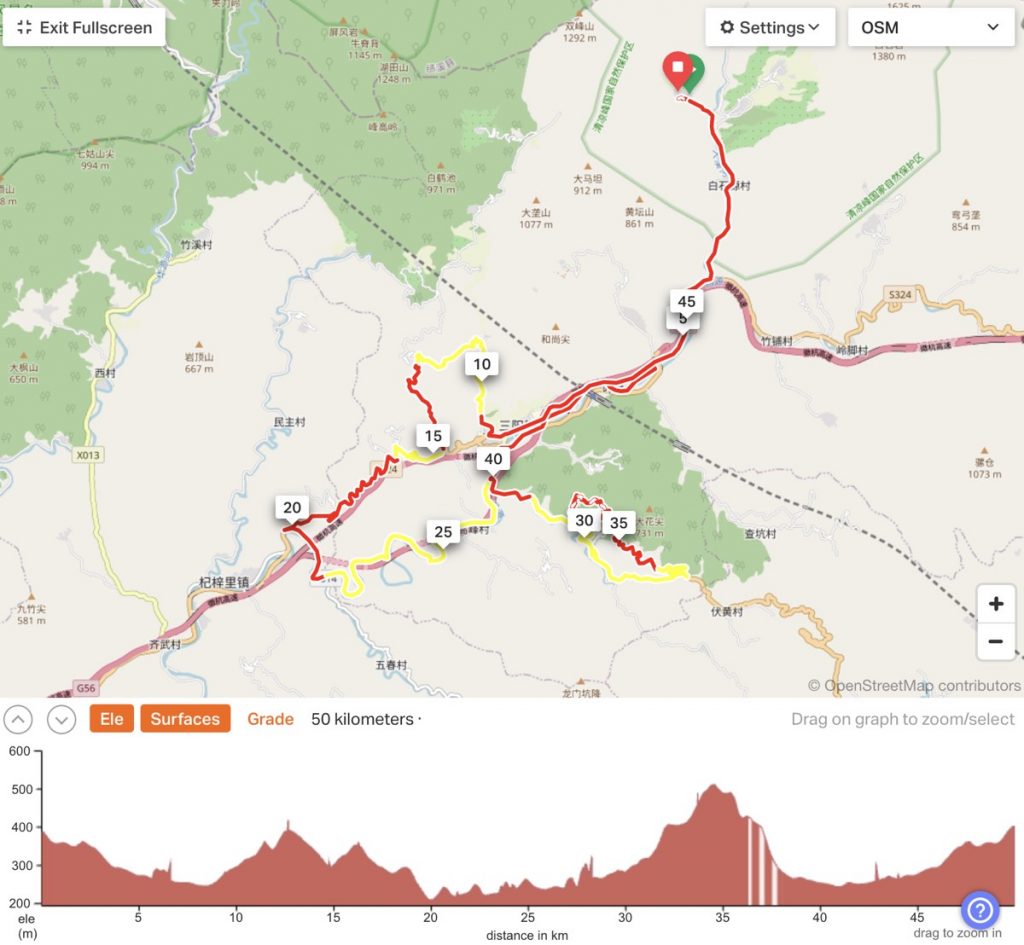 Similar to our first Dirty Chill in the Spring we have tweaked the course a little and added a few fun sections. Make sure you have MTB or flat shoes, no road shoes are allowed as there will be a few "chilled" wet sections and obstacles to get yourself and your bike over. The course will remain feasible and fun for less experience riders. It will be about 50km and start with a few turns around the pump tack to warm up your legs. You will then cycle up and down to the old town, a dirty section, a river crossing, another dirty section and then back to the pump track for fun and games. A bail out is possible after 20km but we suggest you try and finish the event and just go slow. Timing will be based on various segments so go hard on some sections, relax and chill on others. Drinks and food will be provided enroute as well as a high carb and protein lunch at the end. Specialized are very kindly providing prizes for various categories including "Dirty Pairs" A Child Adult award.
---
2023 DE2: Dirty Epic – Double Sauna Slate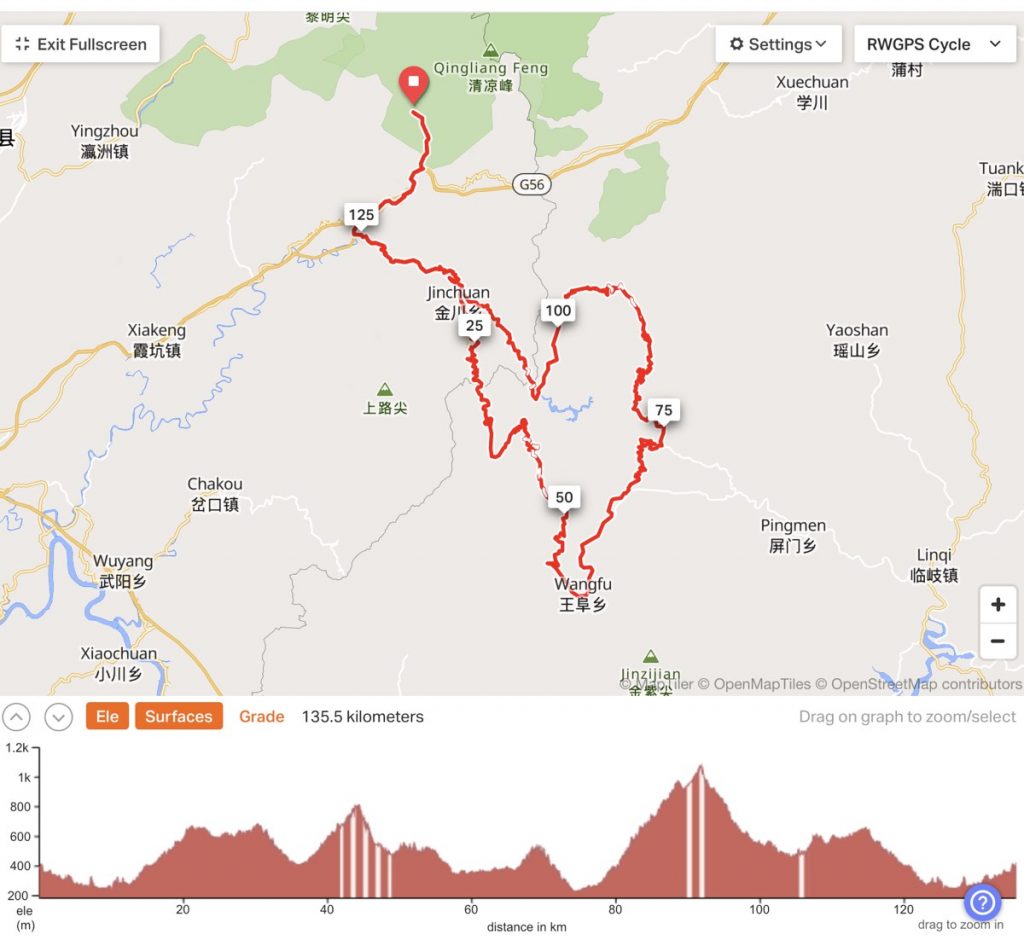 A new mixed surface classic. The route is confirmed but we need to go there in early September before the challenge for some serious trail chopping. The Challenge consists of three highlights, most probably which you have not done before. A warm-up climb leads to a dirty hill climb of 8km with about 430m elevation with a max of 14%. Following that downhill, some of which you should walk if you're less experienced, then a 4km flat river flat segment up to a little village. A bit of up-down takes you to the 2nd climb which runs over 12km with 800m of elevation with a max of 21% and an off-road ending. From there it's a stunning downhill with some more up-down to finish with a TT segment around Sanyang. A van or two, rolling drink stands with cold coffee, energy food, and spares will support your adventure. 38+ tires are probably a good idea with loads of gears. There are bail-out points after 53km and 65km which still mean a total of 100km or so but a lot easier. Awards will be based on segment times with prizes provided for overall winners of Mens, Women's and Master category in the form of a special winners jersey and winner's bags for 2'nd and 3rd places.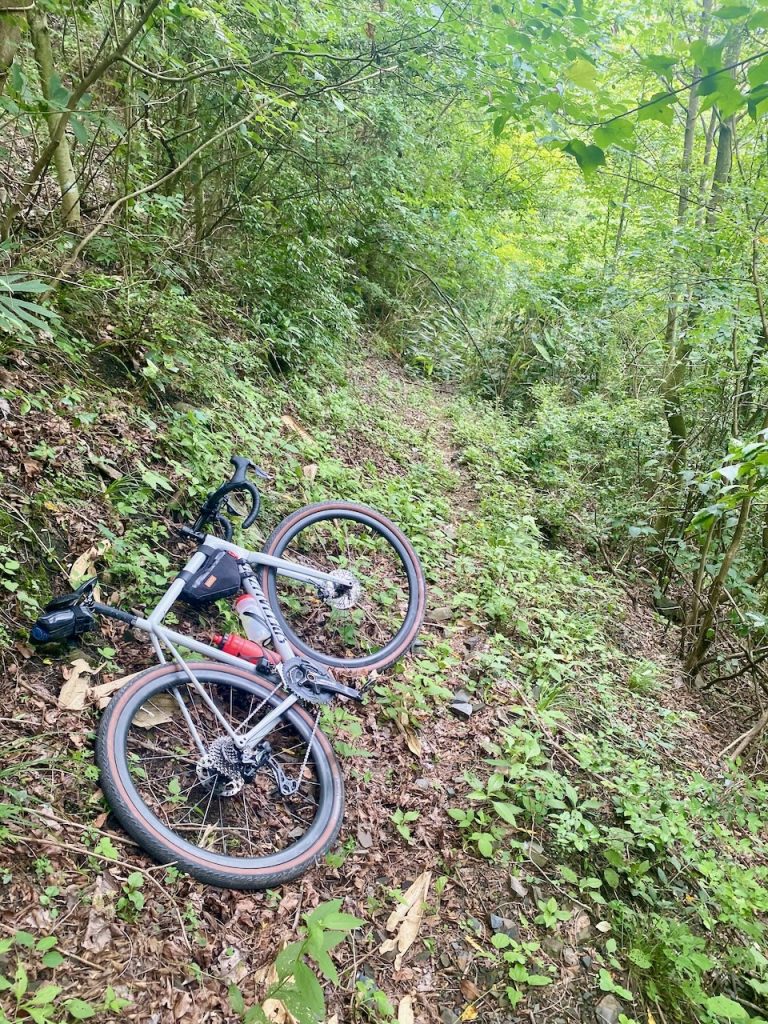 Section of trail to be cut down to the river!
A new river trail section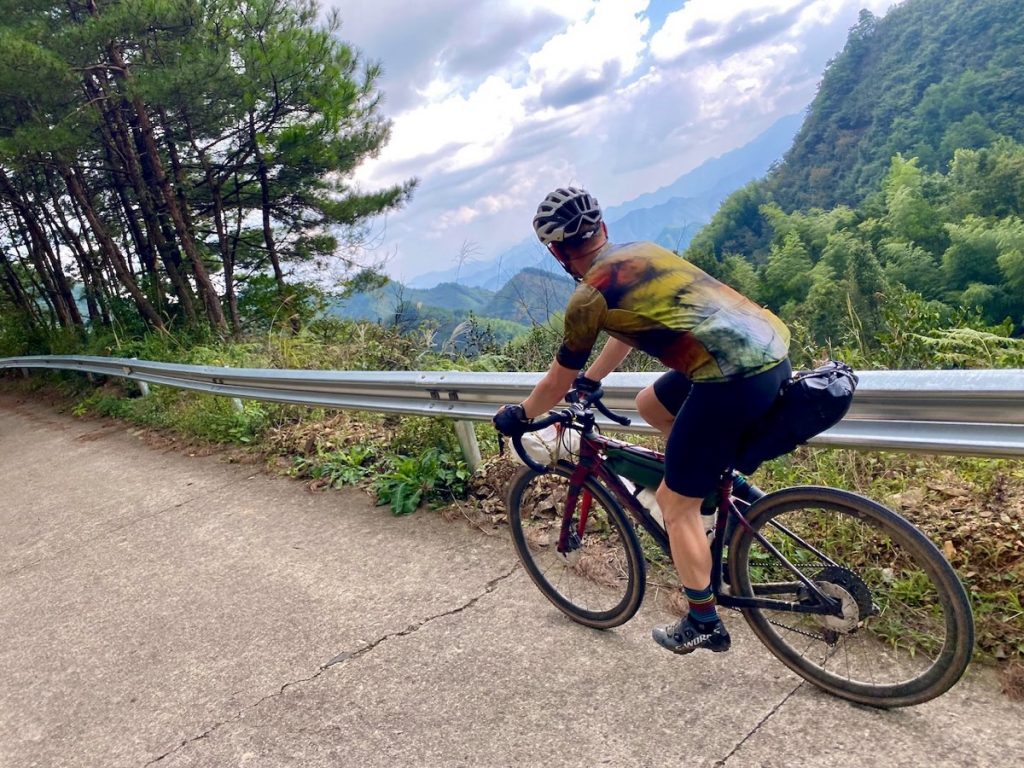 Up and up and ……..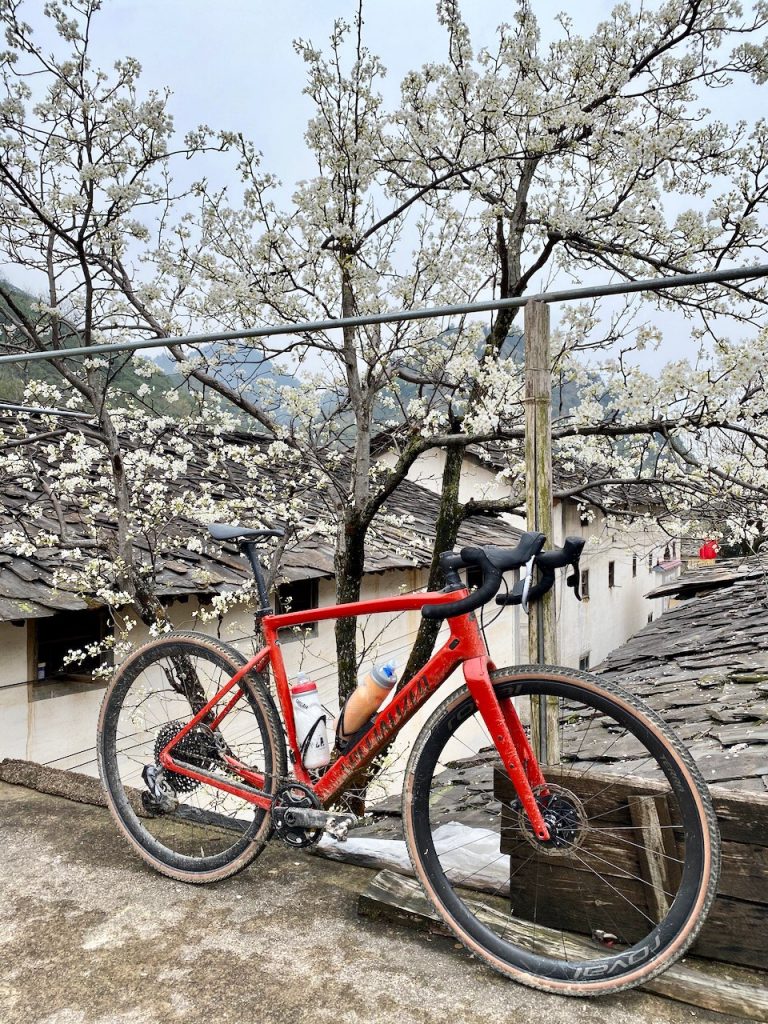 Passing the slate villages to the very top!
What's included:
A lot of fun work……
Award and prize timing
Insurance
Drinks and food and support van
After challenge carb and protein meal
Recovery shed
Bike wash area
Some merchandize
Requirements:
Limited experience but able to ride 50km for Dirty Chill. An experienced rider with a high level of fitness the the Dirty Epic.
MTB shoes
Gravel or off road focused tires.
Able to look after oneself. Suggest ride in a group with at least someone able to change a puncture.
Strava and GPS
Sign Up & Booking:
Please use our WeChat mini app or Online Booking system to book entry, rooms, bus and BBQ.
Entry for Dirty Chill is 168 RMB
Entry for Dirty Epic is 298 RMB
Shared rooms start from 296RMB for 2 nights including breakfast.
Saturday post race food is included in sign up and the evening bbq is 150RMB per head including free flow beer and soft drink.
If we can get more than 10 people and bikes then a bus will run Friday after work from Shanghai and return Sunday PM.
Booking & Further Info: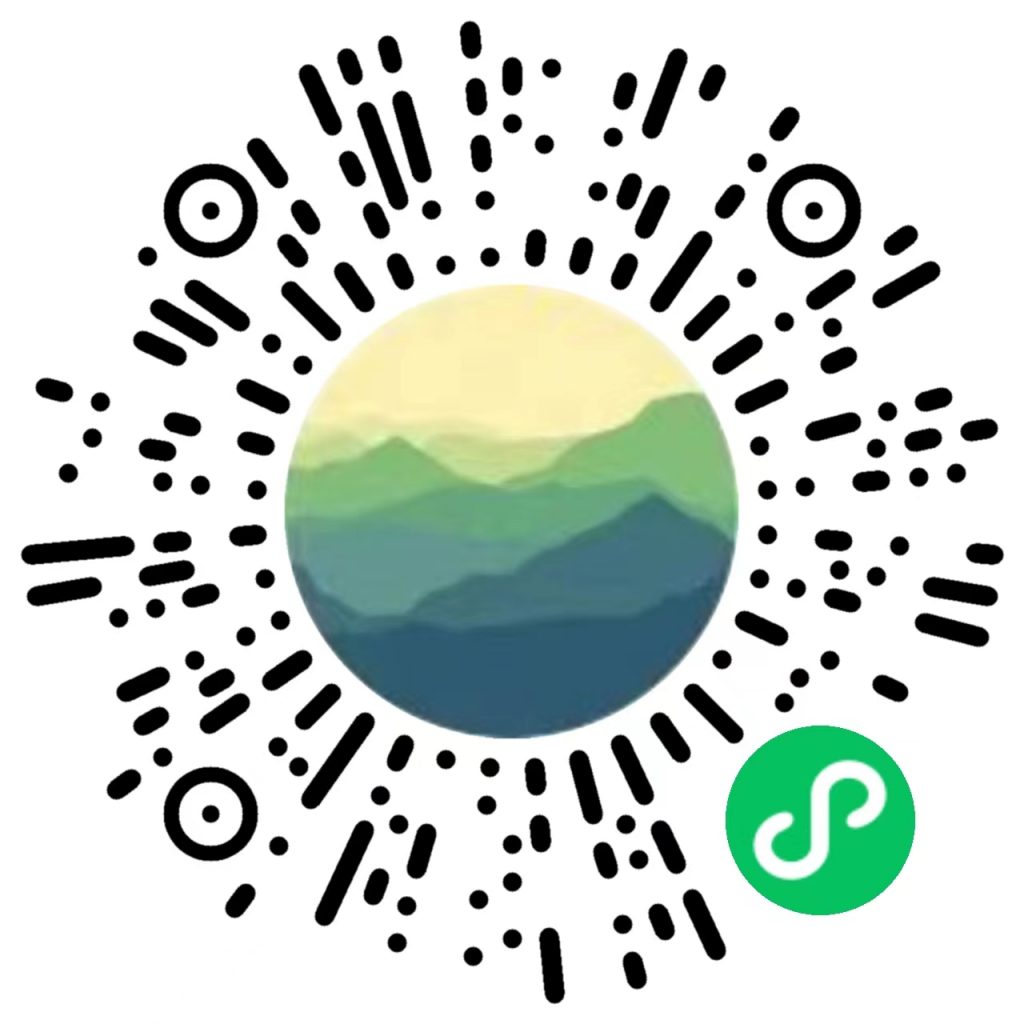 WeChat Dirty Booking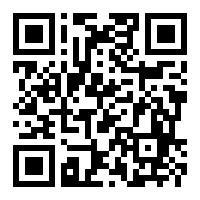 Alipay Dirty Booking
Checkout our main DC page and recaps of many challenges: www.dirtyclean.cn
New to DirtyClean Challenges or cannot make the briefing? Please read the Bible.