What: Gaining skills and confidence to ride hills in the mountains of Anhui and a social ladys riders gathering.
When: Friday after work 28th October to Sunday early evening 30th October @wildhomestay
Who: Novice female hill riders.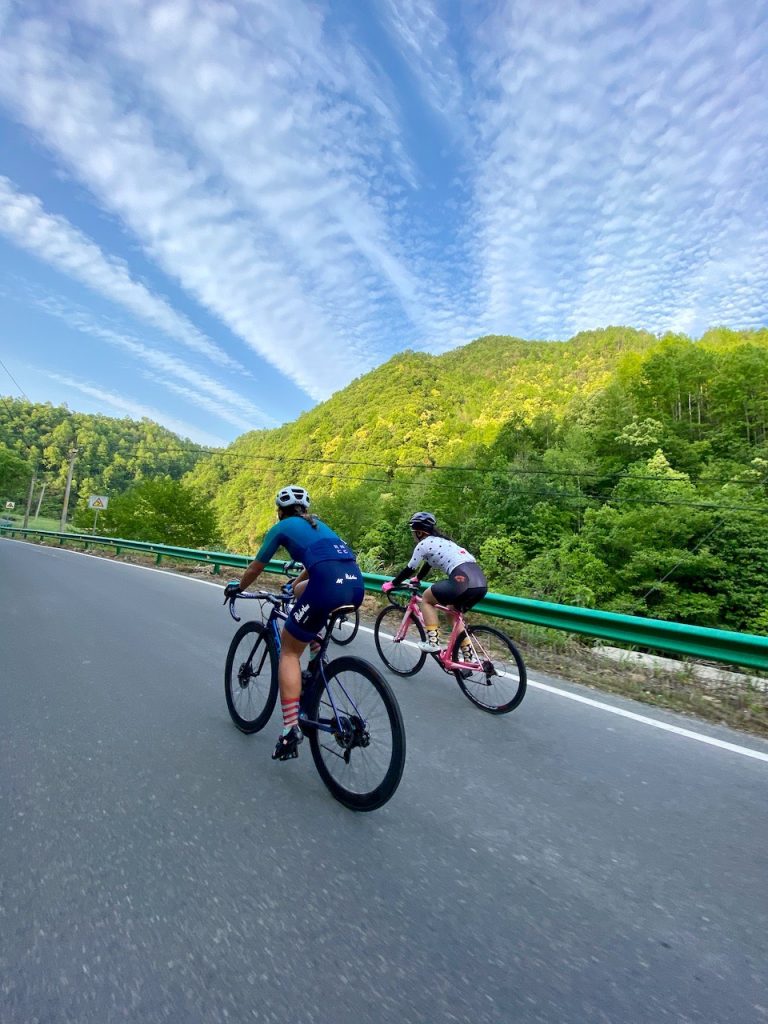 Itinerary
| Friday | Saturday | Sunday |
| --- | --- | --- |
| Afternoon leave SH by bus. Simple drinks and snacks on the bus. Alternativily Self-drive or train. | 9am breakfast. | 9am: Breakfast |
| Check in | 10am Lesson 1: cafe 2nd floor / indoor. Explanation of how to climb, corner and brake in the hills. | 930am: Lesson 4: Small group hill climb. Split into groups. Video riders cornering . Van coffee tent. |
| Dinner | 11am Lesson 2: ride up and down to Santang / Sanyang. | 1130am: stretching for cyclists. |
| Sleep | 12.30 Picnic at the pump track. Lesson 3: pump track. how to cycle safely on different surfaces. | 1230am: lunch. |
| | 2pm Casual Ride or Cycling Food Cooking Class: homemade energy bars or recovery shakes. | 2pm: bus back to Shanghai. |
| | 4pm: Ancient hall yoga for post-cycled recovery. | |
| | Ladies sauna & rooftop drinks. | |
| | Fireplace dinner and fun | |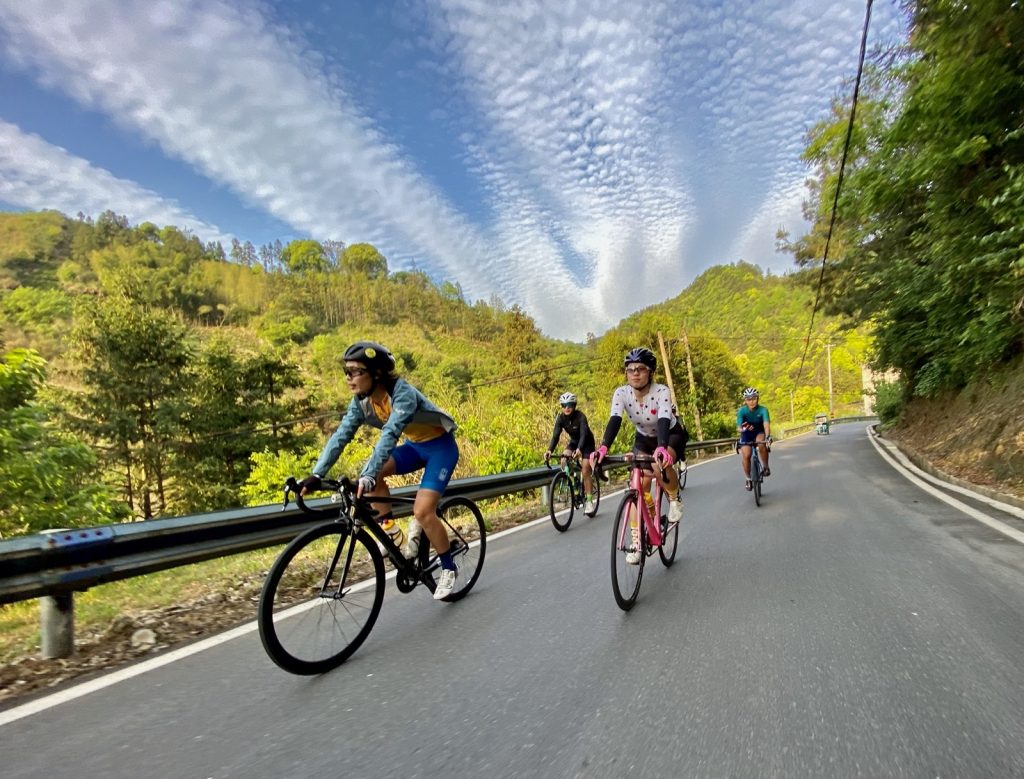 Sign up & Booking:
Rooms: The group has full use of the field house during their stay.The first 18 female riders who sign up get a shared room for free! If you prefer not to share then please book one of our normal rooms at our standard rates. If those rooms become full we will help organize stays in other close Nongjiale's.
Bus: 368 RMB per person with a bike or 198 RMB for a person with no bike. Return. Feel free to self-drive or catch the train.
Entry: 60 RMB per person. Cost to cover the support vans, snacks, materials for cooking lessons etc.
Tanqi is helping sponsor this event to help promote adventurous and safe ladies cycling in China.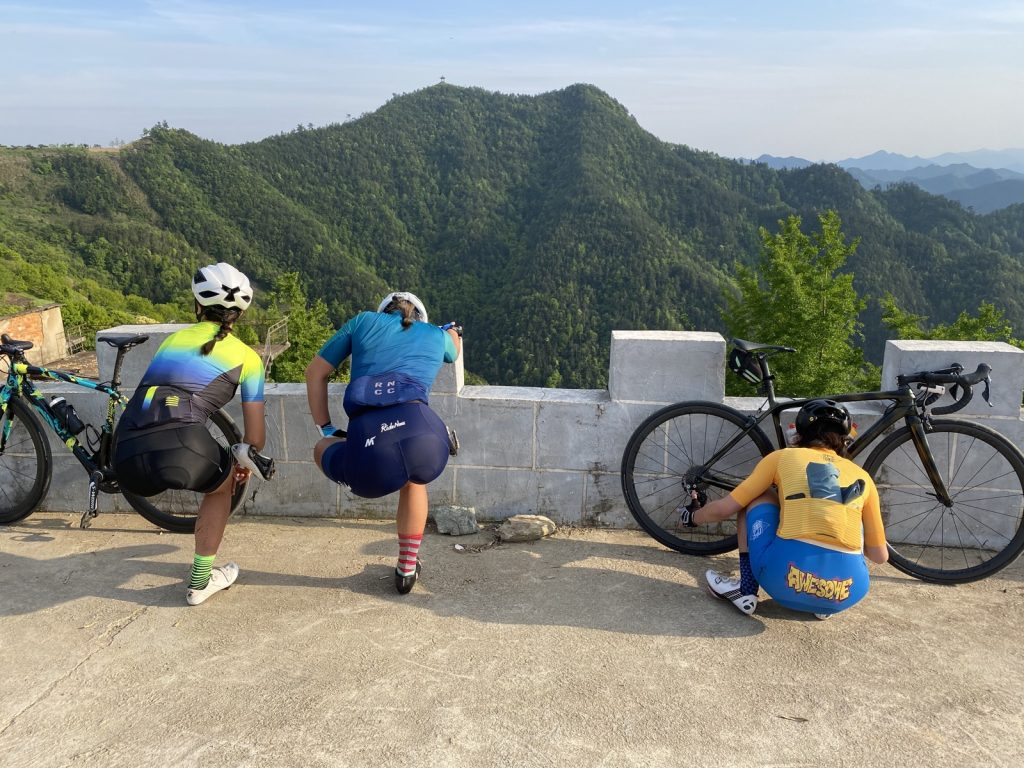 Notes:
Open to females only.
This weekend is aimed at novice "Hill" riders. If your an mid level or experienced female hill climber why not come along and experience all the "ladies" fun but partake in our dirty challenge not the lessons for novice hill riders.
Bring your bike or rent one of our diverge adventure bikes. Must ride with a helmet.
Food is not included other than snacks during rides. Food is available to order at the cafe or feel free to explore some of the other local options.
Please note we will be shooting videos and taking photos of the event which we will post to the public. The idea here is…. learning … more ladies get into cycling.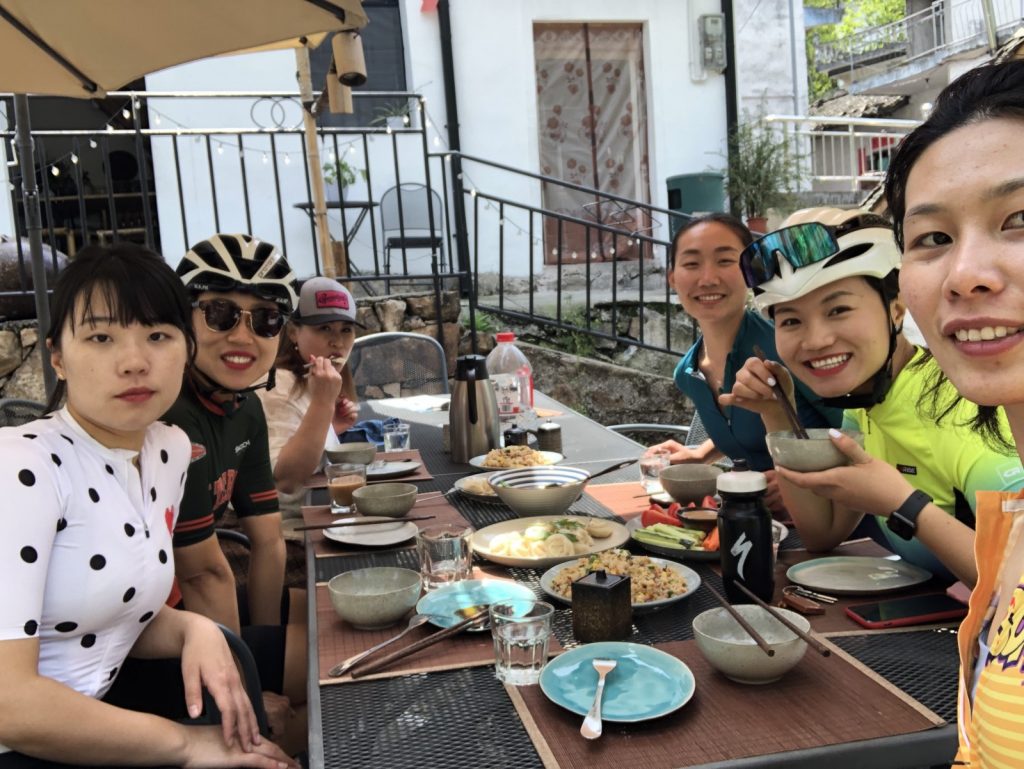 What is SCG: Shanghai Cycling Girls is the largest ladies cycling group in China. It orgainizes fun rides and social events promoting the female side of the sport.
What is Tanqi: Tanqi is a non profit partnership between Specialized China and Wildhomestay to promote responsible outdoor cycling for novice riders in China. We are providing learning weekends, how to videos, information on interesting routes with the aim of getting people to go out and explore the country on their bikes. more info www.tanqi.cc