You provide your tubes, we make useful stuff out of them which simplifies your two-wheeled experience, we provide them back to you and sell the extras generating helpful income for low income households in rural areas. We are starting simple and hope to grow the range and work.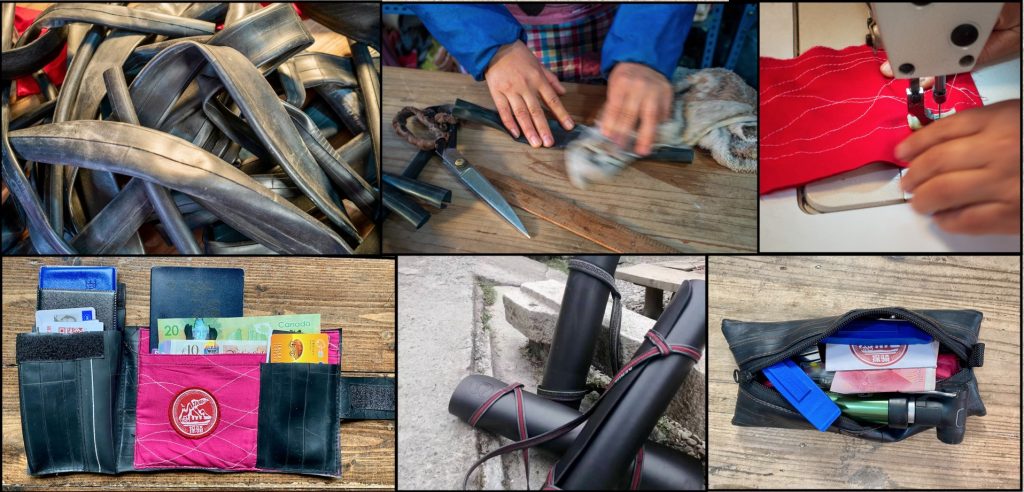 How to recycle – We need your rubber!
Deposit 10 inner tubes to get a free yStrap.
1. Go to the cafe or bikeshed at Wildhomestay.
2. Find a member of staff and the recycled basket. Have them check and count the tubes.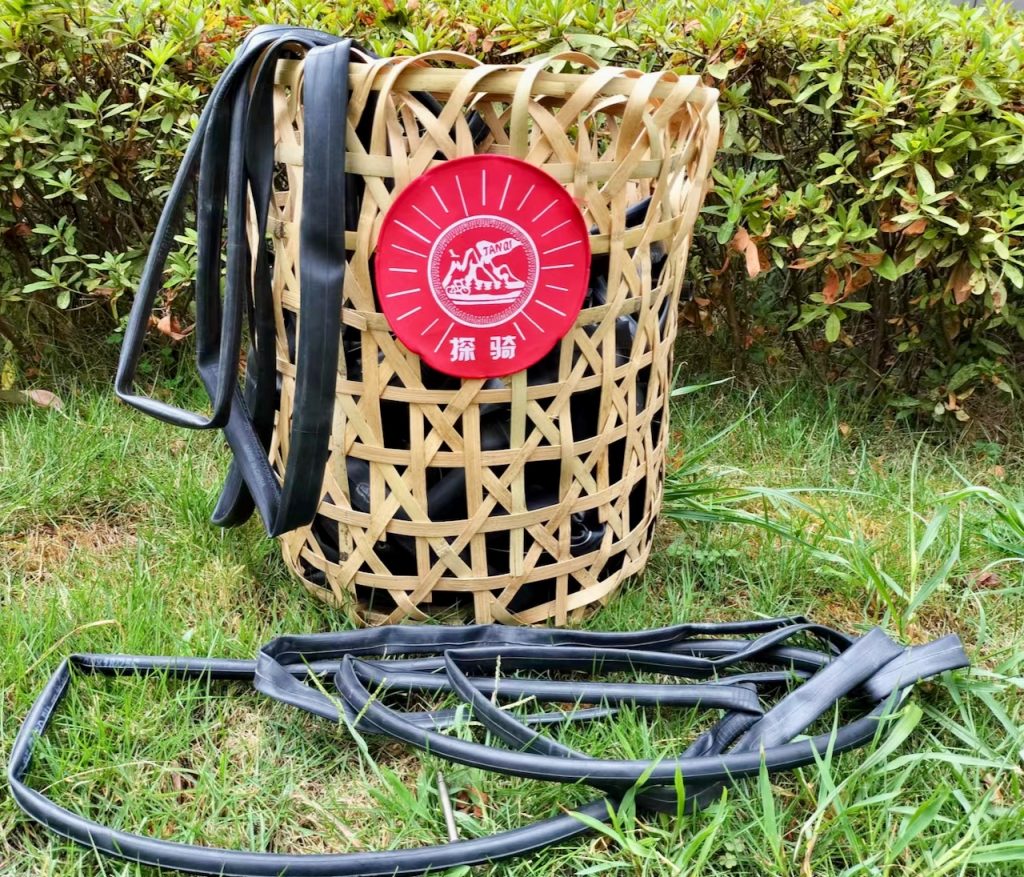 3. Take a selfie with your tubes and fill out the form.
4. Drop them in the basket in exchange for a recycled product or for the equivalent value to be donated.
Our Products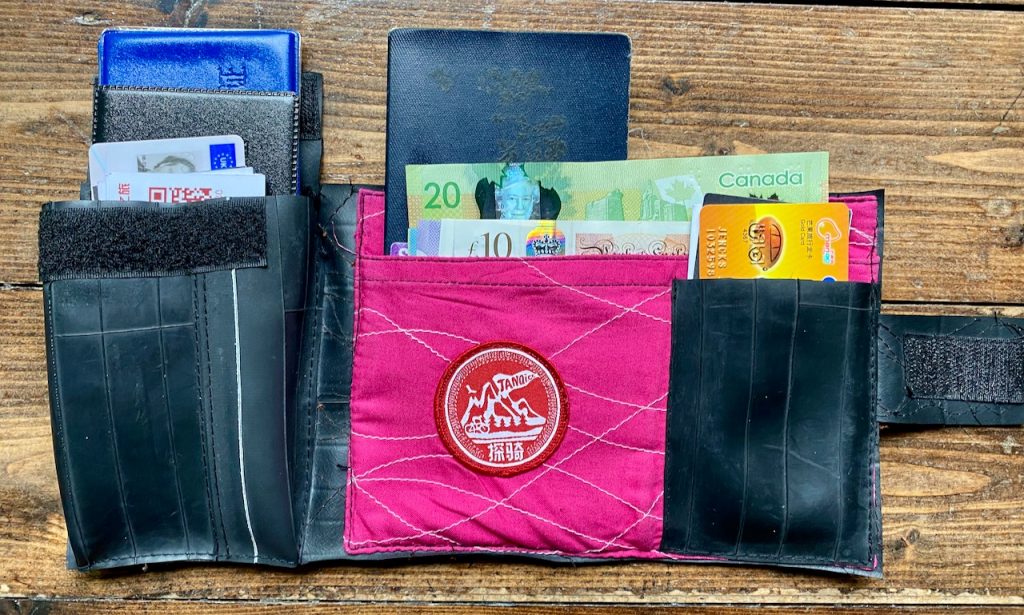 TRAVEL WALLET
we constantly misplace stuff while travelling so this wallet is just big enough to fit some cash, coins, your passport, your id, your driver's license and bike papers and some cards. No one really uses wallets much anymore but this is actually a useful item while travelling.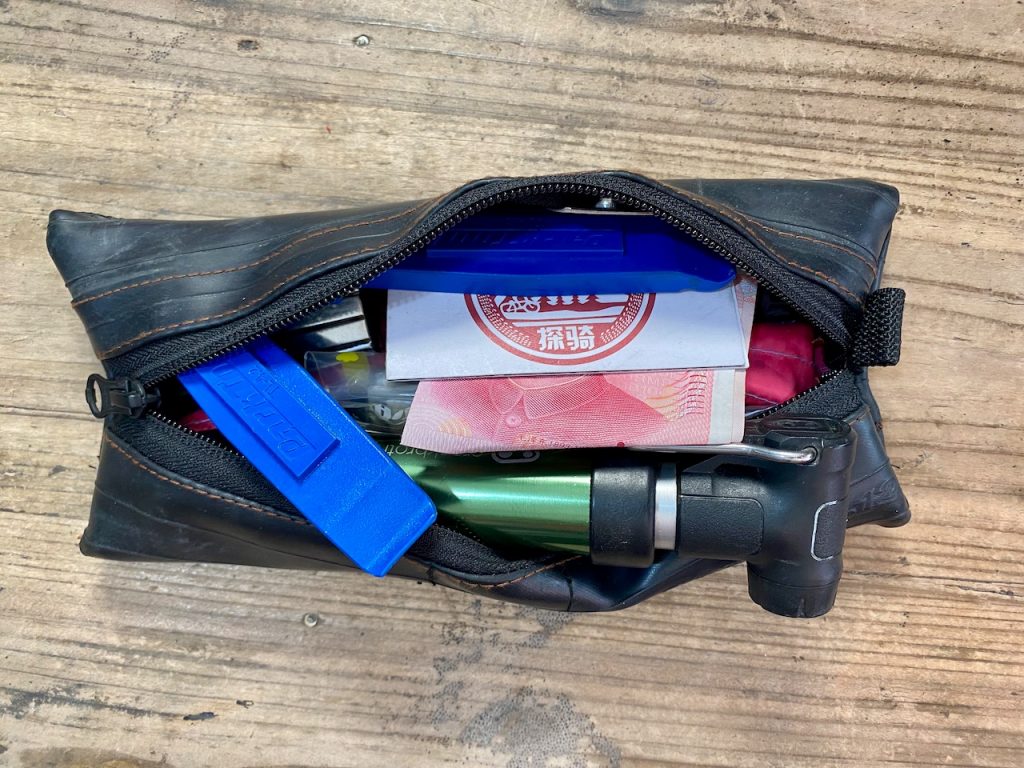 JERSEY WALLET
a small bag that fits in a jersey but long enough to hold a mini pump some allan keys & longer tools. A divider down the middle to stop things rattling, a long zip and not much else. A basic model and a webbing model that can be attached to the frame down tube, side of bike or seat post. Throw in the tools you need on hand, a credit card and some cash and put it in your jersey.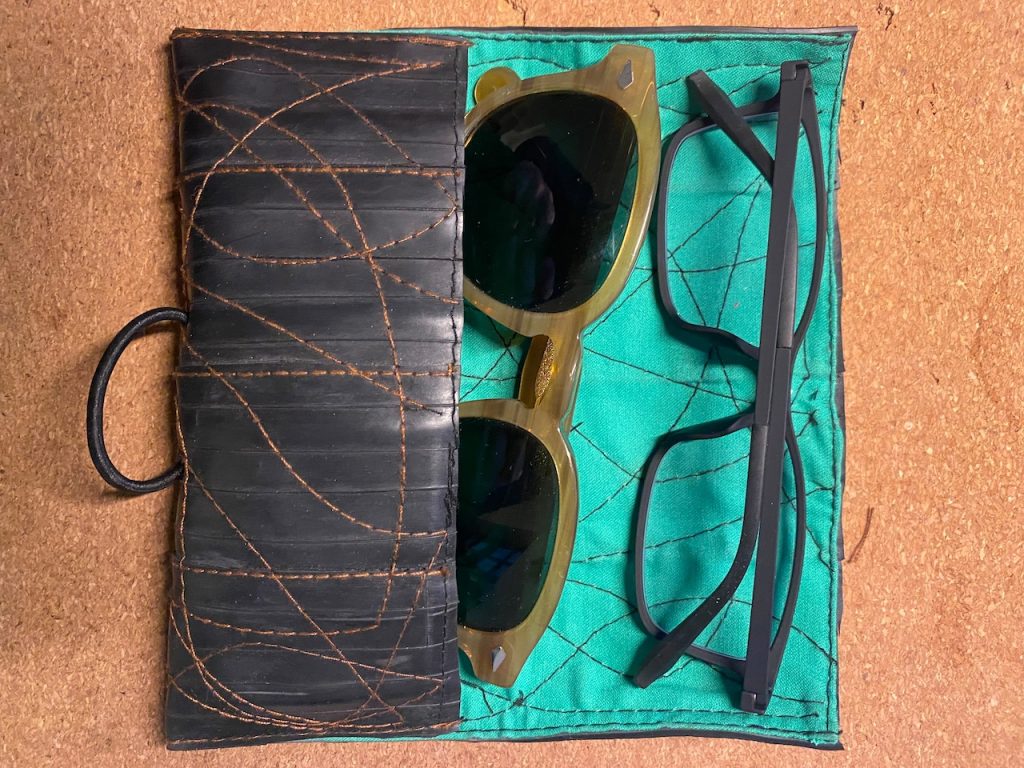 GLASSES & SUNGLASS WALLET
with the purpose to be soft and not scratch lenses while holding a few items securely so they don't get lost or scratch the glasses. One-handed opening. Two sizes, car, key and cash holder. Also great for holding GoPro's or small tools, not just glasses.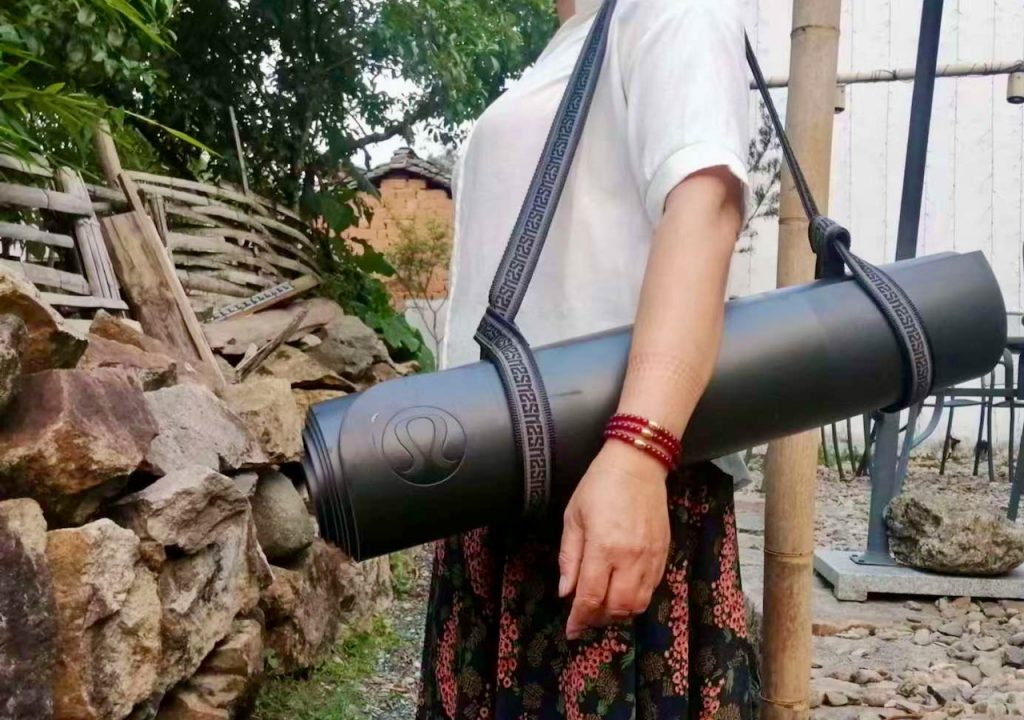 A RUBBER ySTRAP
a recycled inner tube strengthened with webbing to hold your post-ride recovery stuff; yoga mat, big towel / clothes rain jacket, foam roller etc. Also very handy as a way to stretch out your calves and legs post-ride. One side has strong webbing, other side no-slip rubber….

Gallery
About Us
As cyclists & motorcyclists, we consume a lot of things. Some go on our bikes, some go on us, some in us, some we break, some we win, some we lose and a lot we just discard.
2WS exists for three simple reasons. To bring out-of-season work to seasonal workers. To reuse some of our two-wheeled waste in exchange for the products we make. And to deisgn, make and provide simple functional products for the two wheeled fanatics that we are.
2WS owes its existence to wildhomestay and Specialized teams along with loads of support from JR, LL and others. We have lots of products in the pipeline, production depends on the two-wheeled community donating their ideas, designs, spent products and materials and feedback.
Proceeds mostly go back to the villagers who work at and around the homestay which helps bring in needed income over winter when they have more time and little or no income from agriculture or their own homestays. 8% of the income we keep goes towards funding safe school runs for the local kids and local bike safety.