A brief intro to the types of surfaces we will be riding for the Dirty Ultra and the gear we suggest. For the Clean aka Nearly Dirty Ride, road bikes and road shoes will be fine.
Our All Surface Riding / Adventure Riding / Gravel Riding is all about:
Interesting and technical routes, with a bit of road, off road, and a short hikes. AKA BHB!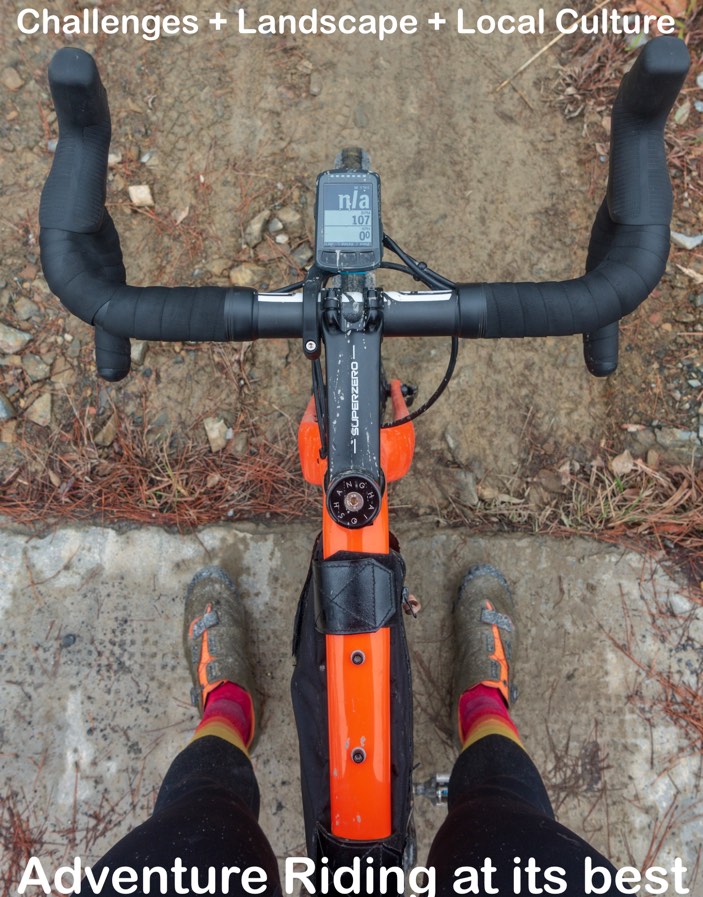 aSR is about touching the local environment through your bike, experiencing different Surfaces, Different Grades, Different Obstacles and Different Views. Its not about coming first, DNFing is not an issue, its not about cutting it short, thats all fine! Its about Resilience, overcoming challenges while experiencing a beautiful rural environment.
Surfaces & Obstacles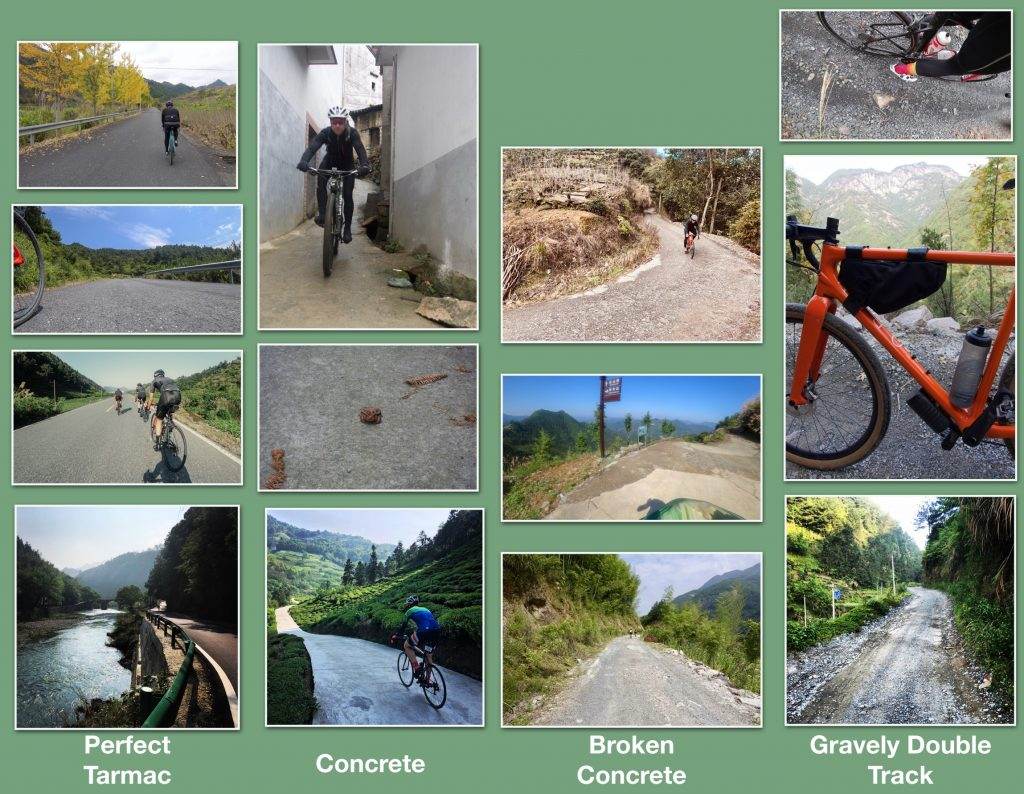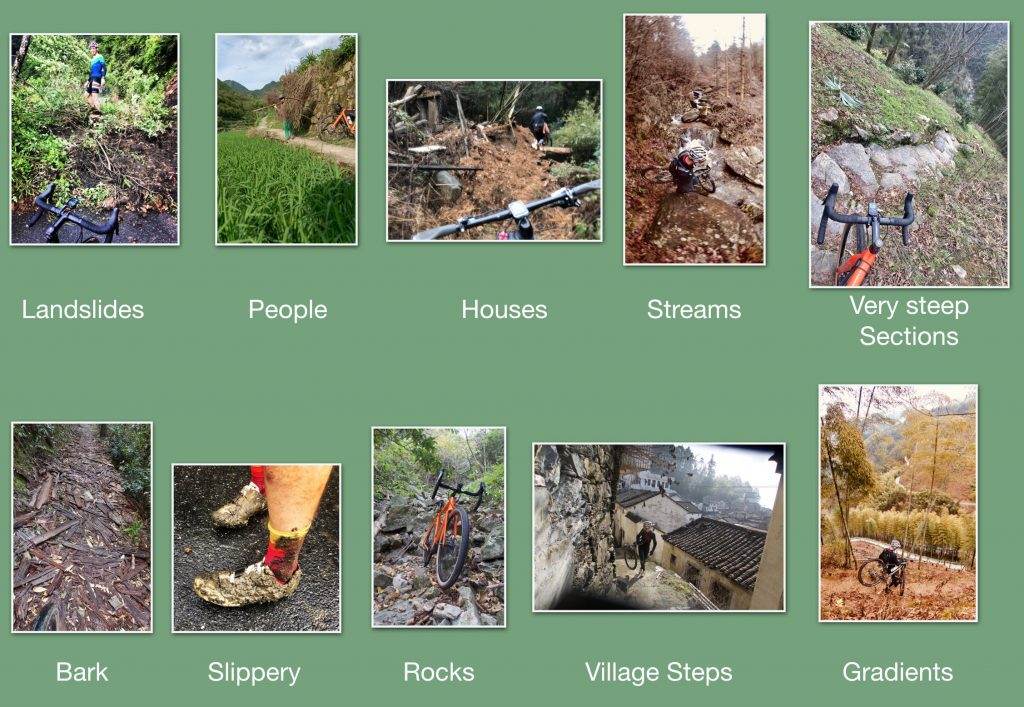 Gradients
Flat: If we remember there might be some flat sections but not sure. Maybe 400m of flat otherwise its not.
Gentle Up: 5% or below. Yes there is some on great tarmac.
Hard Up: 8% to 12%. Quite a bit on concrete.
Extreme Up: 25% or thereabouts for some special sections.
Down: What goes up goes down. Some 10km fast descents on perfect tarmac. Some other stuff too………. New brake pads are seriously recommended.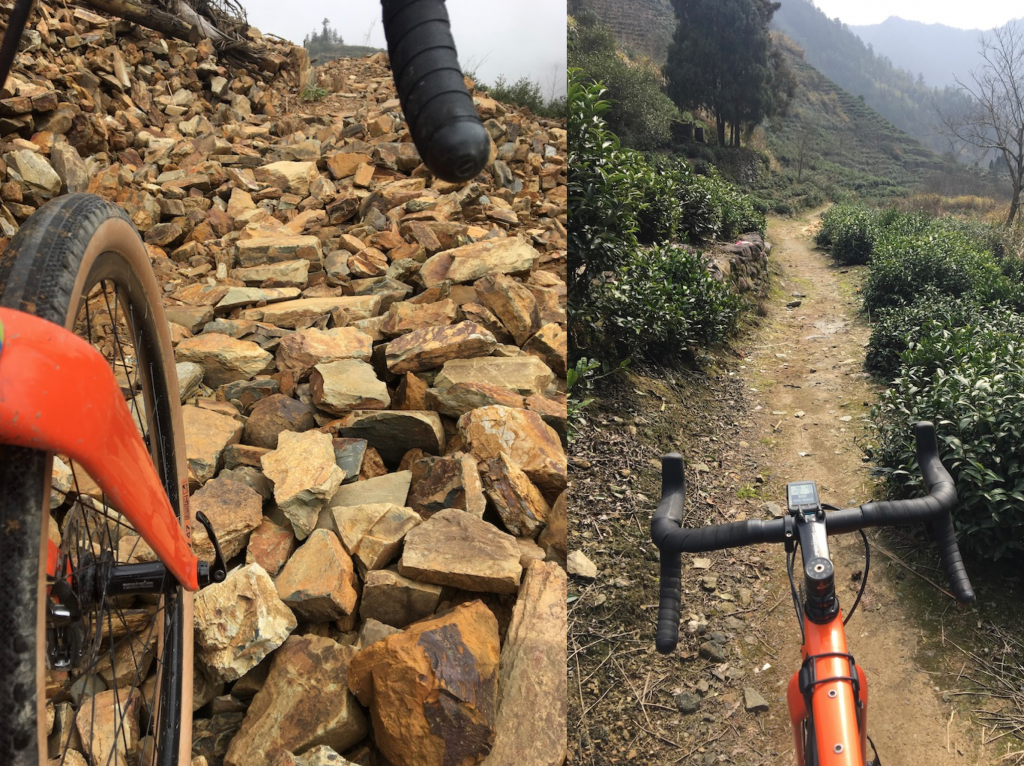 Equipment choices
We are receiving lots of questions about the kinds of bike that are suitable for Dirty Weekends. Of course, a dedicated mixed surface race (aSR) or gravel bike is great; but is in no way a requirement. A mountain bike, touring bike, cyclocross bike or lightweight road bike (with some minor modifications) will all work. Overall, aSR bikes will be quicker due to their combination of low weight, greater comfort and more stable handling (due to wider tires run at lower pressures and typically longer geometry), and stronger stopping power from disk brakes. However, the type of bike you turn up on matters less than your experience and resilience. That being said; here are three key gear choices that we think are the most important when tackling events such as Dirty Weekend.
1. Shoes
Dirty Weekends rides are not suitable for road shoes! There are numerous slippery or uneven surfaces on the course (including some minimal walking on stone steps) that would be a nightmare to navigate in road shoes. And if mud gets in the cleats, your pedals will likely stop working. We recommend mountain bike shoes and cleats (there are many cheap options, and they are great if you are considering future touring and adventure riding). Otherwise, flat peddles and hiking shoes or sturdy trainers work.
2. Tires
The best tire choice for an event is often a source of endless debate. There is no right or wrong answer; although wider and tubeless is better for Dirty events. Of course, your tire choice is dependent on your bike.
Here are your options, in (approximate) order of preference:
Adventure / All Road Semi Slick tires such as WTB Riddlers or Panaracer Gravelkings: they have no tread or only shallow knobs in the middle, and larger knobs on the sides for cornering traction. They work well on roads, excel on hardpack trails, but lose grip in muddy conditions.
Mountain bike tires (these days, typically 2.2 inches or wider) are available for all types of off-road conditions (from hardpack to deep mud). However, the control gained from the larger knobs and increased width will also increase the rolling resistance on roads. We recommend that you choose a tire with a dense central tread pattern, as it will roll better on tarmac. For mountain bikes we normally suggest "gravel" Semi Slick tires.
Knobbly cyclocross tires. Similar to MSR tires, but usually much narrower (33mm is the usual maximum width). Faster on roads than MSR or mountain bike tires, but will offer less stability and control in rockier conditions due to the narrower width and corresponding higher air pressure.
32cm + Road bike tires ( Specialized Pathfinder 32s etc) are workable, but you might be forced to dismount more frequently due to lack of traction. You will also probably puncture more often if not running tubless. However, you will make up time on good road surfaces. It will be uncomfortable but just about manageable on some of the rougher descents.
We suggest you go tubeless, especially with anything at or above 32mm in width. This will almost eliminate pinch flats, smaller punctures will seal themselves, and you can run much lower pressures for better traction.
3. Gearing
There is plenty of climbing on the Dirty Weekend course. Most elevation gain is from sustained climbs on shallower gradients, but there is also a number of shorter, sharp ascents (around 200m elevation gain) with gradients hitting 25%. A decent climbing gear is highly advisable! We recommend:
1*12 – 1 to 1 gearing. We like 42 front 10-42 rear. or 40 front 10-50 rear 🙂
Road compact. An 11-28 cassette will be a grind; fit an 11-32 + if you have one.
Mountain bike gearing. Excellent for the rough stuff, but you will spin out on long downhills (and flat roads, if you are a strong rider).
No matter how light or strong you are; it's always nicer to be able to spin up the last hills, rather than be too tired and have to push.
Equipment choice is a personal thing, and it will be interesting to see what works best on the day. The right equipment is important, but at the end of the day it's your legs and resilience (plus enough food & water) that will get you through the race.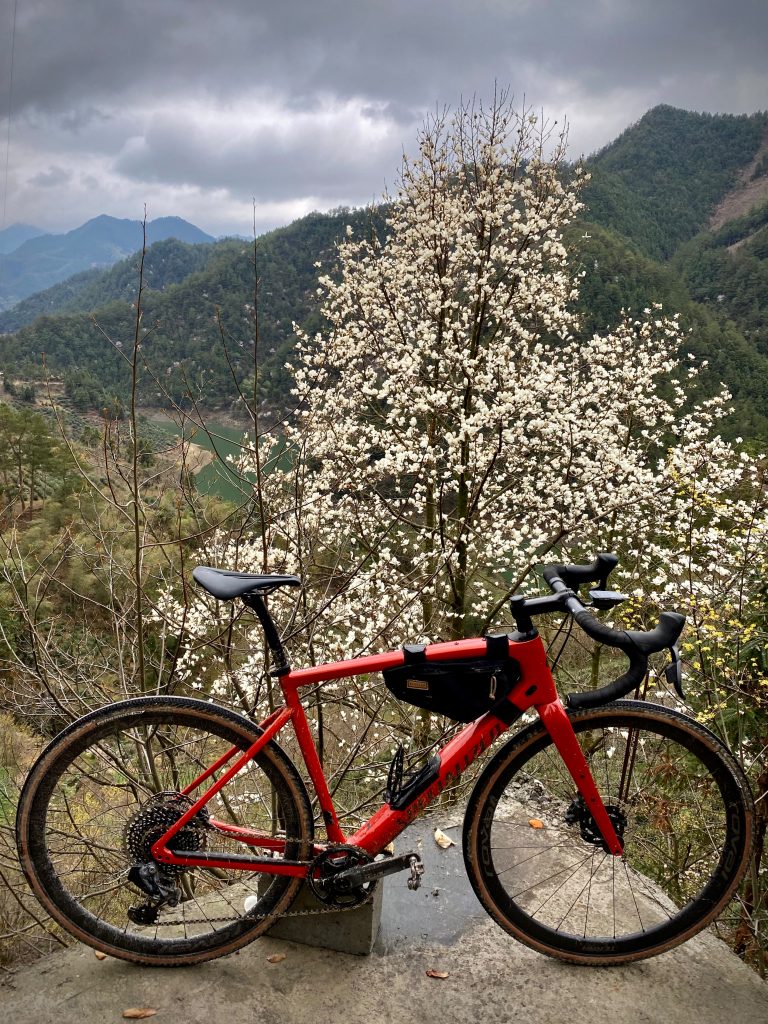 Various other things are important to get correct on the day:
Tech: We need your GPX / GPS files and you must upload them to Strava. Routing will be done through a GPX file we give out 24h before the Challenge. Our timing is all done through Strava. We suggest you bring a well charged phone with wechat so you can chat with us if any problem. A small battery bank for phone or other charging is also nice to have.
Spares – 2 tubes, pump and tools etc. Usual Stuff for a long self-supported ride.
Food / Drink – Snacks, food, coffee and water will be provided at some stops. Nutrition and hydration will be key to how you perform on the day and should not be underestimated.
Lights – Some people might need so best to bring. Flashlights can be bought from local stores along the way but really only as last resort.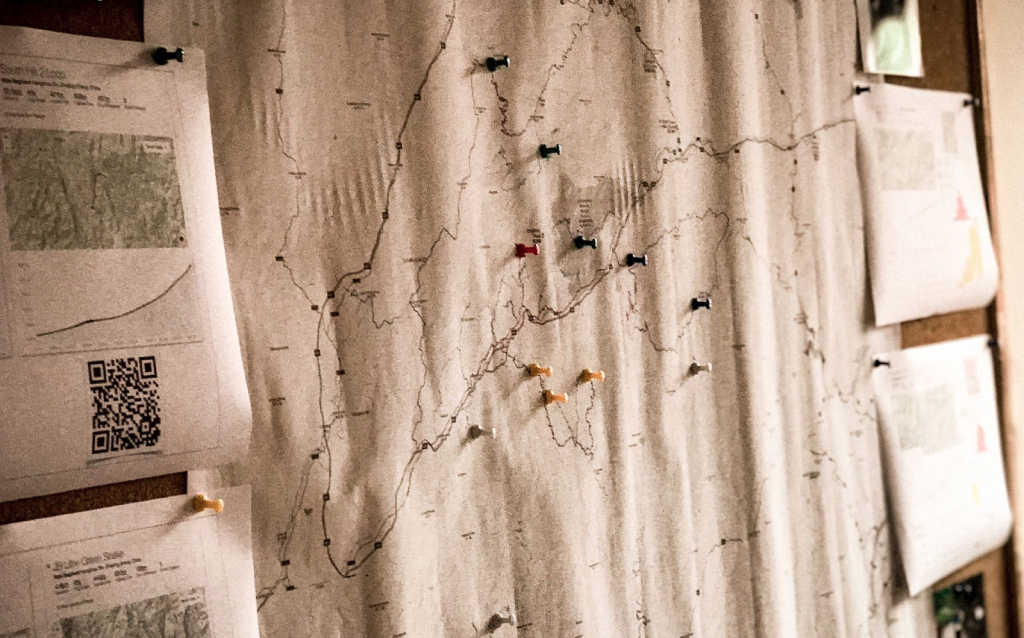 We will provide a GPX route and printed map the day before. This shows the drink stands / check points and key climbs and sections of the courses.