QianNiuGang – Daming Mountain
25km from Wildhomestay to the bottom of Daming. A nice ride there to the base with a drink and noodle stand. The climb is great and described as the Chinese Baby Mont Ventoux.
Daming Epic (from south). All the way from Wildhomestay, to just past the start of the climb, then down and around to Tunkou Hotsping. Then up from there all the way to the top – 32km uphill / 25km down to the noodle shop / drink stand and 25km home. 165km total. Bit more elevation than the classic.
Strava seems a bit wrong on this one – more like 3000m + however still tiring enough. Start West in Wildhomestay and cycle east stopping for lunch at the hot springs. Then head west saving Daming for the last climb and then back to Wildhomestay.
Xingzhe: 2748855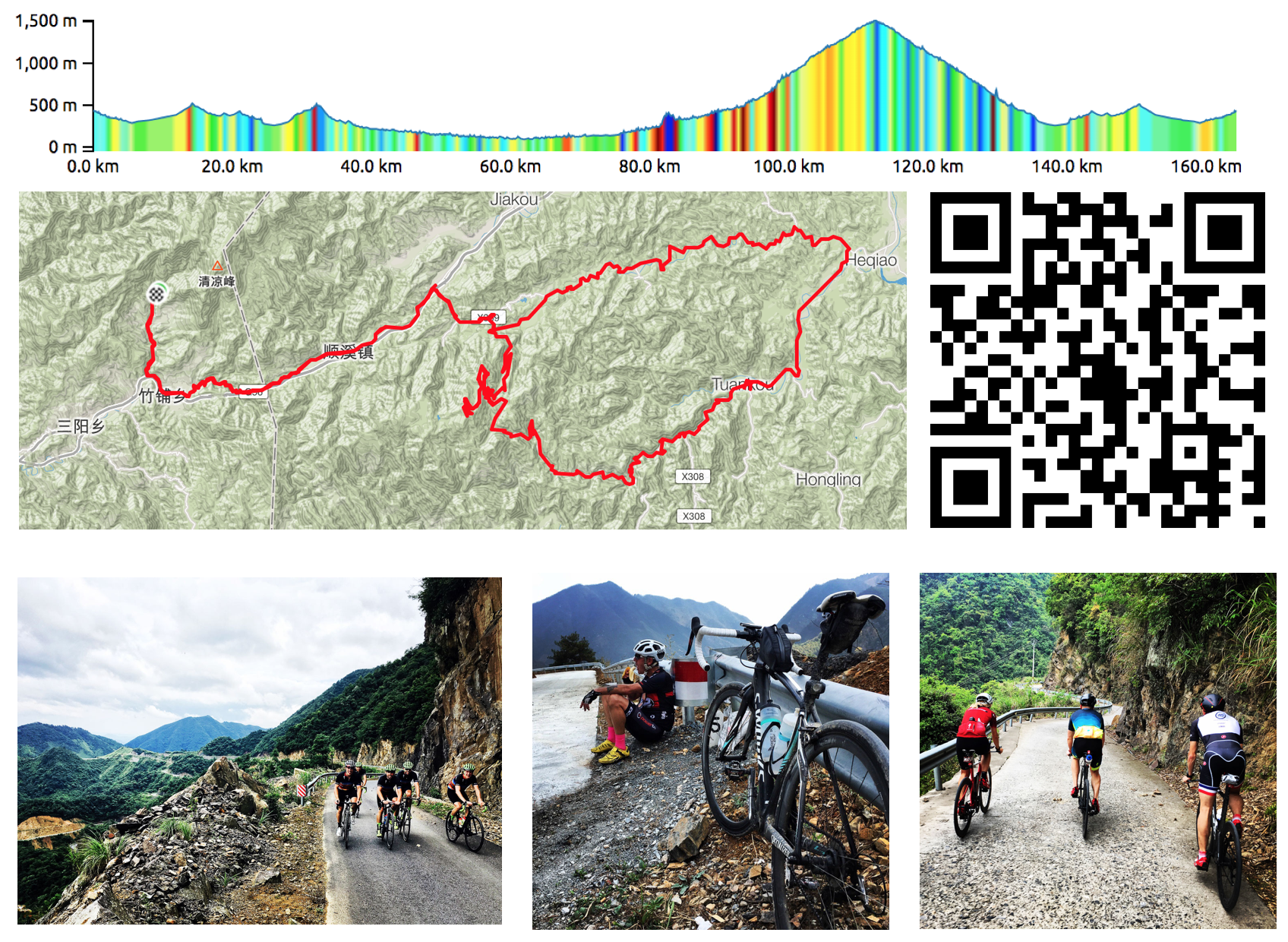 If you want something longer combine with the botanical garden climb or south sanyang route or add it into a trip from Qiandaohu.
If you want something shorter drive to start of Daming and do epic loop from there and drive back:
[icon name="map-signs" class="" unprefixed_class=""] https://www.strava.com/routes/8760279