Local Trails
For easy walks take the blue trails around the village. More challenging and full day walks can be hand east around Santang and Xiaoxu and West towards and around Yenke. Please see the GPS / GPX page for routes to follow.
To the West walk up the concrete path from the village, walk up the west trail (past the play area) to the tea trail. Great views over to Qingliangfeng. Then circle down the vomit run or add a few more KM's and take the forest trail. Want even more KM's and hike over to Yuanke, have lunch at someones home and walk back or we will organize a car. Near Yenke there are many nice trails to hidden villages, streams, and forests.
An alternative / next day is to walk over the east trail, down and then up to Santang. There are many routes around the base of Qingliangfeng. Many parts of Qingliangfeng are in the nature reserve so please be careful where you go.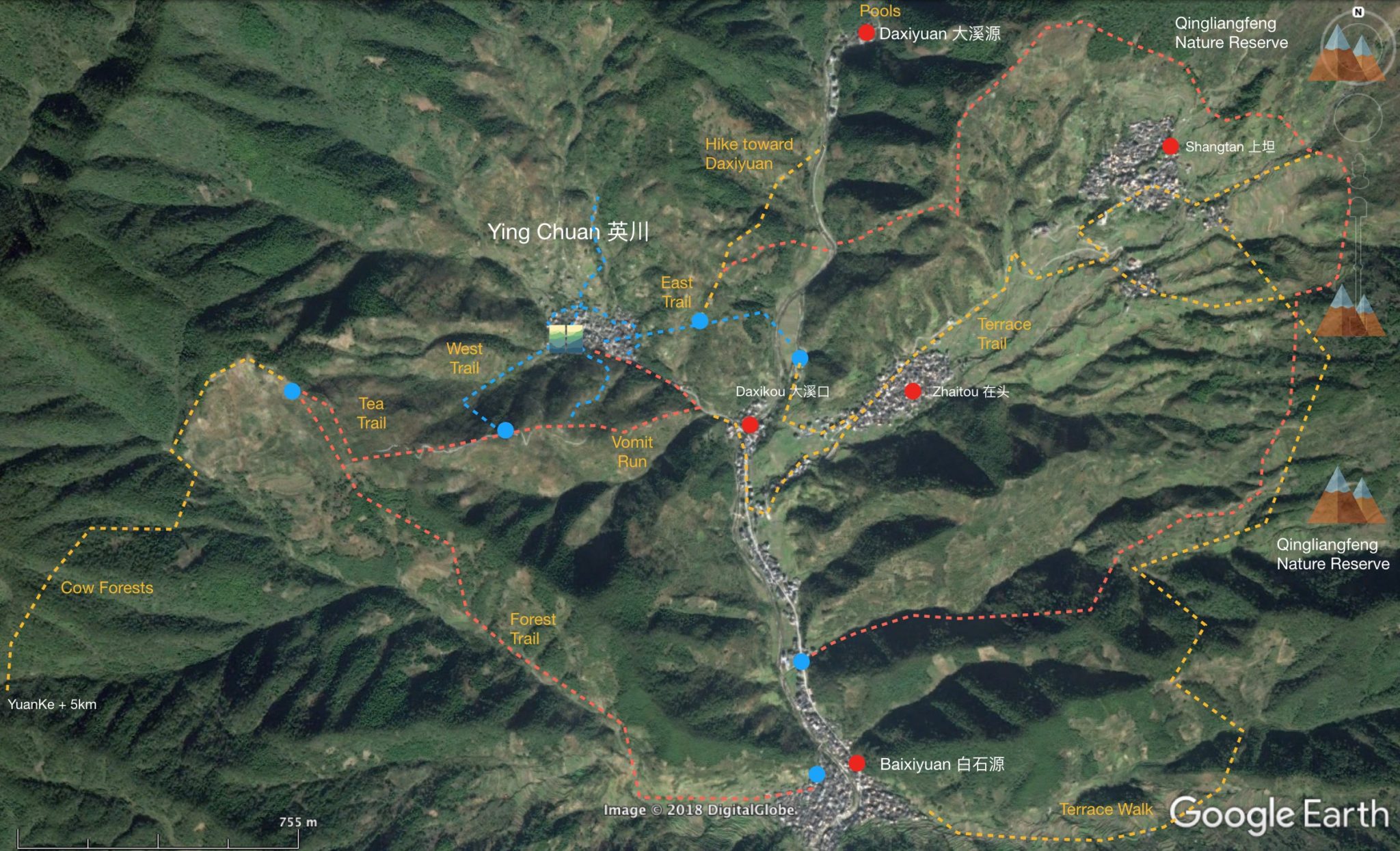 Click For Hiking & Trail Running Routes
For registered / logged in guests please use your phone and go to this link. Click on the route you want and you will be taken to that route page. A map will be shown showing the route in blue. Click the circle button on the left and your phones GPS will be activated and show you your current location in relation to the route. Also, you can download the GPX track through the link provided. Then open the GPX file in a map app like wikiloc, viewranger, osmand or a phone app of your choosing or import to your GPS device.
Further Away Trails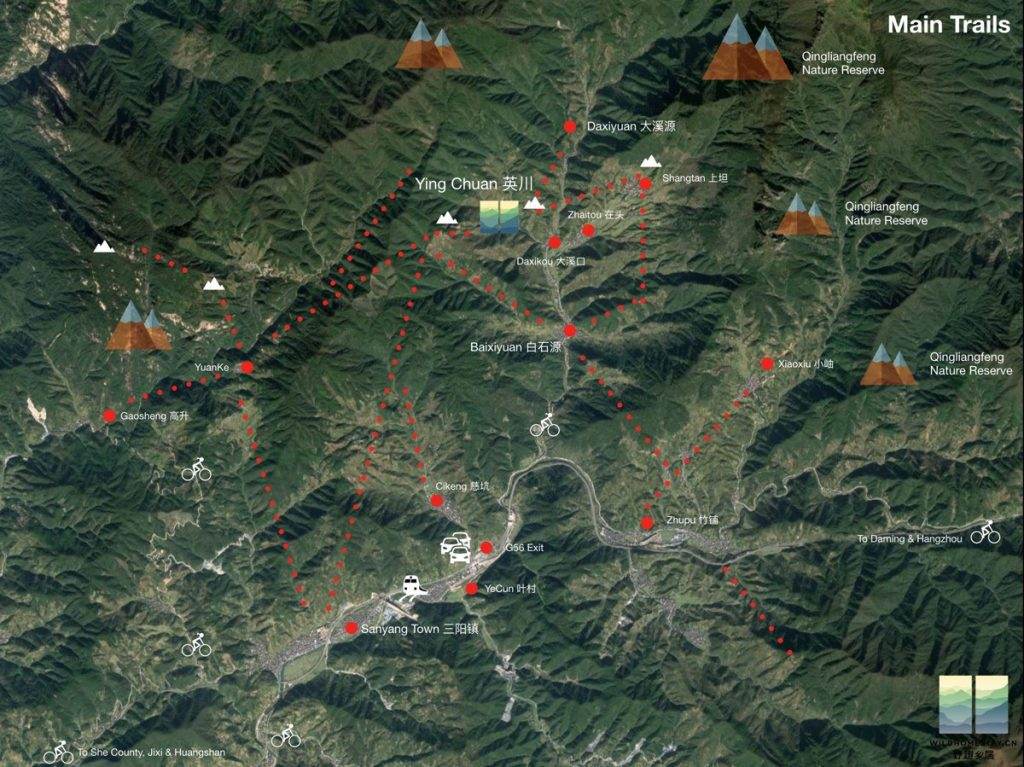 Gallery
Warning Nature Reserve – keep out of core and buffer!!!
Warning Dangers – there are snakes and rocks/mountains you can fall off.
Warning Hydration – bring enough drinking water or filter system for your hikes and runs.