Name: DaXiYuan, The source of the big stream
Near transportation hubs & not too far from major cities but small enough roads to keep out most traffic. Our village is a good remote base for walks, hikes and rides around the area.
At the end of the road, to the north, at the foot of a nature reserve and to the south, agriculture in the form of hickory plantations, rice and bamboo.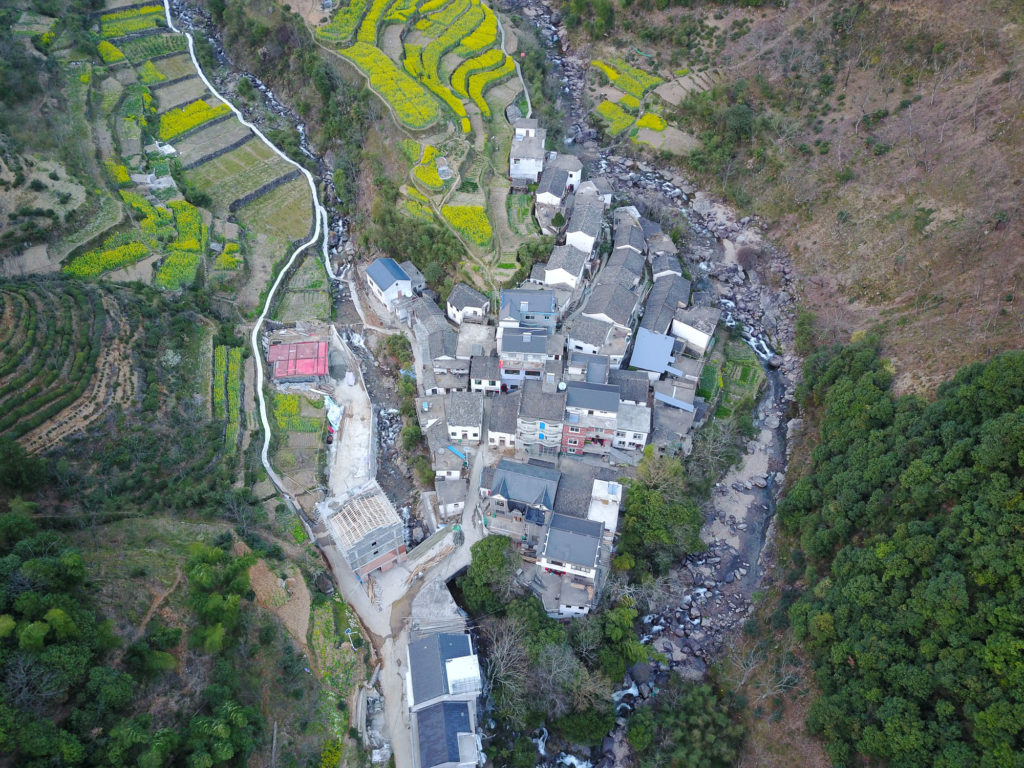 Small-scale human life and experiences. Large scale nature. A boundary between rural living and nature. A village of 20 houses, densely clustered with two mountain streams meandering around both sides with a mound in the centre of the village.
A pedestrian-only village, 60% traditional style houses and 40% new style farmer houses. The young are working in the cities, the elderly tend the village, crops and young.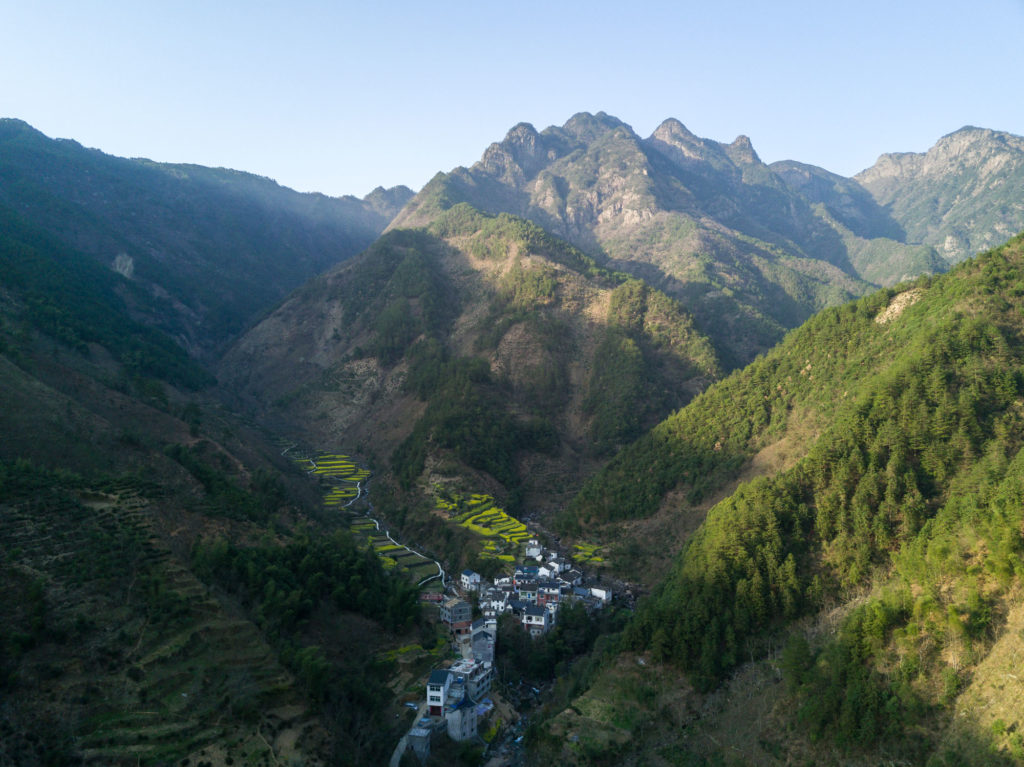 The village is experienced from 4 levels; on the ground level through the small alleys and open doors, inside the buildings, at the rooftop/terrace level and from the local mounds and hills & streams.