Author: Miles Gibbons, April 2019
Generally speaking, cities aren't a great place to ride. Don't kid yourself, even if you live in Portland, Copenhagen or Amsterdam, the bicycle is still at odds with pedestrians, stop lights/signs and of course automotive vehicles.
Out of the city isn't devoid of risk, but at least its a little more worth it, due to calmer, more natural surroundings. For whatever reason you ride a bike, you can't deny the subconscious effect of being with nature. The Japanese even have a specific word for spending time with nature; 'Shinrin Yoku', or '森林浴'. This literally translates as 'Forest bathing'.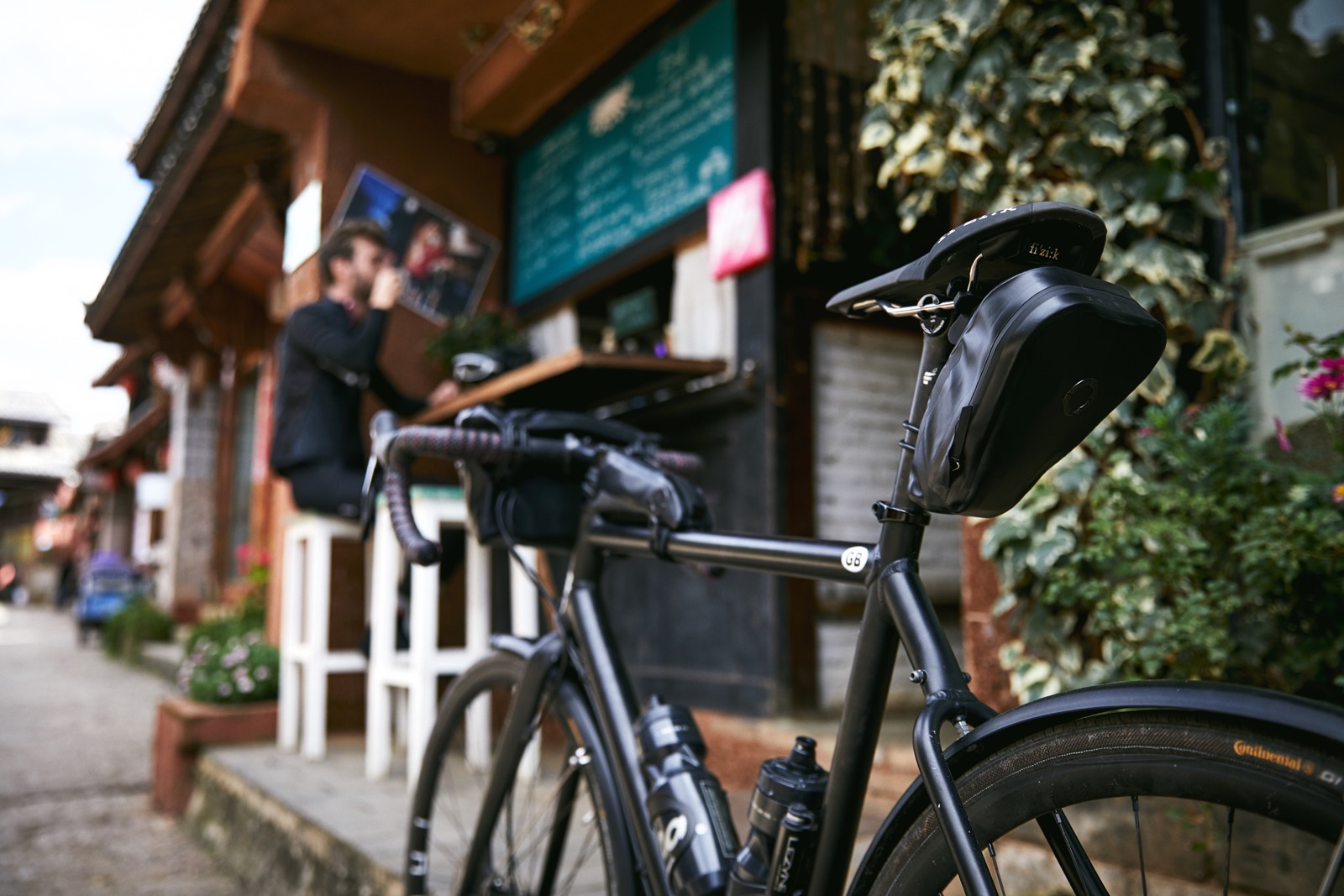 Riding out from town can take 5 minutes, or 2 hours, depending on where you live. And you can ride out and stay out for a day, two, a week or the rest of your life (wouldn't that be nice!).
The term 'Bikepacking' has come from riders taking their possessions, survival kits and shelter out into the wilderness (just like backpacking), but on a mountain bike and generally without relying on regular, and heavy, touring racks and pannier bags. This means the load you're carrying with you is lighter and more nimble, especially on rough and tough terrain.
From the early 2000's, this term has evolved into being the general term for many new and old niche riding disciplines, when carrying possessions in bags on your bike. More and more ultra-endurance events (both on and off-road) such as the 'Tour Divide' and the 'Transcontinental' have been developed by hard-core bikepackers, and are the 'poster child' extremes of it.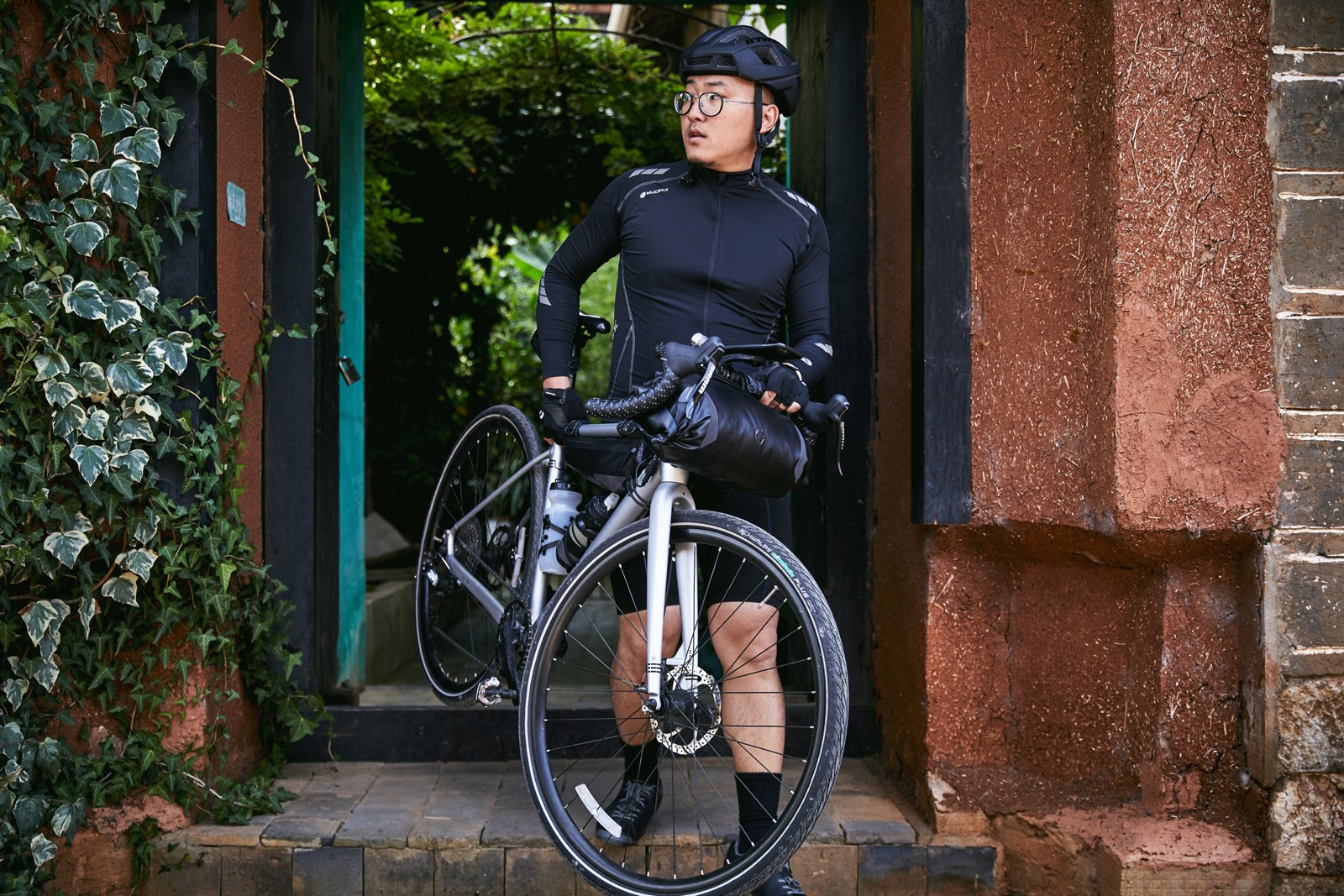 But the most accessible entry into it, for most of us that live in cities, is to pack our possessions strap them to the bike, step out our front door, and ride.
I'll call this type of riding 'Day-Packing'. More than your regular road ride; a day long adventure by bike can be anywhere from 6-20 hours out on the road. You need to become more self sufficient when you're doing this, as you are more likely to get further from the safety of a bike shop, a convenience store, and perhaps even people that speak your language!
You should learn how to fix your punctures, know how to check your bike for faults, and carry things that might be important to you for a day away from home.
Weather and temperature can change through the day, and so can your body temperature, so wear and take kit for every condition you're expecting. Changes in elevation can be a key factor in this.
Everyone has a different bike and set up, make sure you take the right spares for some minor upsets. Most of us have cellphones and ride in signal these days so any major mishaps on a day ride can be solved with a quick phone call.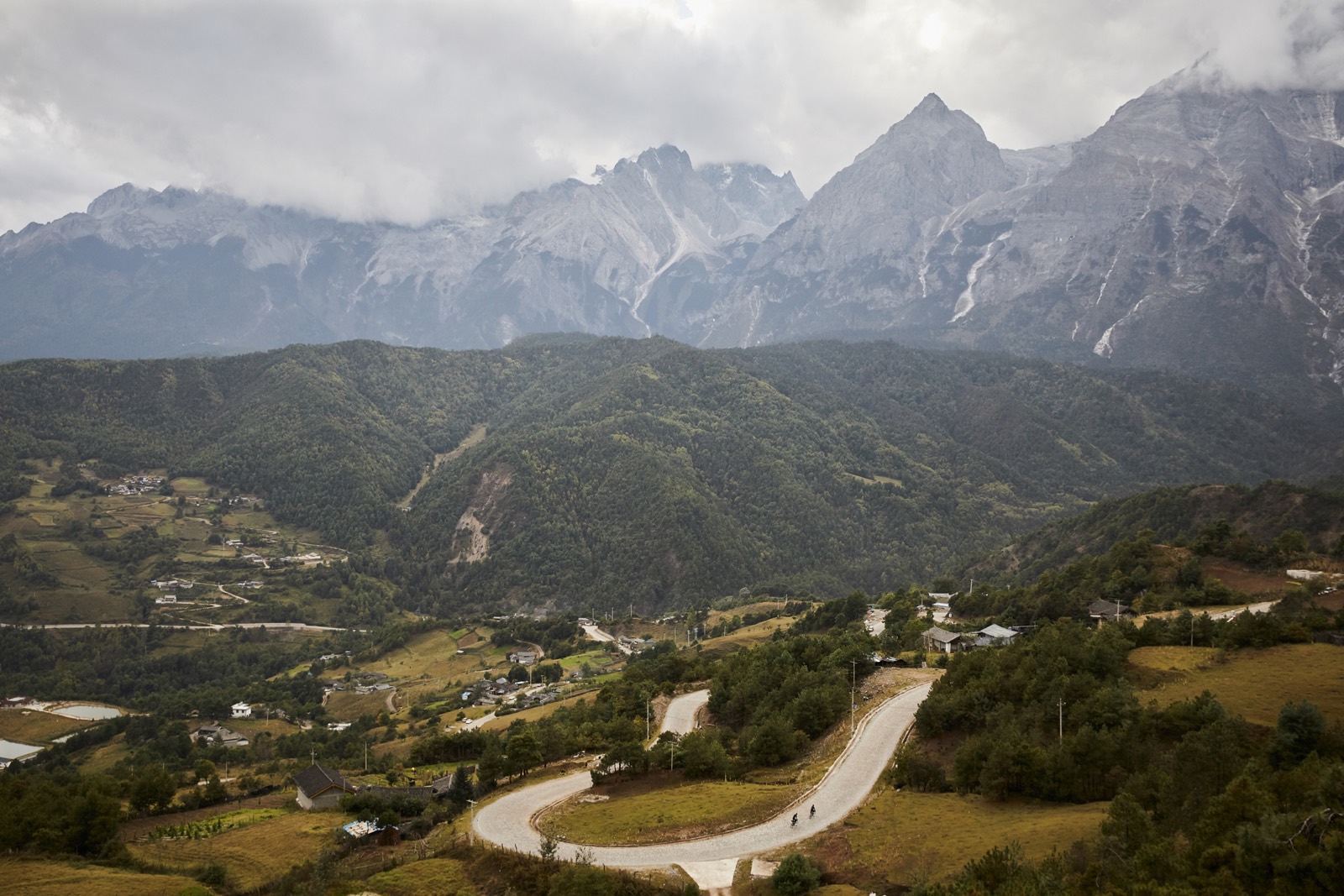 THE CHECKLIST
FIX
Pump
Inner tubes (two is good)
Glueless patches (These are repair patches that already have glue on them).
Tyre boot or bank note.
Tyre levers (at least two).
A Multi-tool with an inbuilt chain tool and spare link.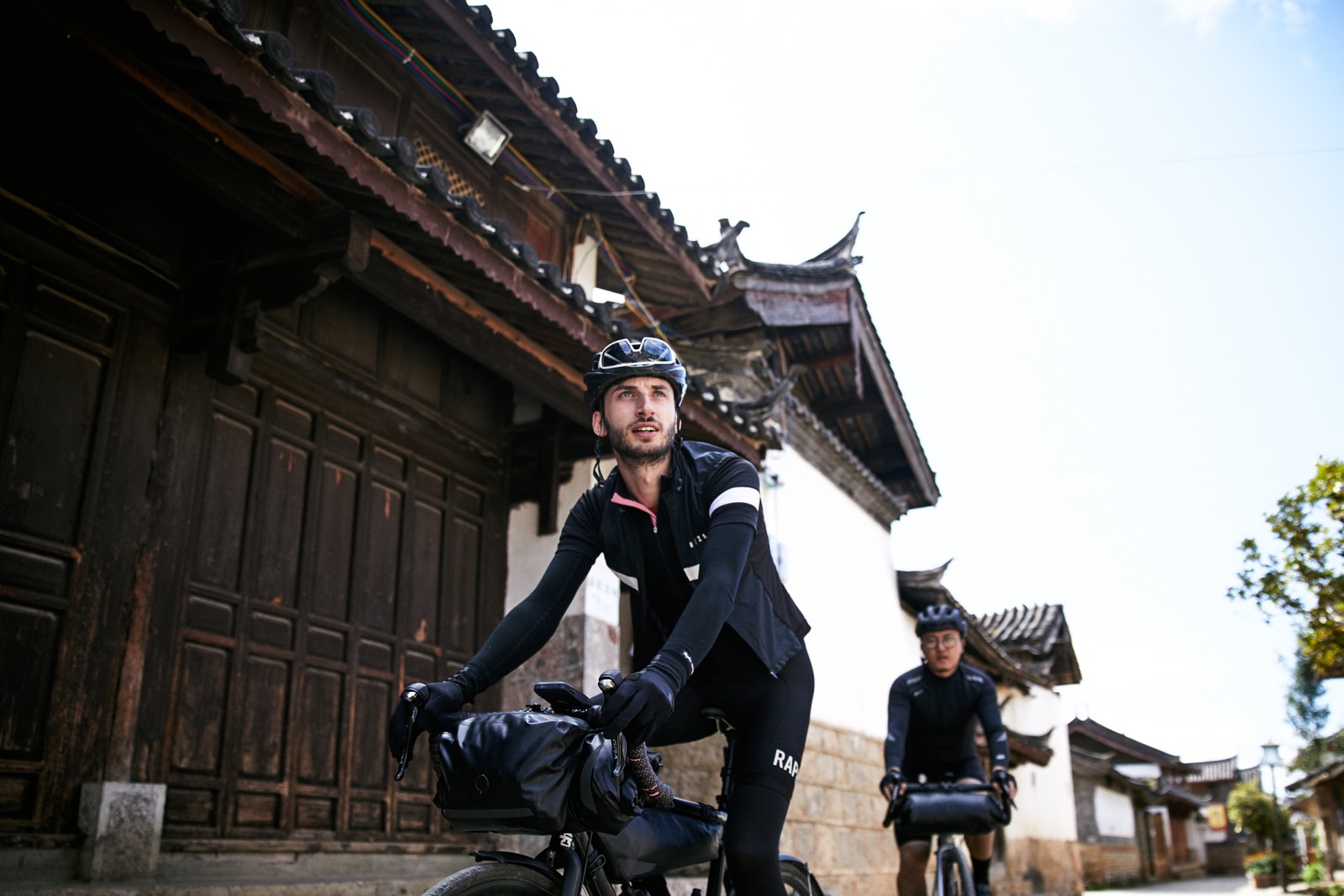 EAT
Homemade snacks can be a good way to avoid buying unhealthy snacks at shops when you're body's in sugar and salt debt. Check out GCN's videoon how to make these.
If you're planning to have a sit-down meal mid-way through, carry enough food with you to do 4/5 hours riding without stopping at a shop. Thats around 2 pieces of fruit and a few energy bars, depending on your riding speed and metabolism.
DRINK
2 x large bottles (750ml/24oz)
Whether you fill them or not, this gives you the option to do so, and also to have two different types of drinks (drinking one type of drink can get boring). Use electrolytes, fresh water, whatever you prefer.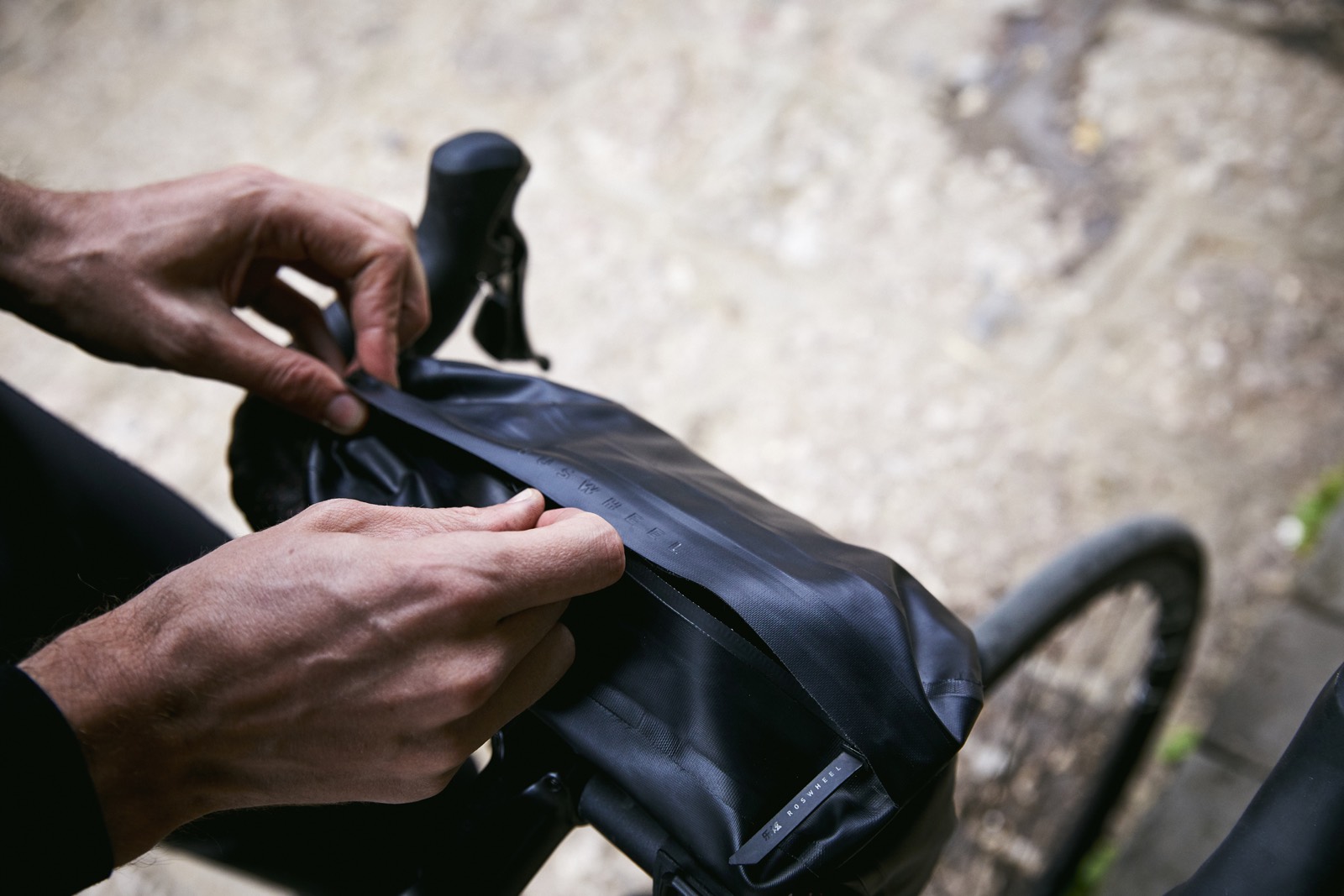 EXTRA CLOTHING
Unless you are certain the weather is warm and stable, I would always take:
Arm warmers.
Leg warmers.
Lightweight wind/rainproof jacket
And/Or a lightweight windproof or insulating gilet.
Wearing clothing with reflective panels is always a good thing to do as well, especially as cars these days use day lights. Reflective on moving body parts (legs down) is more dynamic and therefore more visible.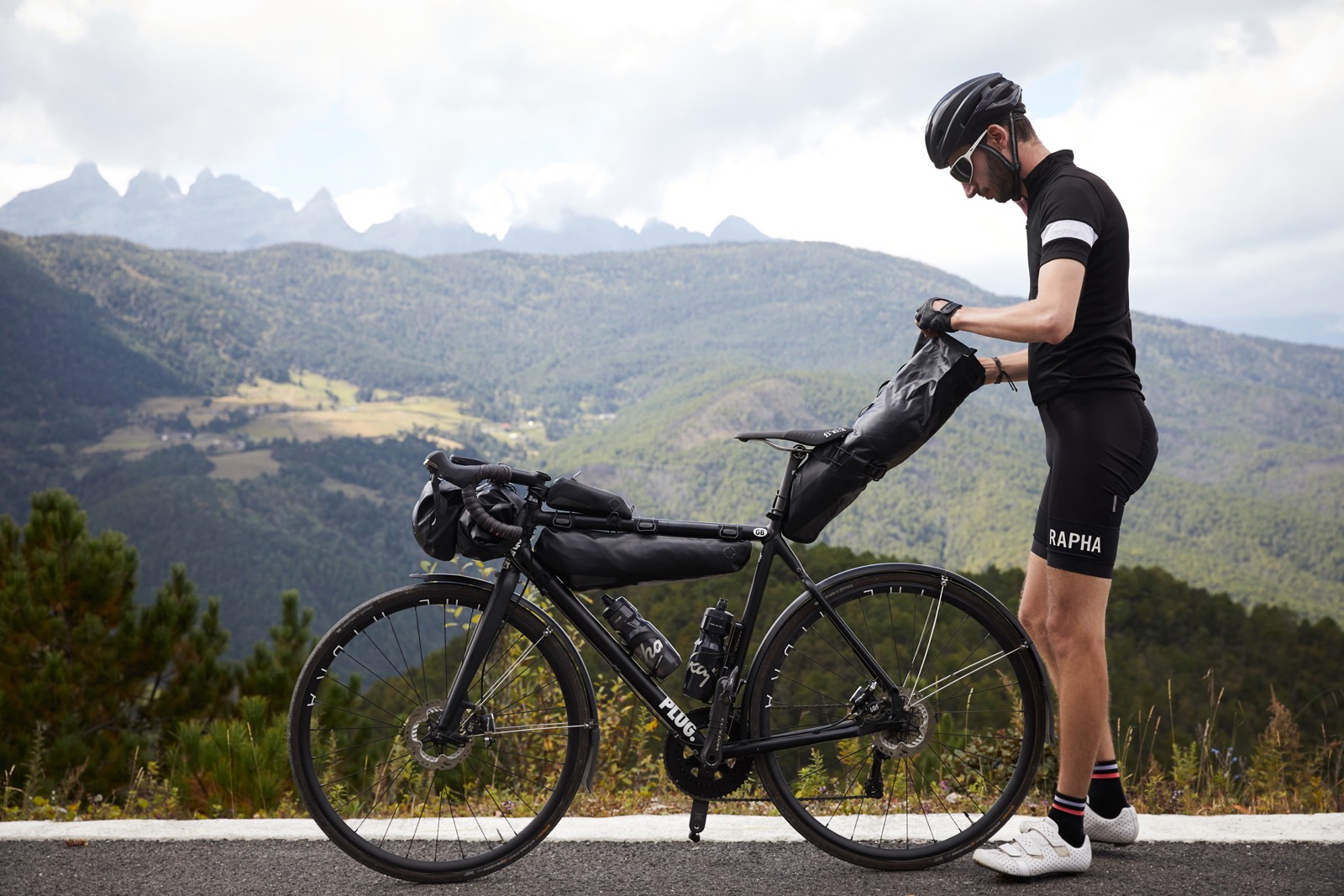 SAFETY
– A helmet is a given.
– Reflective we've already touched on.
Lastly, a front and rear bike light that are powerful enough to light the way, not just to be seen by others. For a front light this tends to be something that can produce above 400 lumens. The rear light only needs to be 50 – 100 lumens to be very visible.
You can take a small set of emergency lights as well if you worry about battery life.
ESSENTIALS
Your phone!
Money!
ID!
Insurance card (if you have one).
A small 'point & shoot' camera (If you want to be a bit more professional with your recording of the event).
A bike specific GPS with a pre loaded route and full battery (If you're not sure of your route).
A small battery pack (If you want to be safe about your GPS and phone).
BAGS
Some things should be easily available to you while you're actually turning the pedals. For food, phone, camera, small clothing accessories, consider either a small, top loading Handlebar Bag, Top Tube Bag, or a Frame Bag. Size and position are down to your preference and exact use case.
The other items from your load, such as spares and larger clothing items, can go in a large Saddle Bag, or a small Seat Pack. These are tucked aerodynamically out of the way, but are still very easy to access when off the bike.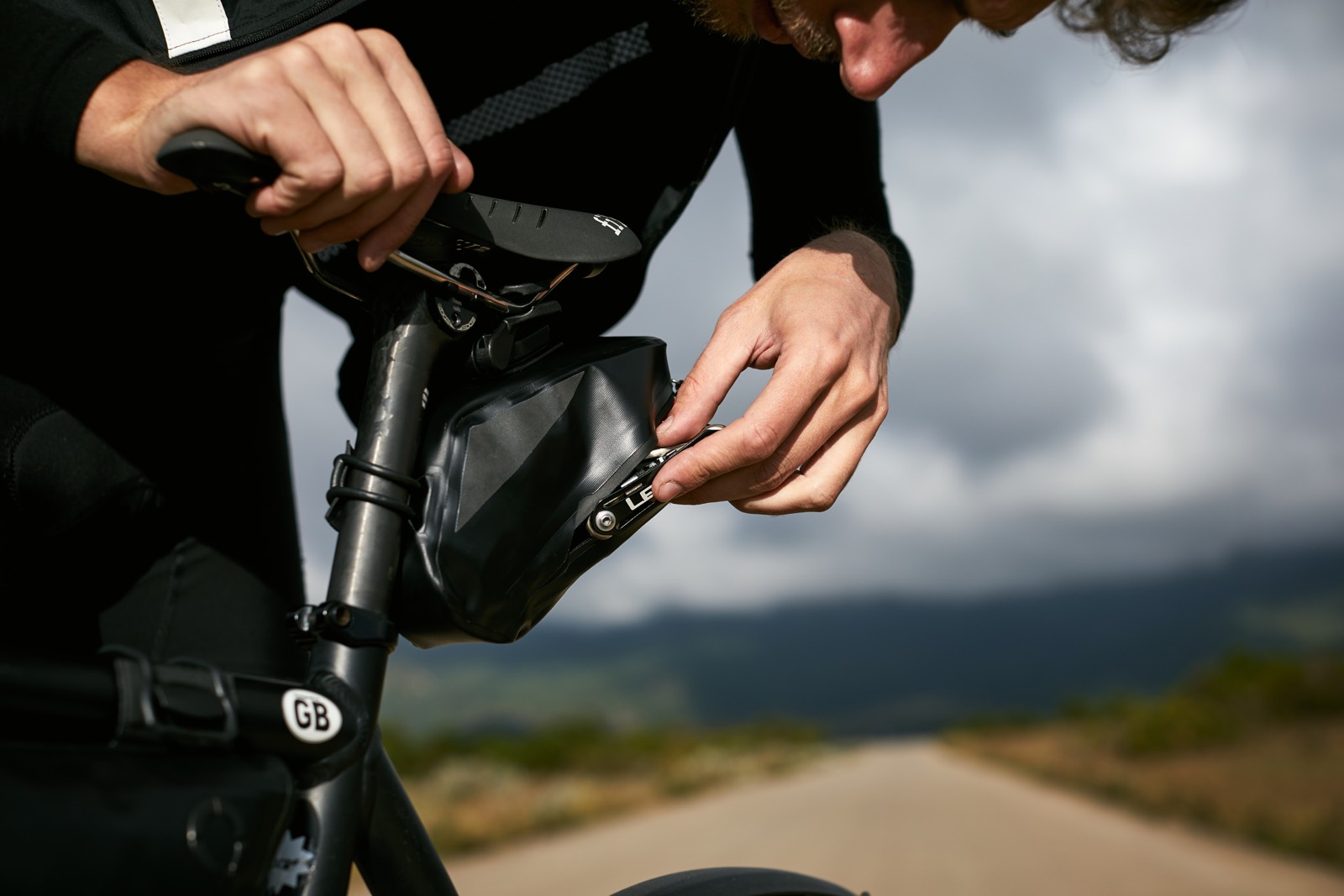 If you decide to do an over-nighter (a 2 day ride), and you're not camping, nothing much changes except for the capacity of your bags. You may want a fresh pair of socks, or a total kit change. You may want to bring a different pair of gloves for warmer or colder weather. You could take more spares, it doesn't hurt, but definitely take that battery pack for phone, GPS and lights. Adding a Handlebar Bag to your set-up can be another way to add more space and balance it across the bike.
In the end, everybody, every bike, and every place is different. Follow the guide we've given, play it safe, then as you become more experienced, you can decide what you think is a necessity, or isn't, and tune your packing list accordingly. There may be other things specific to the region you live in, that you should take with you (such as bear spray in an area with a wild bear population), so sit and have a think before you go to bed, the evening before your ride.
In the meantime, you can remember these 3 top tips:
ALWAYS check the weather before you dress and ride. (It may not only make you change your dress, you may take one more inner tube, or make you do a couple extra checks of your brakes.
Go short before you go long (if you're new to it).
Start with everything you think you might need (the worst that'll happen is you go a little slower!), then trim down with experience!
…..oh, there is a 4th, and enjoy your ride!
This article is sponsored by Roswheel Bicycle bags.
You can follow Roswheel on Instagram @roswheel , or on Facebook at /roswheel2008
TO see more of their products, go to roswheel.com