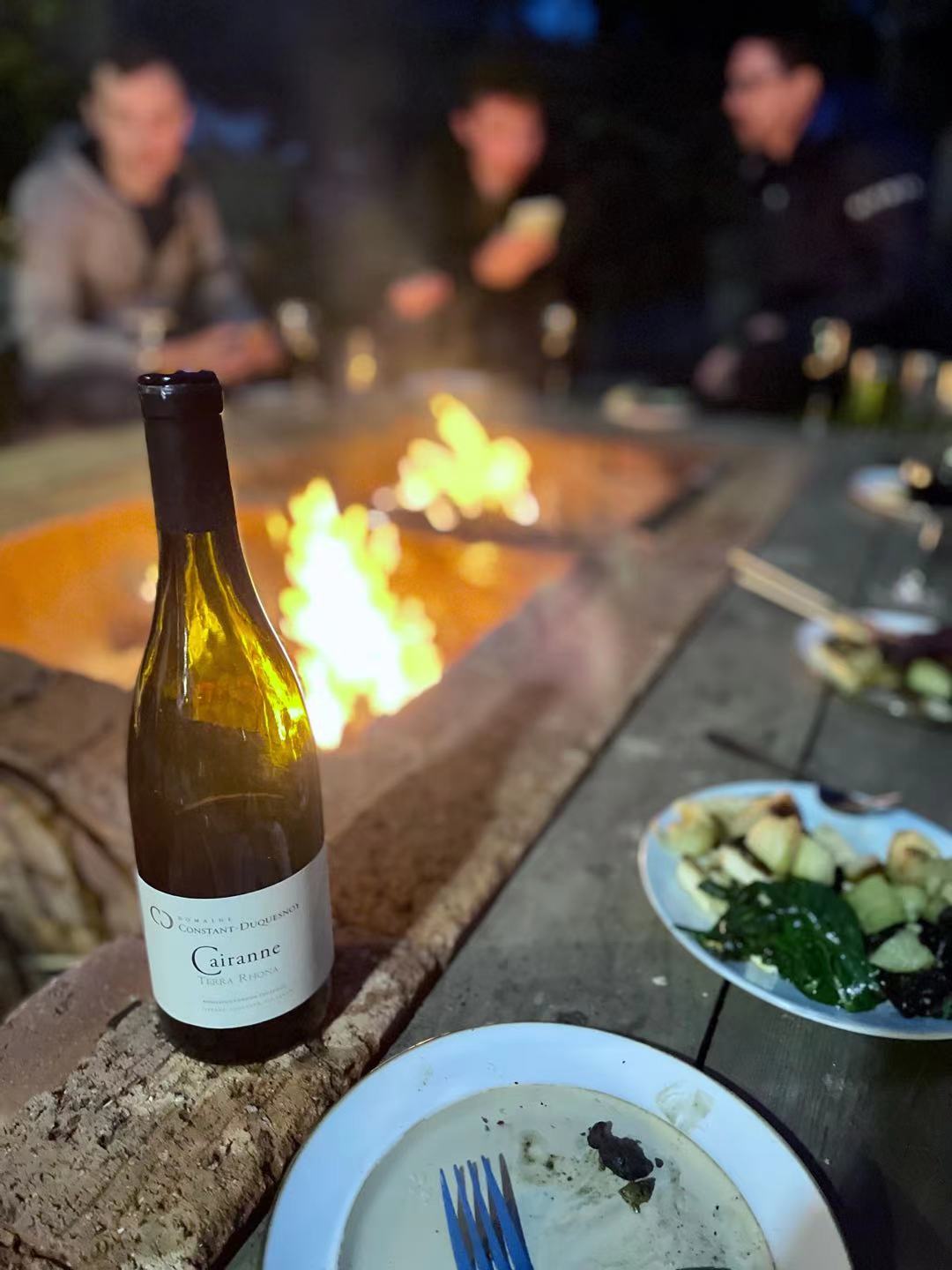 It turns out one of our regular "cycling" guests, Mr Constant-Duquesnoy has a family vineyard in the foothills of a famous French cycling region (Mt Vontoux) and we thought it would be interesting to offer a similar regions wine at the Homestay.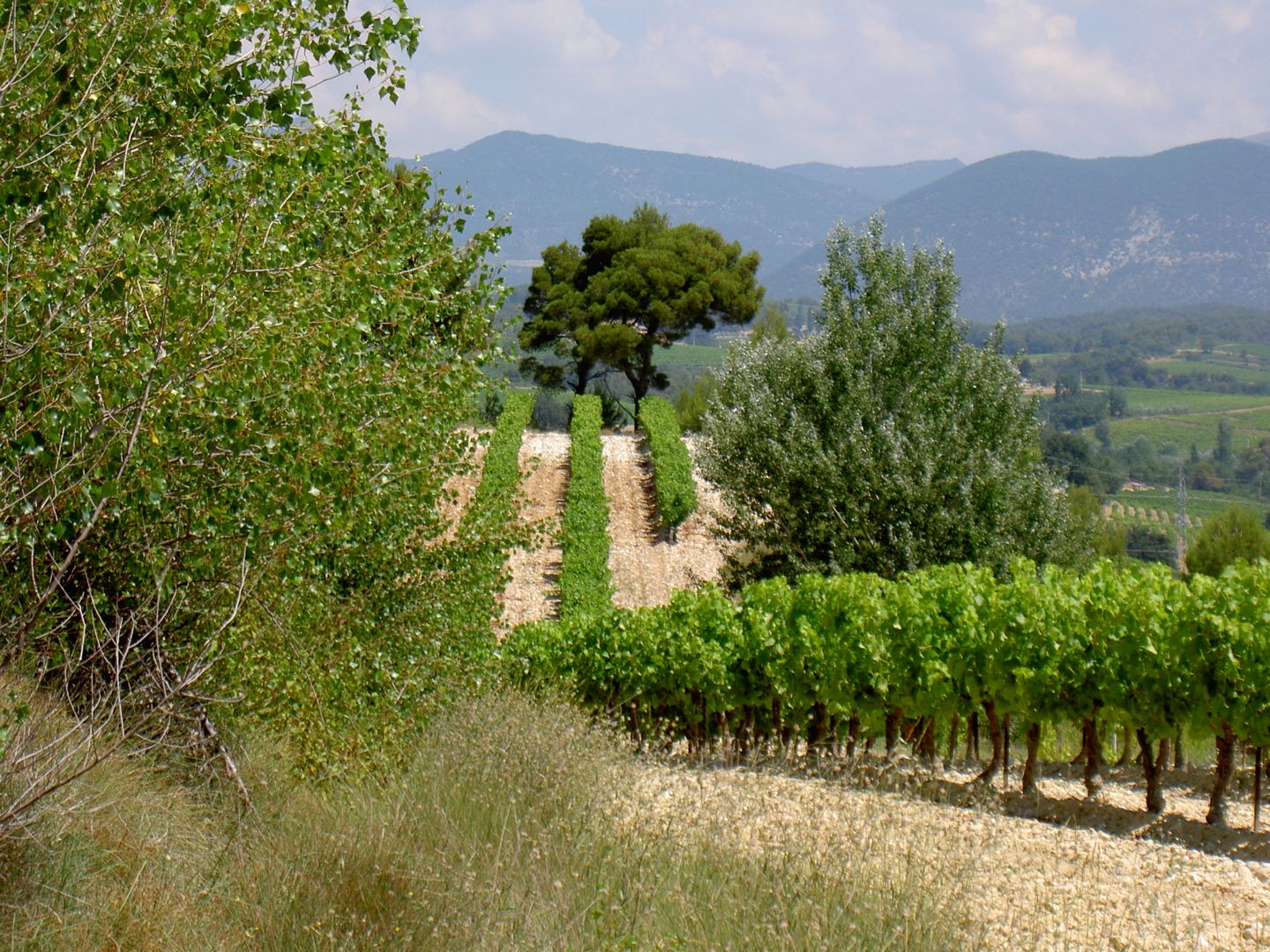 High quality family run and made wines. Perfect accompaniment to our BBQ and various types to suit local flavours.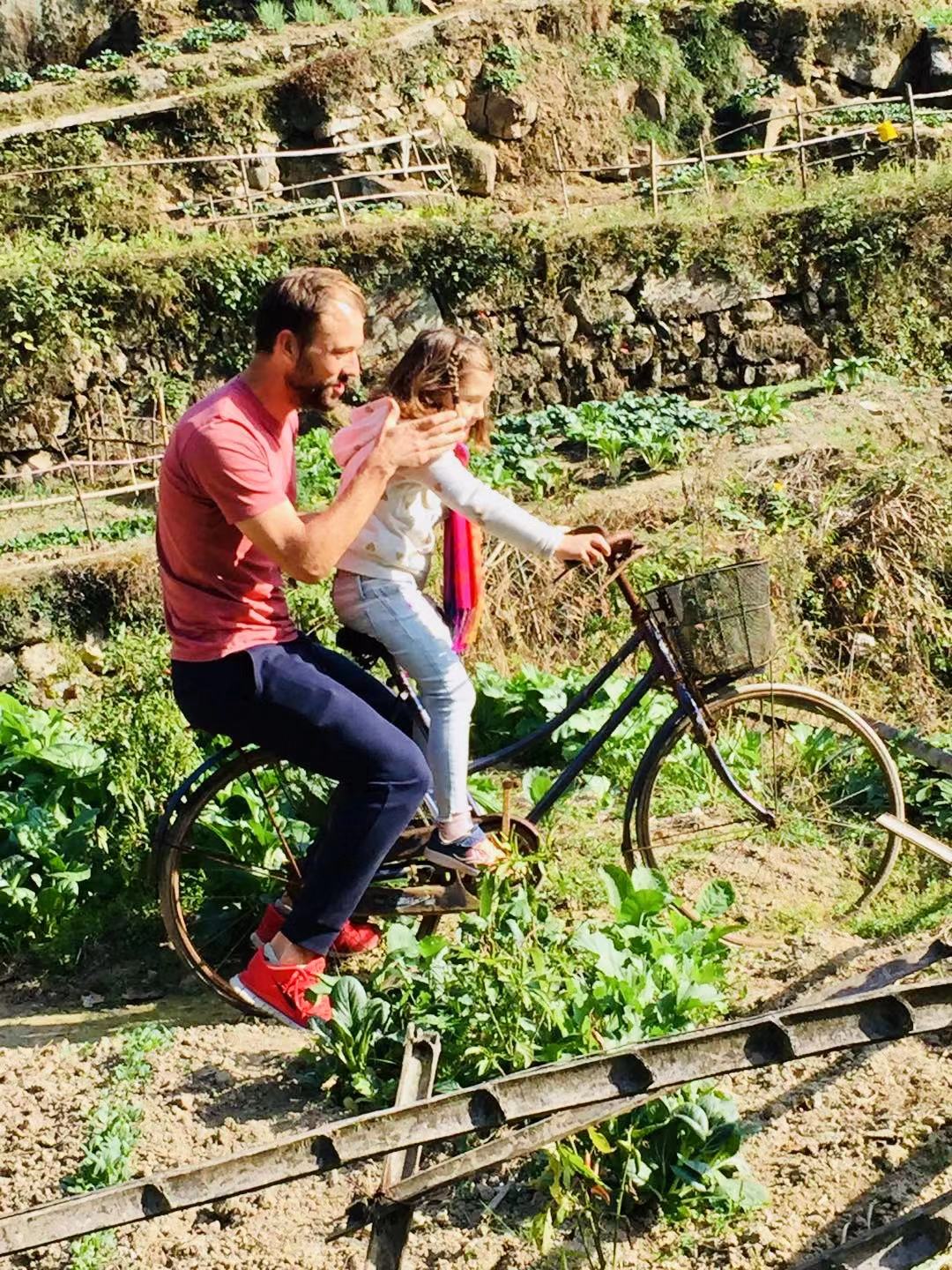 Mathieu practicing his cycling skills at the homestay 🙂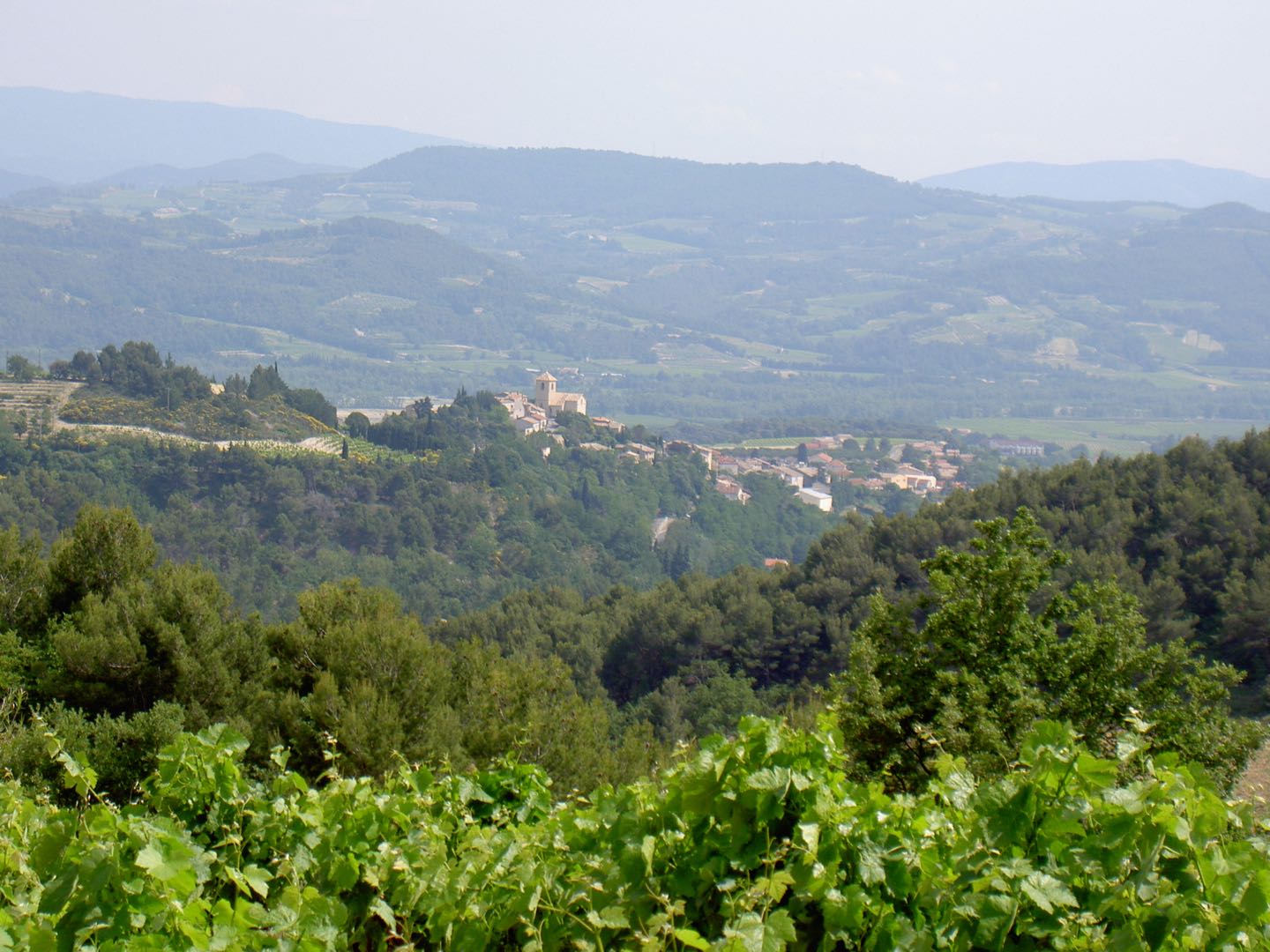 Landscape similar to our own.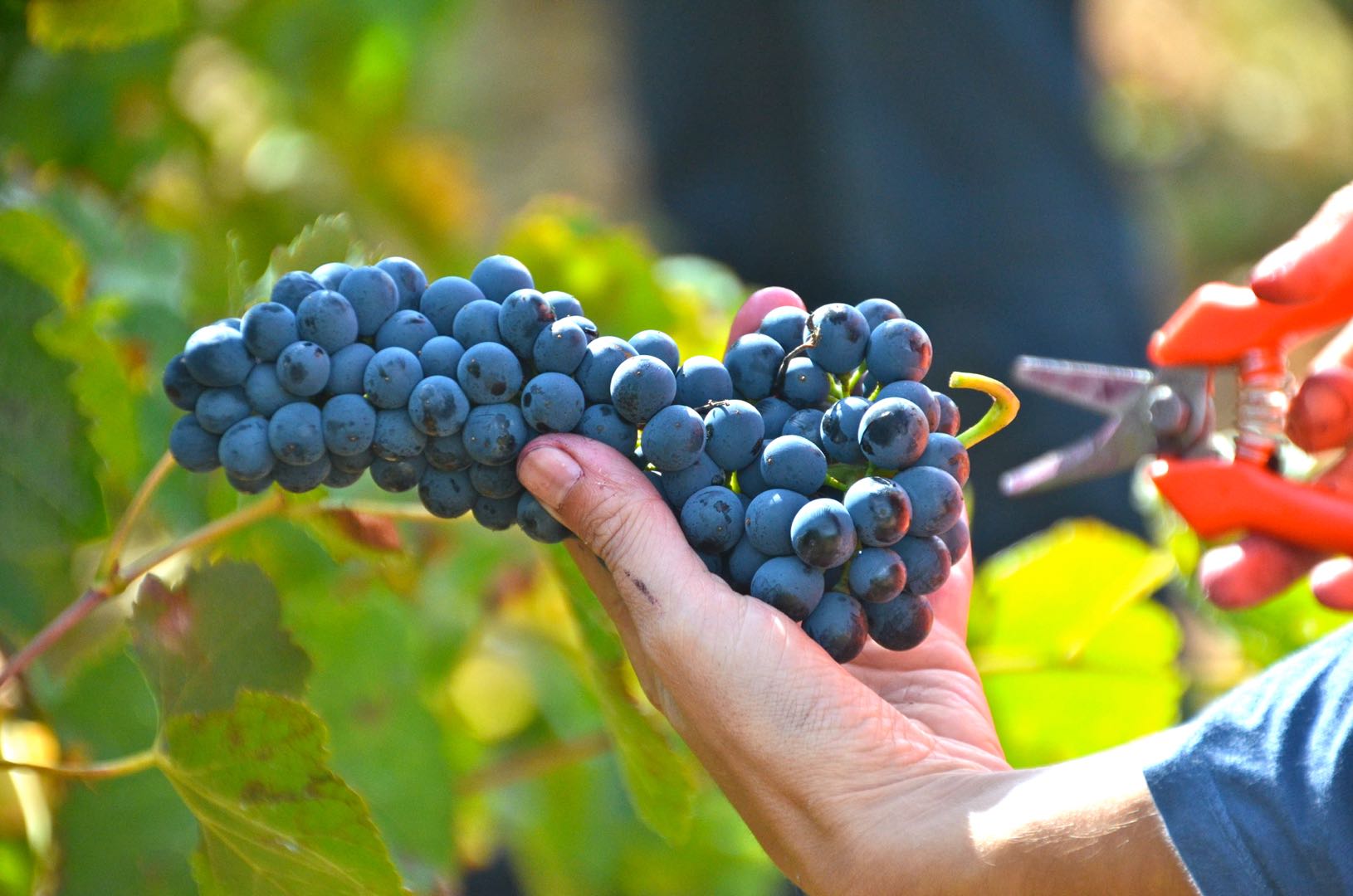 Mathieu hard at work collecting his grapes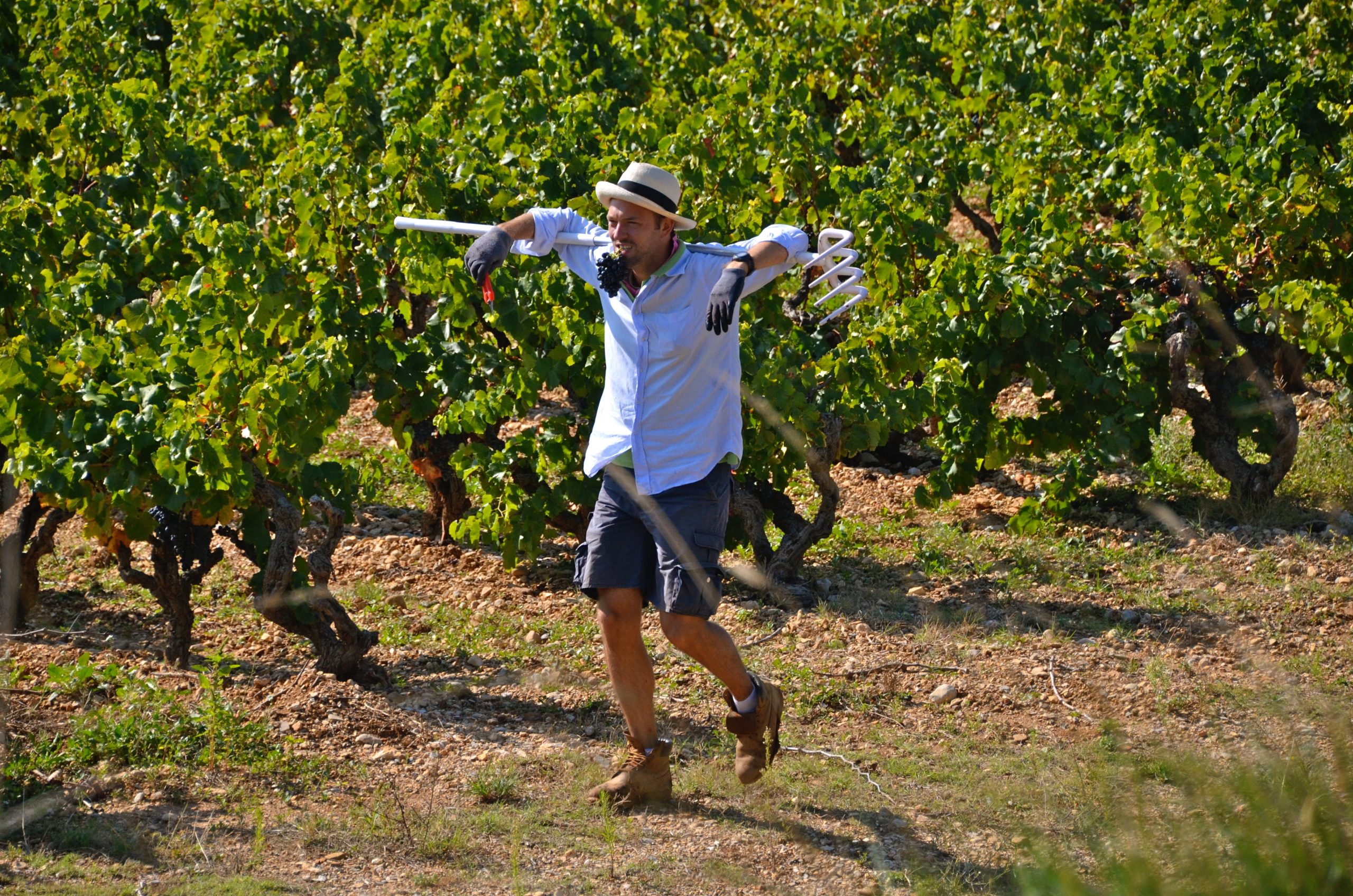 Some background: Domaine CONSTANT-DUQUESNOY is located near the villages of Vaison-la-Romaine, Gigondas and Nyons. The estate's vineyards cover 20 hectares (49 acres) in 4 prestigious appellations:
VINSOBRES
CAIRANNE 
CÔTES DU RHÔNE VILLAGES 
CÔTES DU RHÔNE 
They grow noble varieties such as Grenache, Syrah, Mourvèdre and Carignan for our red wines which account for most of their production. 
For white wines, they grow white Grenache, Clairette and Viognier. 
Some of their plots contain vines aged over 60 years old located at over 400m (1,300 feet) elevation (similar to the homestay). 
For over 70 years, the vineyards of the Domaine have been grown with the utmost respect for the environment. For the past 3 years, we've been practicing organic farming on some of our plots. We are converting the rest of our plots to organic farming and employ practices such as : repeated plowing, using a high trellis, manual pruning, careful debudding and fruit thinning to keep yields under 30 hectoliters per hectare (a little over 2 tons per acre).
A larger selection of Domaine Constant-Duquesnoy wines can be bought directly through Mathieu @ WeChat ID: constant-duquesnoy .
00 86 150 268 68 532 
www.constant-duquesnoy.com
Mathiue@constant-duquesnoy.com