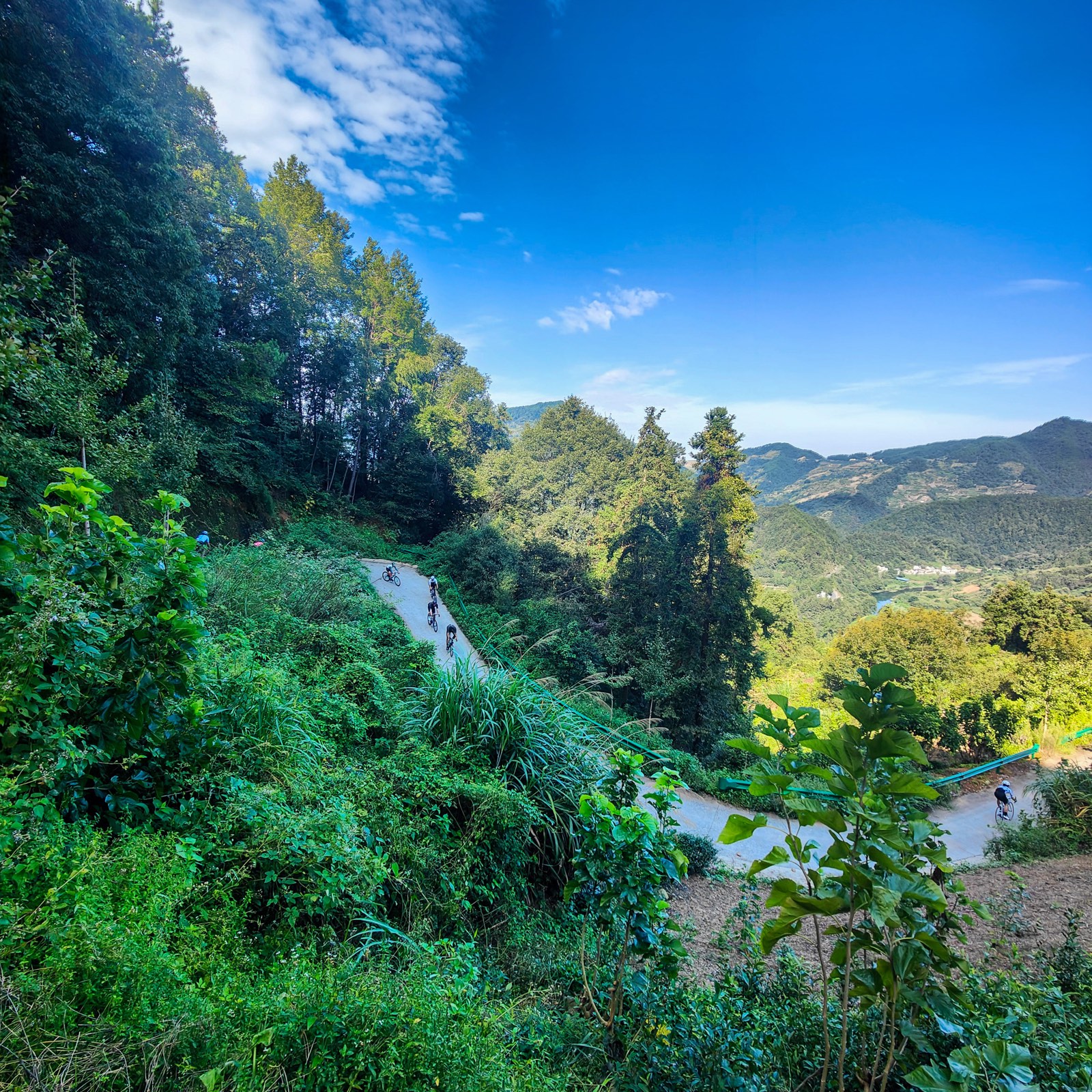 Something Sharp – The Clean Epic. Probably our most challenging Clean to date. 185km of hills, 7 timed segments, lots of team work, a sprinkling of dirty (but ridable on the day), and full sun led to probably everyone's hardest day on the bike this year. I've been meaning to do this route for some time and have been riding different parts of it for years. The dirty sections in our area are slowly getting lost to concrete and the concrete sections slowly getting tarmac'd and enlarged. A never-ending development of roads! Its progress in most respects and the area remains mostly traffic free with stunning mountain views. The route took the participants between 8 and 12 hours and about 30% of the participants did not manage to complete the long route but still managed cycling PB's in time and effort! Respect to everyone.
The next Clean will be on the 18th of November. It will be a more traditional format on wider tarmac roads more similar to a traditional road racing course. Many thanks for Specialized for the winner prizes, to Nio for providing a recon and support car and to all our other partners who help make these events possible.
0902 Clean Result
Segment Winners:
S1 Richard Welch, JC Yang
S2 Richard Welch, JC Yang
S3 Richard Welch, JC Yang
S4 Richard Welch, JC Yang
S5 Richard Welch, Echo Gong
S6 Richard Welch, Echo Gong
S7 Richard Welch, Echo Gong
Male Overall:
Richard Welch
Ian Wang
Richard Brooks
Female Overall:
Masters Overall:
Special awards:
Saved By A Tree: AndreH & Sasha and
The Longest Day to DavidR
Participant's Media
Many thanks for this!!!
Shawns Video Recap
Many thanks to Shawn for making a video diary of the event like this….. Gives a great overview what the day was like.